WE BELIEVE IN THE PARTNERSHIP
OF

FAMILY AND CHURCH.

We are committed to guiding and equipping parents and grandparents with tools and resources to help them be the primary spiritual influencers in the lives of our children, preteens, and youth. More than ever, given the unprecedented circumstances, we are convinced that our role is to support families create spaces for spiritual formation.
---
WEEKLY RESOURCES
We provide a range of family resources via our weekly First Worship and First News. We have our weekly New Gen video update (on-going debate: cow or horse?), weekly Preteens & Youth video update, family devotional resources, music links, craft activity, and so forth.
Click below to access resources for this week:
---
CAMP AT FIRST (VBS 2020)
Camp at First is happening on August 10-14, 2020! This year's theme is Rainforest Explorers: Jesus Leads the Way! At Rainforest Explorers VBS, children will learn how Jesus is our ultimate guide in the rainforest and in life. He leads us to the treasure of eternal life, and He'll never leave us!
READ MORE about the camp and our Covid-10 safety plan and SIGN UP HERE. Contact if you have any questions.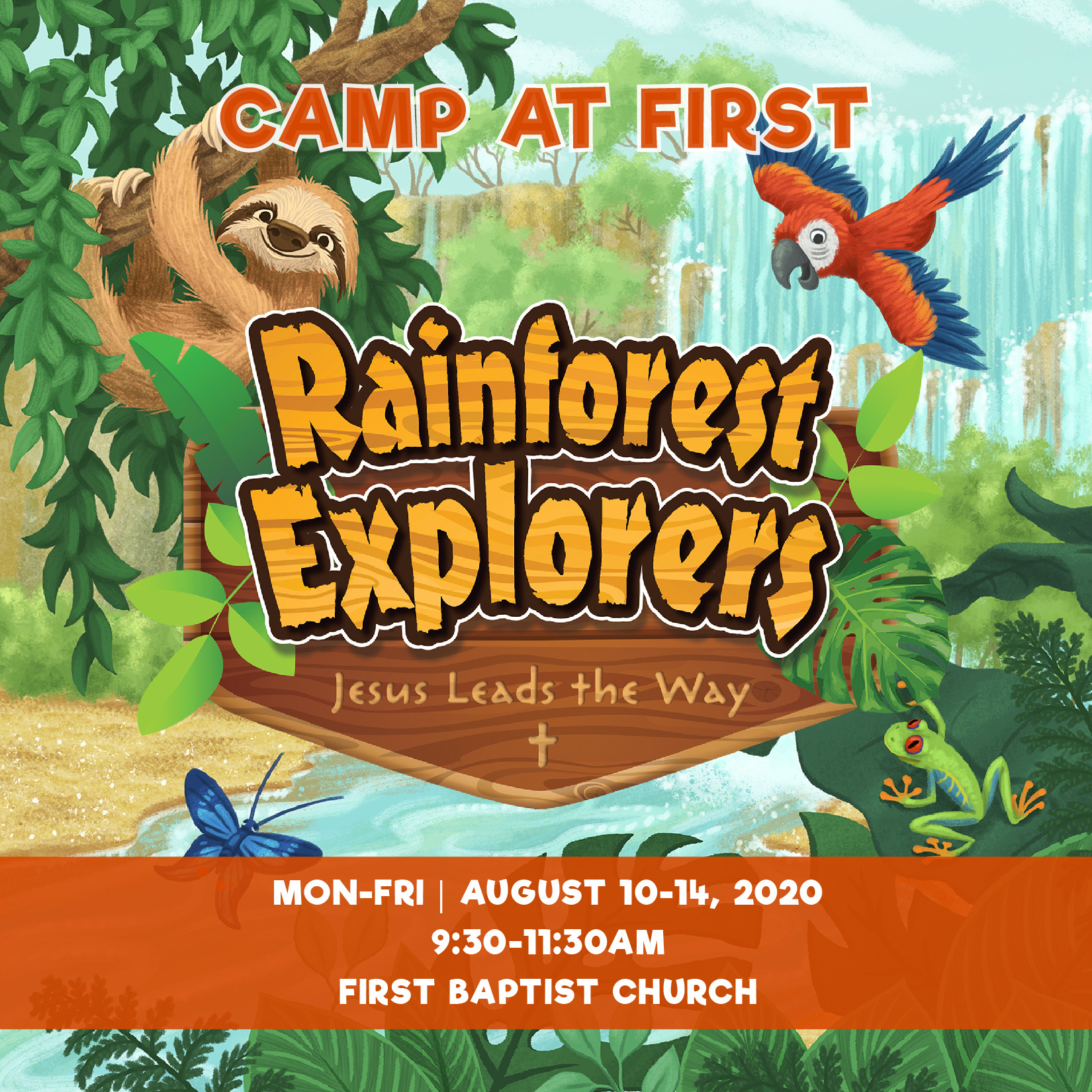 ---
SUMMER HANGOUTS
As we enter Phase 3 of BC's restart plan, we have planned out some fun but safe ways to stay connected with our preteens and school-age children. Check out programs for July below and SIGN UP HERE.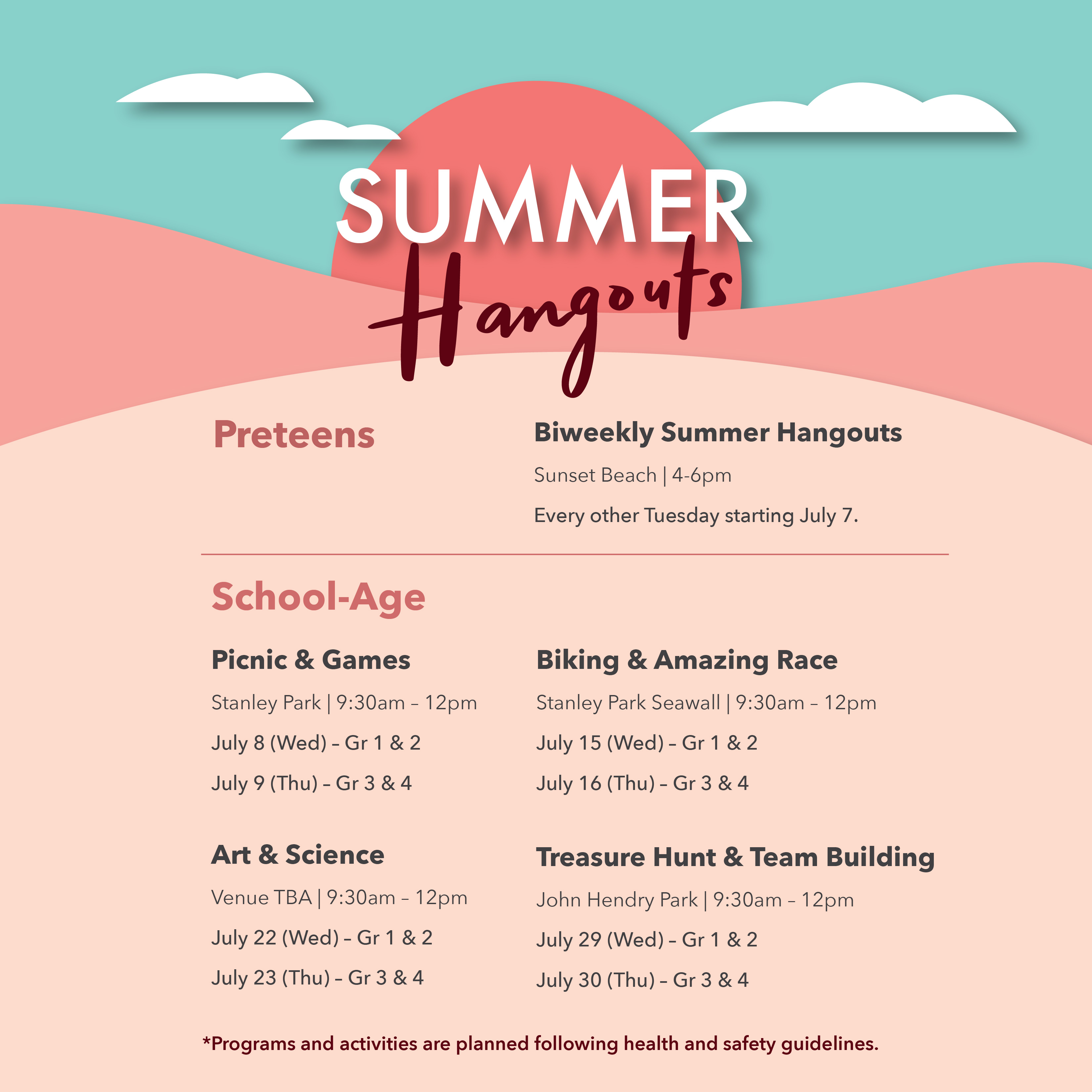 Contact for more info.
---
Online PRAYER & HANGOUTS
We host our daily Instagram prayer at noon (Monday-Friday). In addition, we host a weekly Zoom preteens and youth hangout session. In order to provide a secure environment, access links and passwords will be given out by invitation only.
ZOOM PARENT SUPPORT
In order to better understand how we can resource families, we are organizing online sessions with parents to actively check in and listen. We want to know how we can be praying for you and your family!
---
QUESTIONS?
For more information about children and preteens ministries, please contact . For youth and young adult ministries, please contact . We also encourage you to subscribe to our First News weekly e-newsletter and check out our Facebook Parents group.