BY GOD'S GRACE
Dear Friends,
As of this afternoon, by God's grace, we are fully moved out of our church building. Praise God! As a ministry partner from UGM noted over email correspondence with me, it is truly a historic moment.
I want to thank our staff team, especially Soniya Mathew, Ayele Mekonen, Angeline Teay, Shufen Ong, and Joseph Leong. They worked diligently and tirelessly around the clock to deliver on some ambitious objectives and deadlines. We must commend them for their dedication—for some of them; they pushed through some major personal challenges.
I want to thank our volunteers: Richard and Linda DeBoer, Marjorie Cox, Carmen Mok, Tim Cunningham, Steve Milos, Cathie McGuire, Katie Loewen, Benjamin Yu, Ligia Martinez, Alice Owen, Hildie Richter, Anna Kim, Jennifer Cote, John and Rose Kavanagh, David Shirmohammad, Eric Findlay, and Colin Kushnier. They were instrumental in helping us get to this point. They expressed their love for our church in very tangible and practical ways. We are deeply grateful for their commitment.
On January 18th, 2020, while Soniya was away in India, I emailed her a list of high priority items for our HFTC relocation. It marked the beginning of what would be a 16 months process of strategizing, researching, organizing, and packing. Two months into that process, the global COVID-19 pandemic sideswiped us. In addition to the HFTC relocation process, we had to make some significant organizational and operational adjustments—not just for the sake of reducing expenses but for greater resiliency and agility in an ever-evolving environment.
And now, by God's grace, we are here. Fully moved out. Office secured. Ministry space secured. Temporary recording site secured. All of our building content safely stored and insured in an accessible storage near us and a long-term, climate-controlled storage within a 30 minutes radius. We have much to be grateful for.
Friends, this is just the beginning of our adventure! There is much ahead of us. I trust that the Holy Spirit will convict us, surprise us, and change us in ways that are beyond the scope of our understanding.
In Christ,
Justin Kim
Executive Minister
---
CONSTRUCTION PROGRESS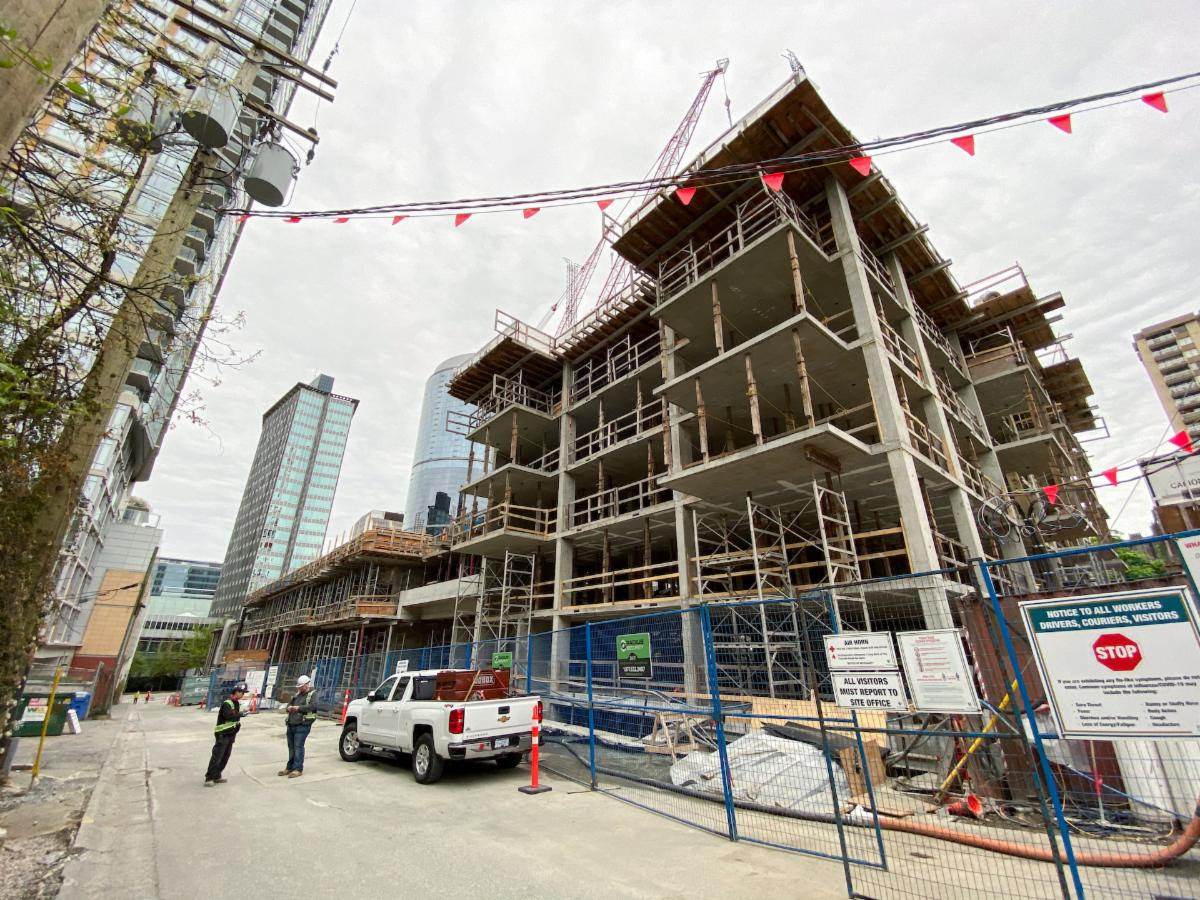 Here are three photos that show how the construction is coming along. Above is the west end of the 7-storey affordable housing unit from Ted Northe Lane.
Here is another shot from Ted Northe Lane to give you a sense of progress in relation to the church building.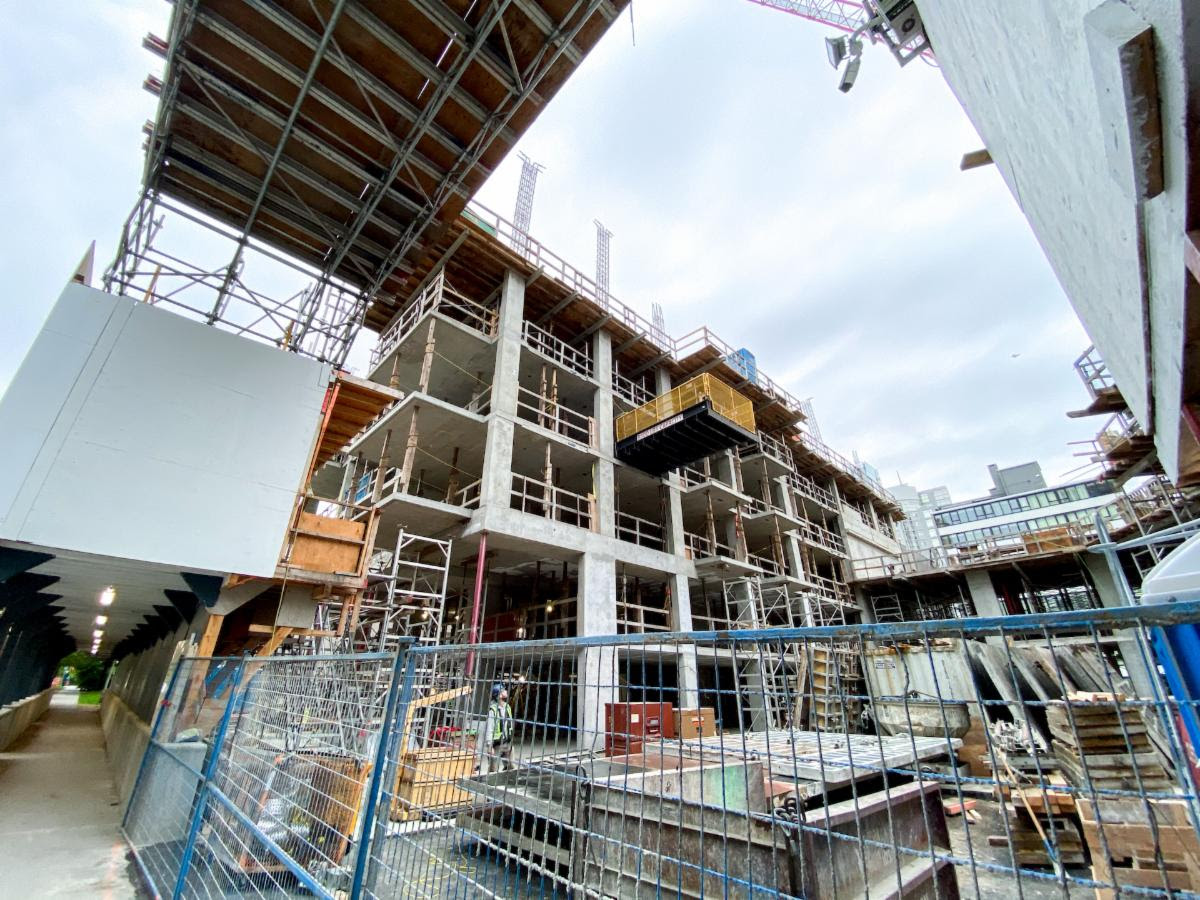 A shot of the affordable housing unit from Nelson Street.
---
BUILDING TOUR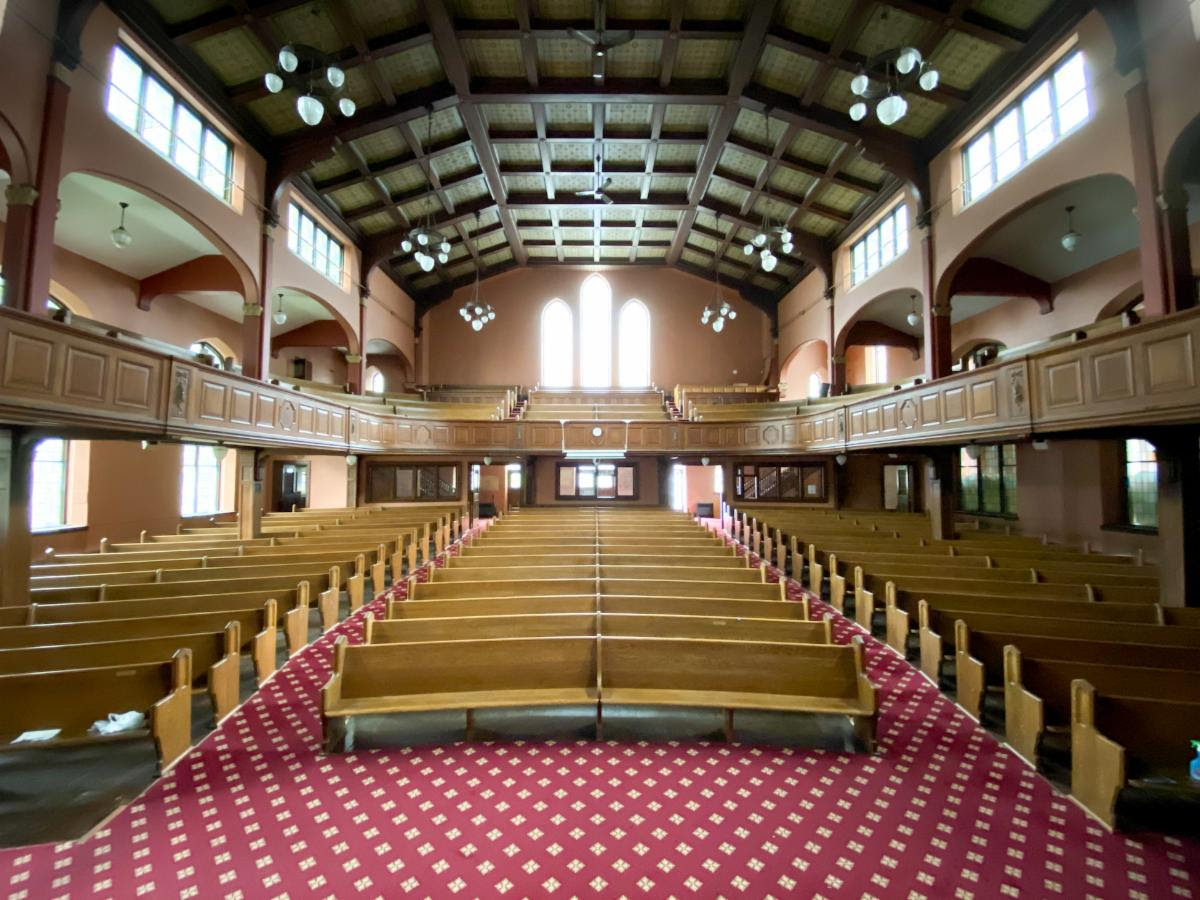 Please be sure to join us at 6:30 pm this Friday for a tour of the church building before the renovations. Kurtis Findlay will be your guide as we go through the entire church from the very bottom to the very top! You will revisit places you haven't seen in over a year, and even discover places you've never been before -- all from the comfort of your living room!
This virtual tour will be streaming live on YouTube & Facebook