WAYS to give
Giving is an integral part of our discipleship. Your gift will help the church maintain mission and ministry commitments in a time when these commitments are more important than ever. We encourage you to give as an act of worship through these reliable, easy and safe secure systems.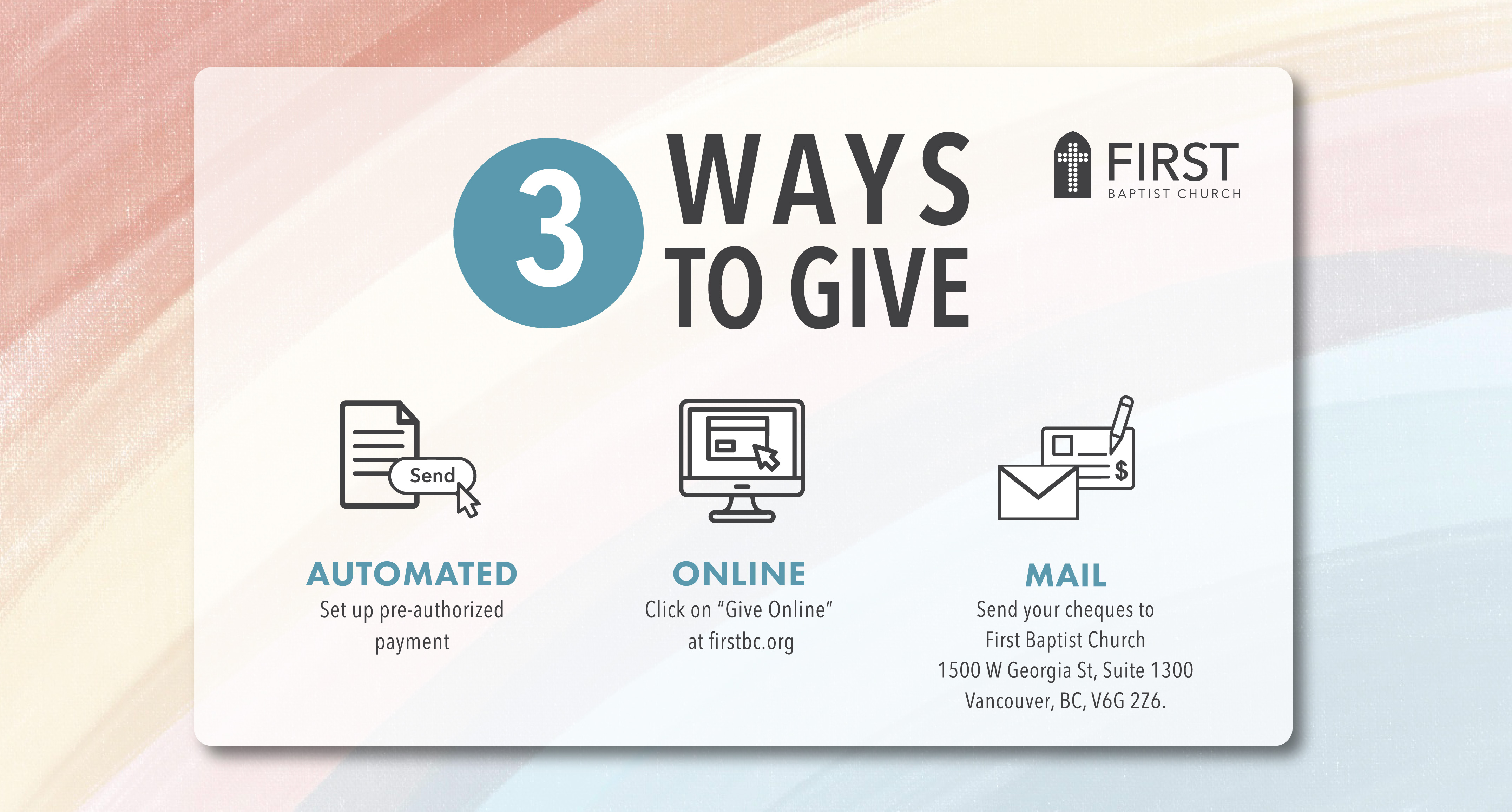 The First Baptist Church of Vancouver
1500 West Georgia Street,
Suite 1300
Vancouver BC V6G 2Z6
Thank you for giving faithfully, particularly during these difficult times.
---
Other OPTIONS
There are other ways to give, such as Wills & Bequests, Gifts of Shares, Real Estate, Endowments, Insurance and Gift Annuities. For more information contact .