WORSHIP WITH US ONLINE!
The church has always been the people, not the building. We will continue to worship, fellowship, study the scriptures, witness, pray and give, wherever we are. Our online service video will be uploaded weekly on Sunday. Visit our Hi-Five Weekend page for weekly worship resources for children.
---
FIRST WORSHIP | JUNE 13, 2021
Click the video below to join our online service. The order of worship and sermon study guide can be viewed by clicking the buttons below the video player.
---
STUDY GUIDE
Note: The study guides this year are designed to be used prior to the sermon. The guide provided each week will refer to passage of scripture that will be preached the following week to be used in preparation for this. Read this guide on how to use the studies. Access the full set of study guides here.
---
GIVING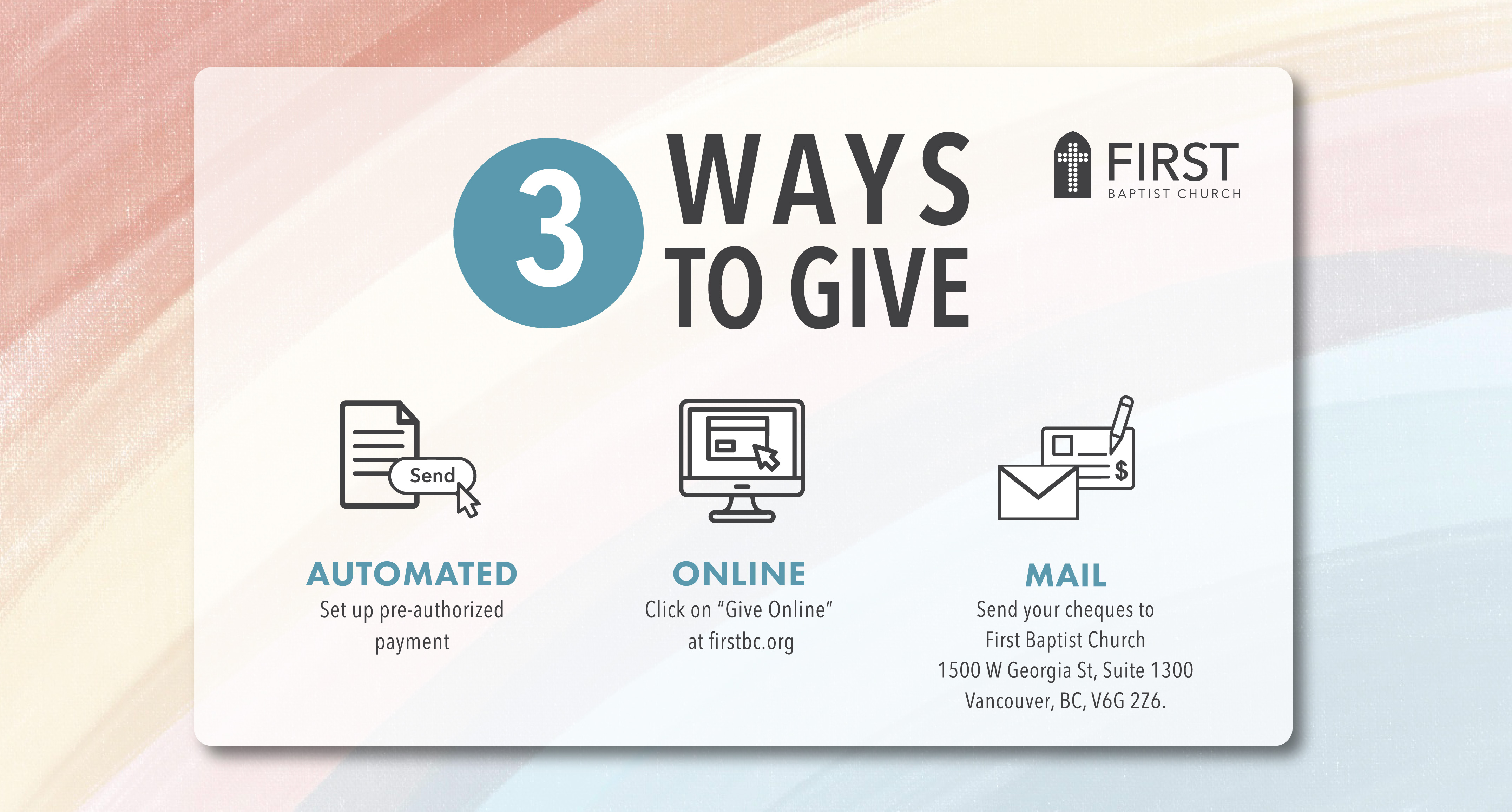 ---
PREVIOUS SERVICES
June 6, 2021 | Video, Order of Worship
May 30, 2021 | Video, Order of Worship
May 23, 2021 | Video, Order of Worship
May 16, 2021 | Video, Order of Worship
May 9, 2021 | Video, Order of Worship
May 2, 2021 | Video, Order of Worship