First News | September 9, 2020
WEEKLY REFLECTION
---
FALL CARE TRAINING 2020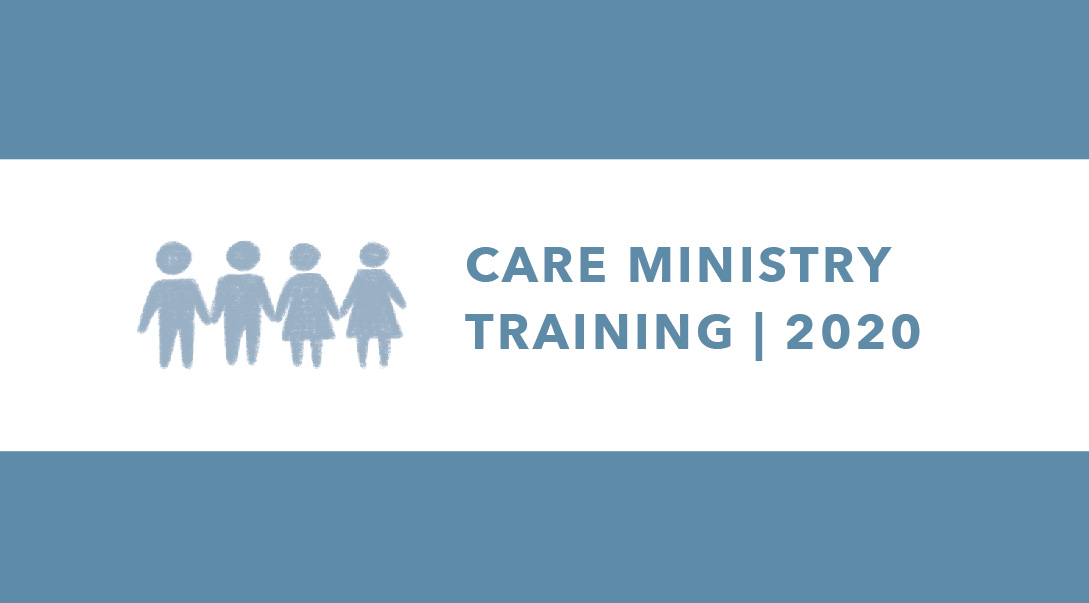 One of the most enjoyable parts of what I do here at First is the equipping and training of others so that we can grow in our understanding and practice of caring for one another. For the upcoming fall season, I've put together 3 courses.
CARE FRIENDS is the first and foundational course that looks at themes like: Biblical grounding for caring, listening skills, emotions, self-awareness, and understanding grief.
The second is a new course and the focus will be on END OF LIFE CARE. How do I spiritually care for someone as they near the end of their life? Sooner or later, you will have a friend or someone close to you approach the end of life. We'll examine three key areas to focus on. This will be offered twice.
Third, I'll be offering the SANCTUARY COURSE once again. This is an excellent video based course on Understanding Mental Health.
For all of these courses, we will be meeting in person, at Pinder Hall, with steps and precautions taken to ensure Covid safety. The number of participants will be kept to a maximum of 8 people and the actual time spent together has been reduced. To see the dates for these courses please visit our website. To register for any course, please contact John at .
John Tsang
Minister of Congregational Care
---
FBC ANNUAL GENERAL MEETING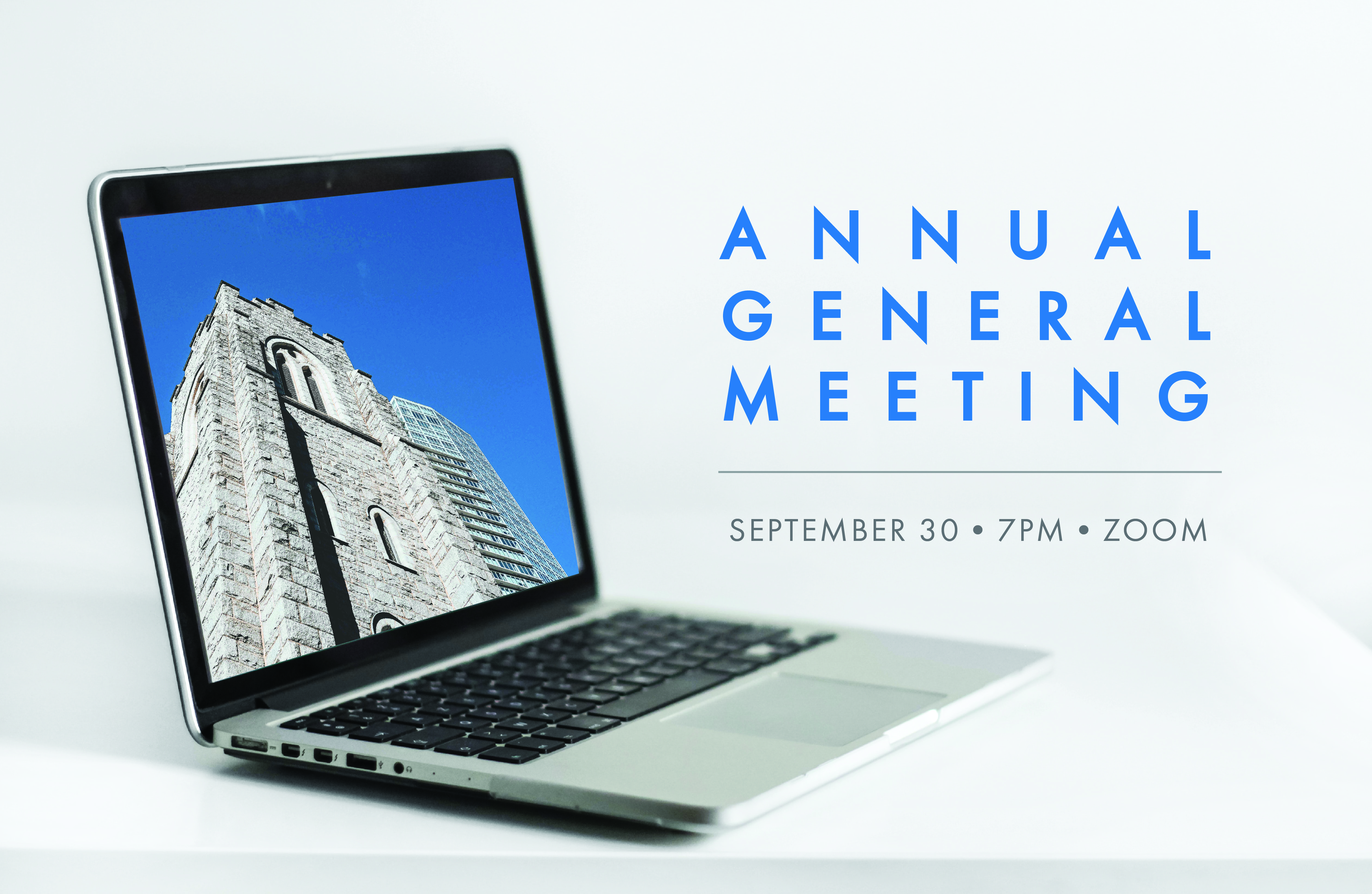 FBC Annual General Meeting
Wednesday, September 30 | 7pm | Zoom
You are warmly invited and encouraged to sit at your computer, laptop, tablet, or phone (NO Driving Required!) and JOIN us! It will be the next best thing to actually seeing your FBC family!
It's an AGM…. so, yes we need a quorum to do the required business! Everyone is invited to come and participate, but only members will be able to vote.
Please RSVP here and the meeting link will be included in your confirmation email.
We will have time to pray and reflect on God's goodness to us, as well as consider special resolutions concerning our Bylaws (read the special resolutions and briefing note here), hear from the Treasurer regarding the 2019 financial statements, consider the report from the Nominating Committee, including the new slate of candidates and "see" how church in a pandemic thrives in God's grace to us.
Please review the 2019 Annual Report, comprised of the 2019 In Review (from the Winter Business Meeting) and the Financial Statements here. You will also find the nominations for the Nominating Committee and Membership Committee including the candidate bios here.
Questions? Because we are on Zoom, asking and answering questions from the "floor" is more difficult. Please send your questions regarding any of the documents provided to this email address, by September 29, so that we can address them.
Looking forward to seeing you!

Bless you all!
Claudia Wakeman
Moderator
---
SERMON SERIES INTRODUCTION
EXPERIENCING THE SOVEREIGNTY OF GOD
Messages on the relationship between God and David from the books of 1 & 2 Samuel.
This year we are going to read the Old Testament books of Samuel, focussing on the relationship between God and David. And the question we will keep coming to in different ways is: What does it mean for God to be sovereign?
Watch a video introduction to the sermon series: Experiencing the Sovereignty of God below:
---
FALL KICKOFF 2020
Saturday, September 12 | 10am-12pm
At our Fall Kickoff, you will hear more about where we sense our Lord is leading us when it comes to our priorities and plans, especially as it relates to our reopening, displacement, and direction. Click here to see more details.
IMPORTANT NOTE: In order to plan our in-person gatherings abiding to health and safety guidelines, please make sure to RSVP to your area pastor if you plan to attend.