First News | September 2, 2020
WEEKLY REFLECTION
Click the video below to watch this week's reflection by Joseph Leong.
---
NEW SERMON SERIES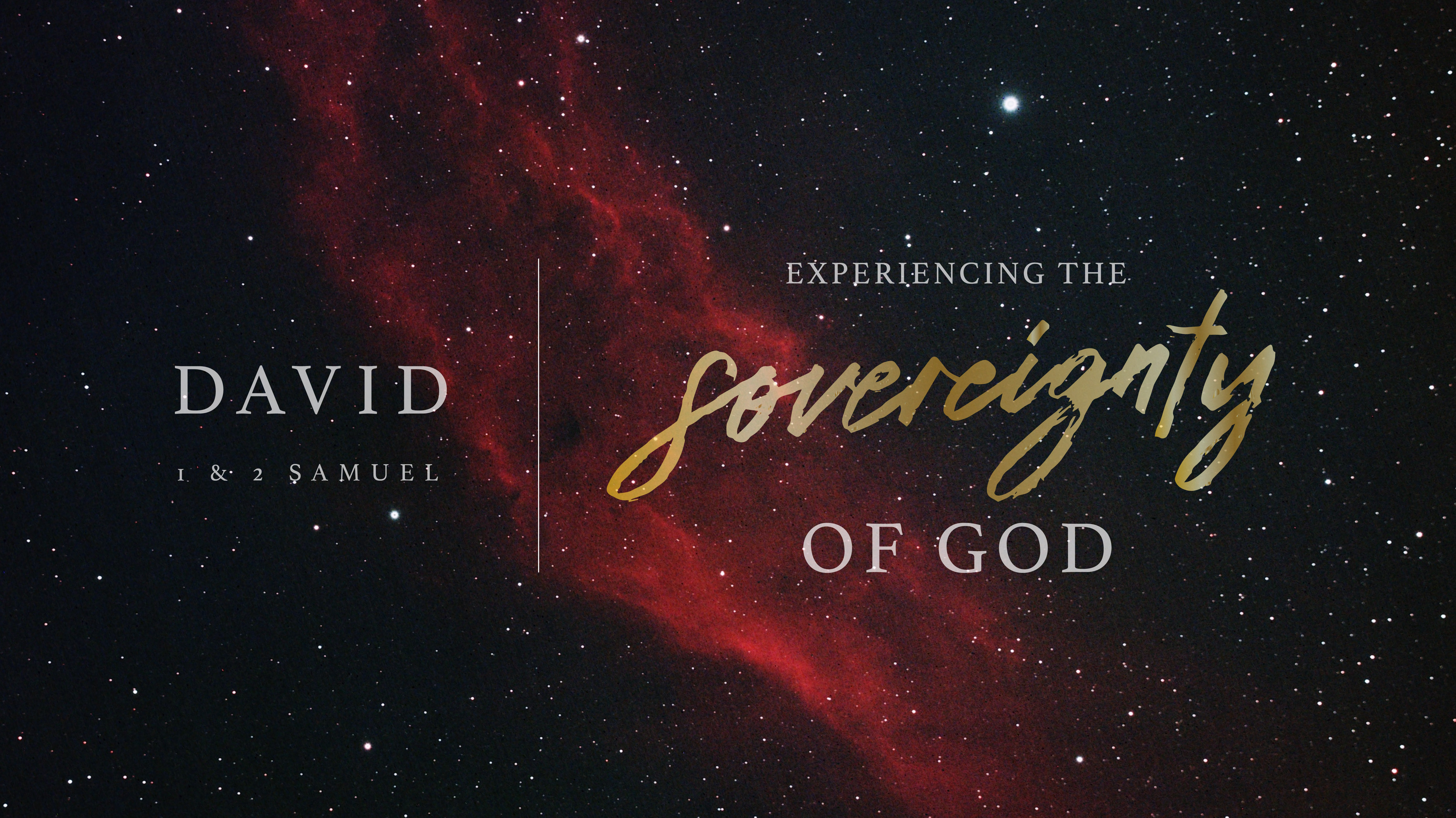 Experiencing the Sovereignty of God

Messages on the relationship between God and David
from the books of 1 & 2 Samuel
"David? That's the fairy tale about a boy and a giant, right?"
David's story is the most comprehensive human story recorded in the Bible. His entire adult life from adolescence to death is chronicled over the course of forty chapters of the books of I & II Samuel and I Kings, and then retold over nineteen chapters of the book of I Chronicles. An extensive collection of David's own songs and prayers are recorded in the Psalms, and the events of his life and the prophetic expectation of a new king in David's line are continually referenced in the Gospels and in Paul's letters.
Why is this one ancient Israelite so prominent in the Bible?
There are many good answers to this question, but as we read I & II Samuel together as a church we will see that two answers are of paramount importance. The first is the opportunity the account of David's life affords us to observe the relationship between God and a single human being. The writer of Samuel gives us an honest picture of David, encouraging his readers to relate to him, particularly as David strives to walk faithfully with the Lord. His life is intentionally presented to us as a model by which to examine, understand and deepen our own relationship with God.
The second is the study of sovereignty. The process of David's elevation to king over Israel, the contrast between Saul and David as rulers, and especially the relationship between David's sovereignty and the sovereignty of God, all point us to profound truths about God and humanity at the heart of the books of Samuel.
Our messages from I Samuel will begin with the introduction of David in I Samuel chapter 16. In preparation for this you are encouraged to read I Samuel chapters 1 to 15. If you would like to do further preparation then you might like to read the book I & II Samuel for Everyone by John Goldingay, at least as far as the chapter covering I Samuel chapter 15.
Anthony Brown
Senior Minister
STUDY GUIDES
The study guides this year are designed to be used prior to the sermon. The guide provided each week will refer to passage of scripture that will be preached the following week to be used in preparation for this. Read this guide on how to use the studies. You can access all the study guides on our website:
---
COMMUNITY EVENTS
Fall Kickoff 2020
Saturday, September 12 | 10am-12pm
At our Fall Kickoff, you will hear more about where we sense our Lord is leading us when it comes to our priorities and plans, especially as it relates to our reopening, displacement, and direction.
IMPORTANT NOTE: In order to plan our in-person gatherings abiding to health and safety guidelines, please make sure to RSVP to your area pastor if you plan to attend.
West End/Downtown
Location: Stanley Park
RSVP: Justin Kim
North Shore
Location: Hugo Ray Park
RSVP: Anthony Brown
Cambie/South Granville/Oakridge/Kerrisdale
Location: Douglas Park
(by the trees just east of the community center)
RSVP: Stuart Campbell
Vancouver East
Location: Memorial South Park
(Host: Filipe Balieiro. Meet on the Ross side, near the lacrosse rink)
RSVP: John Tsang
Richmond
Location: Debeck Neighbourhood Park
(from No. 4 Road, turn into Dayton)
RSVP: John Tsang
West Point Grey/Kitsilano
Location: Trimble Park
RSVP: Rebecca Thornber/Filipe Balieiro
Burnaby/Coquitlam
Location: Robert Burnaby Park
RSVP: Daniel Foster Fabiano
---
FBC Annual General Meeting
Wednesday, September 30 | 7pm | Zoom
Mark your calendars! First Baptist Church AGM is coming! It will be held on Zoom! September 30 at 7 pm. More information will be coming next week. We look forward to "seeing" you all!
---
FAMILY NEWS
Dr. Abe Voth entered into the presence of the Lord peacefully at home, in the company of Erika and his two daughters, on September 1, 2020. Abe was a well-respected and well-loved physician here in Vancouver and a faithful member of FBC. Abe will be dearly missed by his family and friends.