First News | October 28, 2020
WEEKLY REFLECTION
---
YOUNG ADULT CONNECTION MINISTRY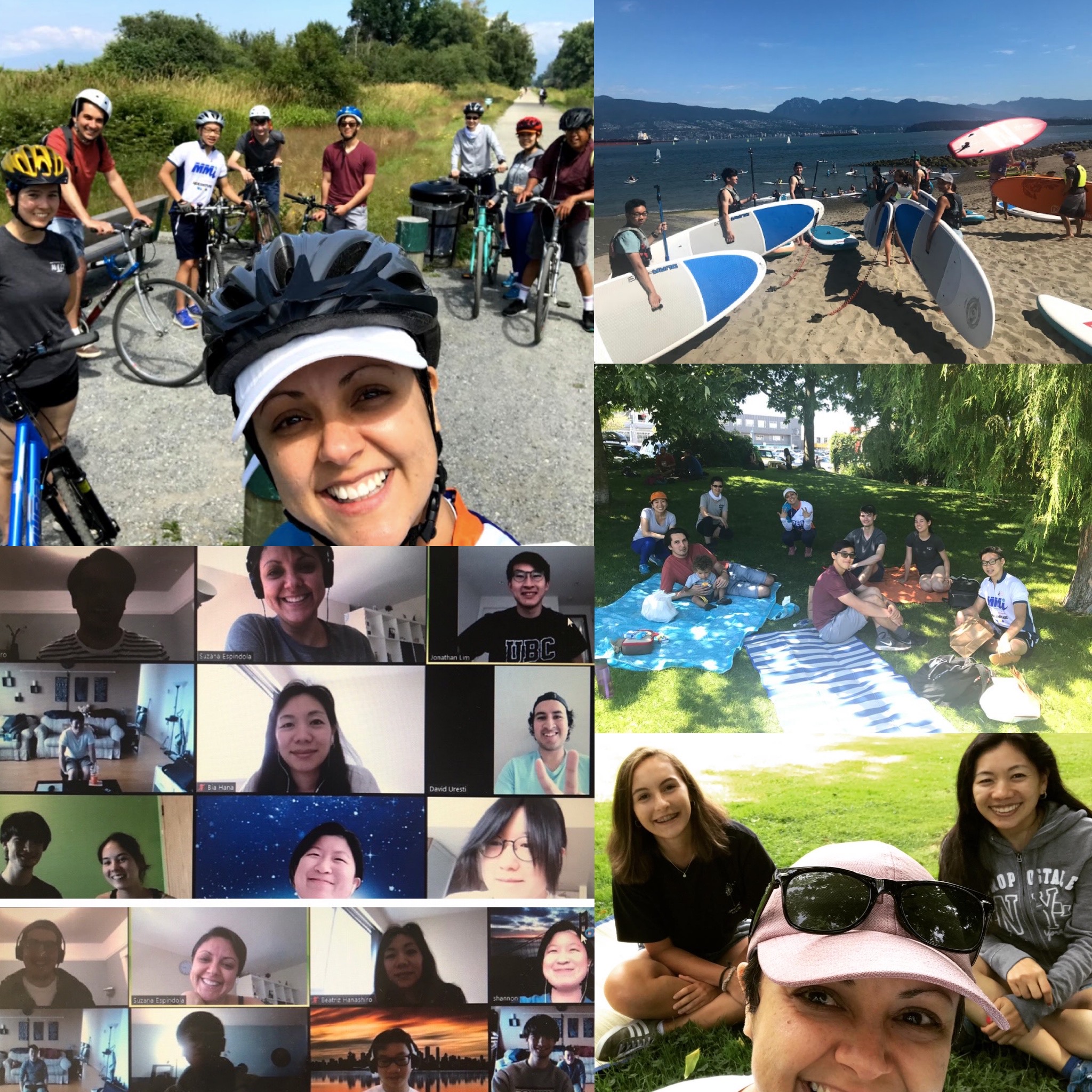 It has been… let's say… an interesting year: so many uncertainties, fears, stress. But also so much love, caring, connection.
I began to be involved with the Young Adult Ministry in January. As someone who became a Christian in their early young adult years, I know that having a group of friends to share challenges with and to pray with makes a real difference in your journey with Christ.
Our group has passed through the pandemic's most challenging time (at least I hope we have passed the most challenging time of this pandemic already!). We enjoyed each other's company over the summer (social distancing events, of course) and we are still meeting every week, via Zoom, with the same love and care and we always continue to challenge each other. Yes, I feel challenged by each meeting we have. When I think I have a concrete answer for some topic we're discussing, one of the group members will ask an interesting question and I'll think: " I had not thought that way before!"
The purpose of the Young Adult Connection Ministry (YAC-M) is to encourage young adults from FBC to seek and worship God, to share God's love and mercy and to challenge each other. Together we talk about how life has been treating each one and about the challenges they are facing such as: university life, jobs, the pressure to achieve, living out their faith, relationship, sex, drugs, spiritual growth, attacks of the enemy in different areas, the power of prayer and the importance of fellowship.
We learn how to fellowship, how to connect, how to pray and how to endure Zoom fatigue together! We meet every week in small groups. Once a month, we plan to have a worship time, with a time of prayer or a guest speaker sharing their experiences of how they incorporate their spiritual life into their professional life. (Btw, if you are willing to share your testimony and challenges, we would love to hear from you. We are looking for speakers for our meeting in January and on).
I have learned to love this group. I pray for each one of them, and I ask that the FBC family would pray for us: both for the leaders and for the young adults. Please pray for the Holy Spirit's guidance and wisdom to listen to God's call on each of our lives.
And if you are a young adult (between 18-30 years old) who would like to join us, or if you would like to serve as a Young Adult leader, please consider being part of the YAC family. Contact to connect!
Love,
Suzana Espindola
---
COMMUNITY STORIES
The Goodwins
As the leaves turn, John and Rose-Marie will bear witness to more reading, prayer, reflection, all things online: lectures, meetings, friend chats, designs, and walking in the forest. No distant travels lately, but abundant joy with family at Rosewoods, including returnees to Canada, becoming Lawn Bowlers and avid E-bikers! Life has been well-balanced through our Holy God who provides work as never known before.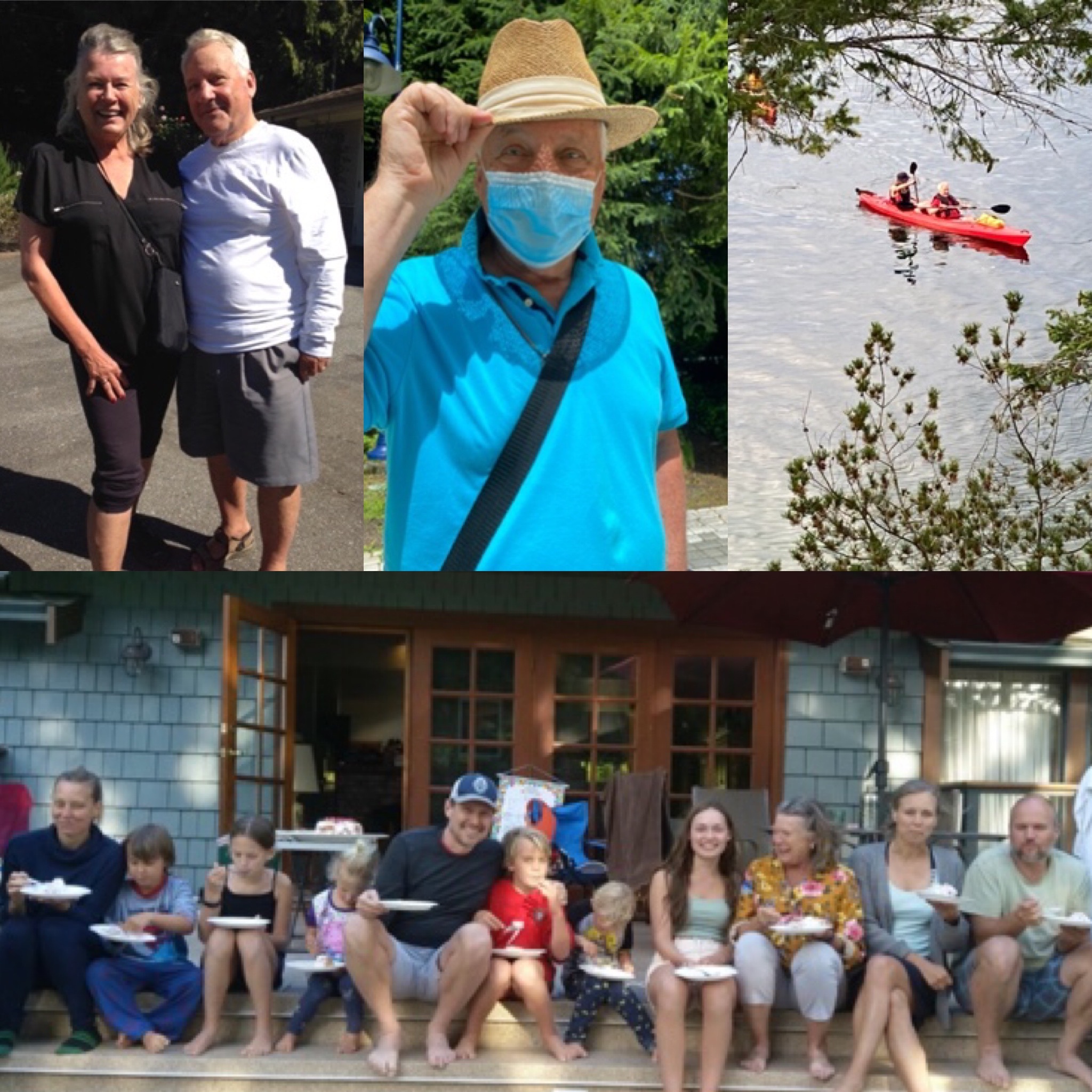 ---
Bia Hanna
During the summer I did the Grouse Grind Trail every week and Gloria was my adventure companion. During the lockdown, my roommate Suzana encouraged me to sell some pies and she bought a mixer for me. I am grateful to the Lord our God for knowing FBC and to be blessed in many ways. I am thankful to be healthy and to have the opportunity to live in Canada!!!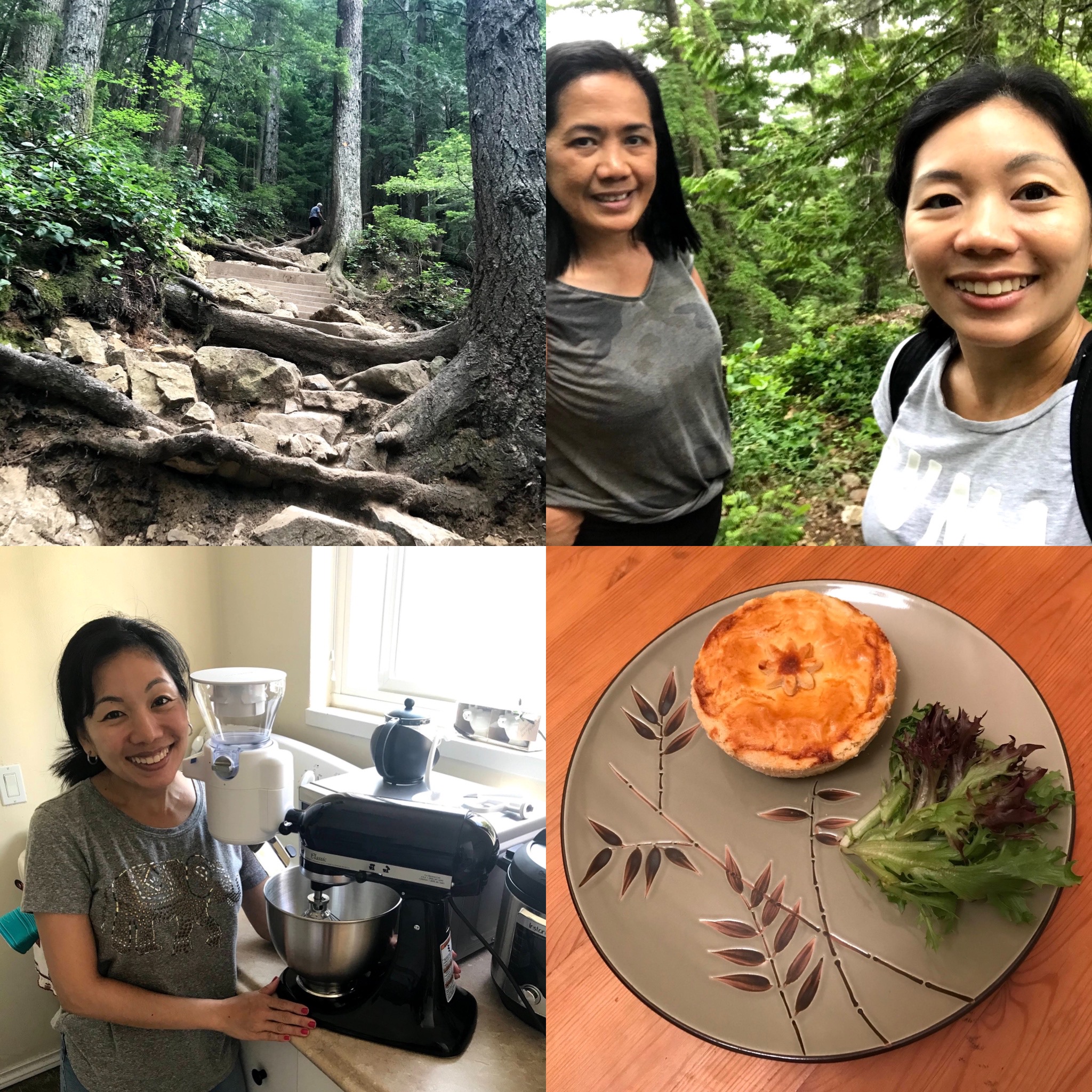 ---
Barbara & Bryan Reid
Yes, we have celebrated our 60th Wedding Anniversary and in many ways it seems like yesterday and other ways a long time ago. We met at Gladstone High School in 1956 and graduated together in 1958... We were married on a very warm October 1st 1960 at Collingwood Baptist Church Van. We built our first home on Elliott St in 1962 and In 1964 we welcomed our son Doug, then our daughter Michele in 1965, both born at Grace Hospital. In 1968 Bryan was transferred to Castlegar in the Kootenay's and off we went with our family to start a 20 year stay there, but in 1988 moved back to Vancouver. Since those days our family has grown to include six grandchildren and a great grandchild due in March 2021. Our son Doug lives with his wife Gillian in St. John's NF and our daughter with her husband Jeff. here in Vancouver.
We do not take it for granted that we have been blessed with 60 years of marriage, we are very thankful for that and filled with gratitude to God.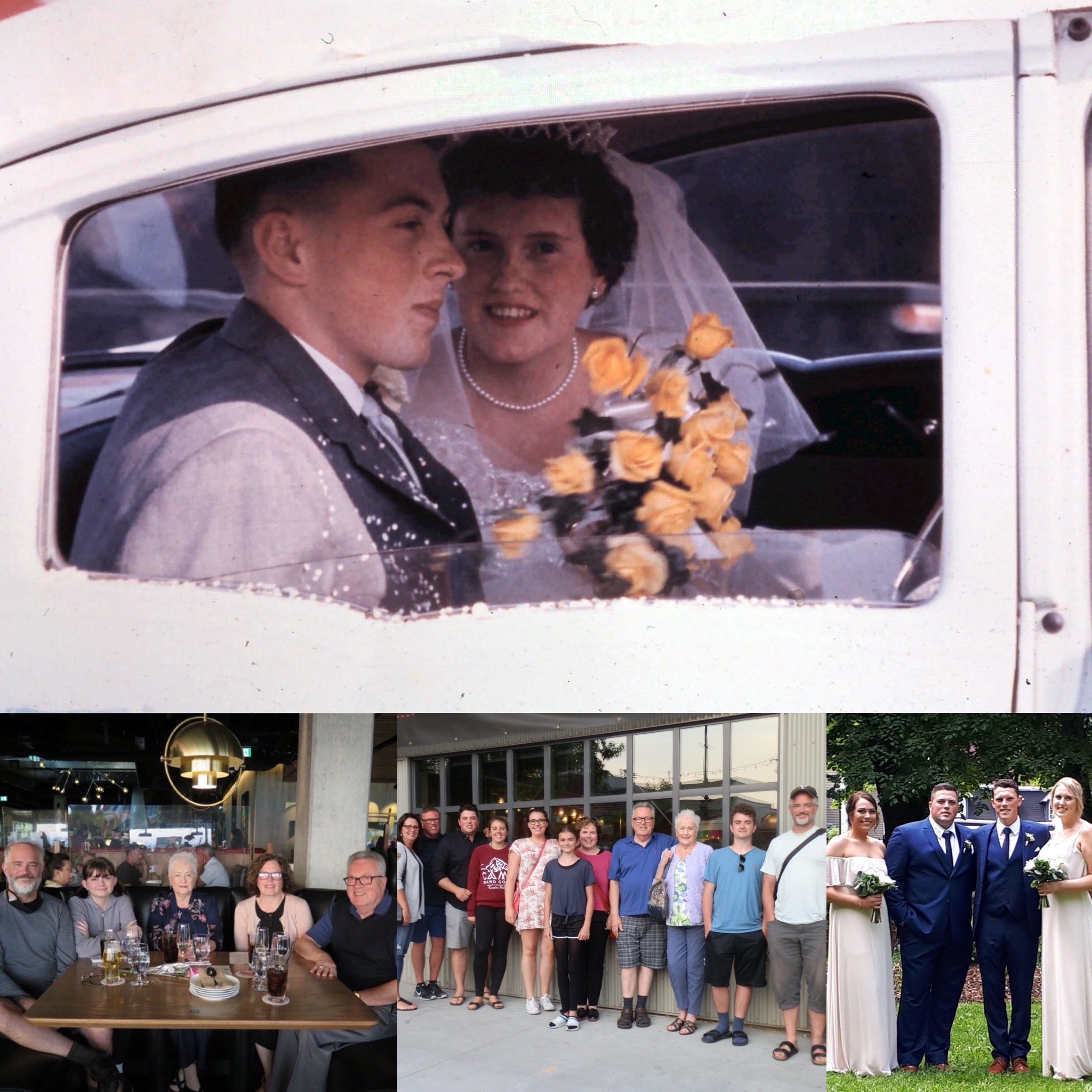 ---
Corina Kuban
"Use what talents you possess; the woods would be very silent if no birds sang there except those that sang best." As a music teacher at a local elementary school, it probably comes as no surprise that this quotation by Henry Van Dyke resonates strongly with me and has become the theme for this very unusual school year for me and the nearly 400 students that I have the privilege to teach.
I know that I am not alone in using these past COVID months to dust off some old talents and develop new ones. As I shared with my students, over the summer I became very talented at enjoying playing tennis with my family. The fact that I am not the best at tennis (clearly!) didn't stop me from spending many fun family times running around the tennis courts in our neighbourhood over the summer.
There is freedom in acknowledging that it is okay to simply do my best at things, rather than be the best (my un-mopped floors bear testament to this!) Right now my best includes creating a sense of stability in these uncertain times for my family and my students. It includes going for regular and long walks with Chris, watching Jonas use his talents on the soccer field, supporting Mathea as she has switched to a challenging French Immersion program, and watching Anika's dreams and aspirations unfold as an academic and artistic grade 11 student.
This chapter in my life is anything but silent (did I mention I teach music?!) but I am so very grateful for this fall's return to routine, for health for me and my loved ones, and for the knowledge that I serve a Heavenly Father who tenderly cares for the flock in his care.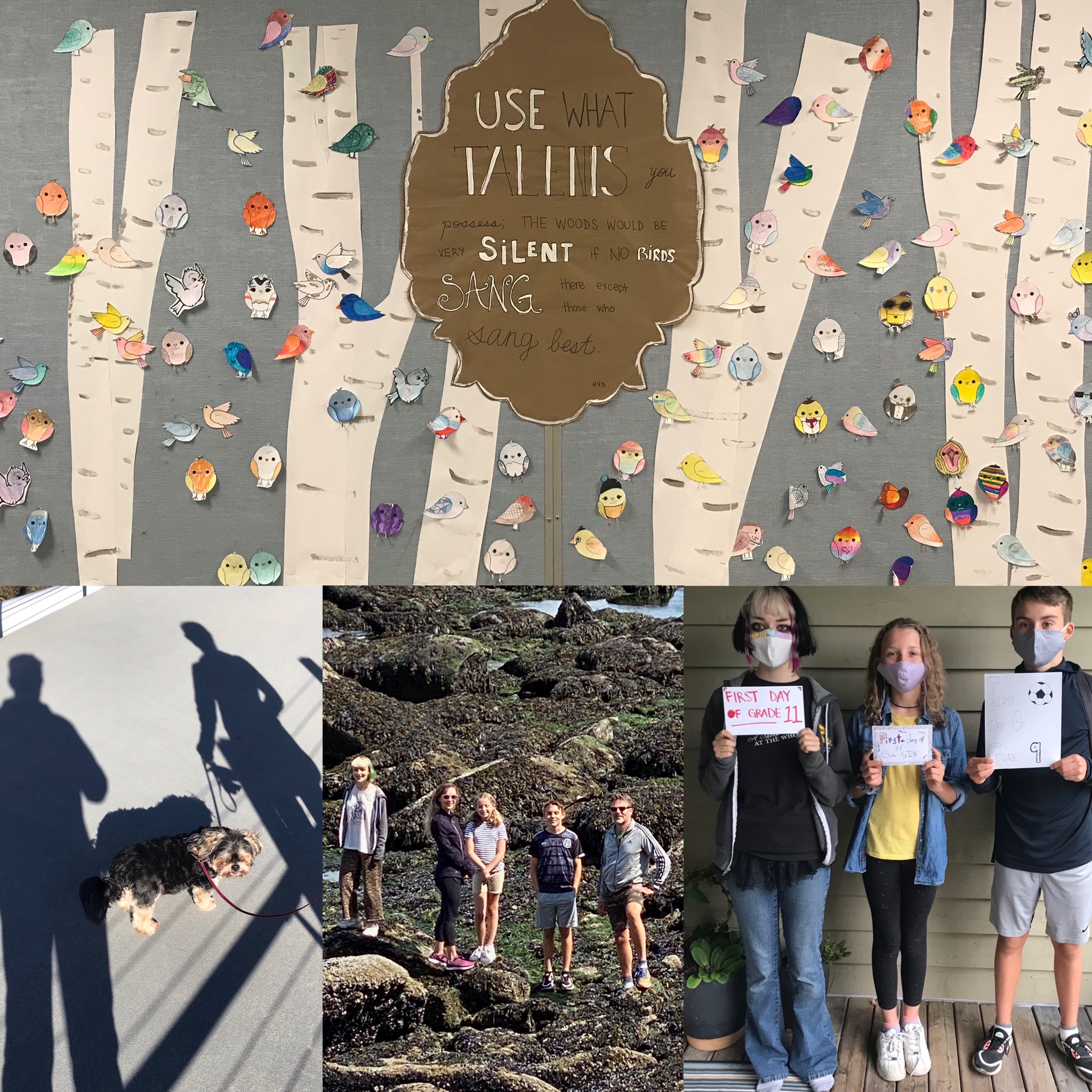 Community story sharing: If you have a story to share (a memorable event, a newfound hobby, a family recipe etc), please send Angeline an email!
---
DAYLIGHT SAVING TIME ENDS THIS SUNDAY

Daylight Saving Time ends at 2 a.m. on Sunday, November 1. Remember to set clocks back one hour before you go to sleep on Saturday!
---
LAY LEADERSHIP NOMINATION
Is God calling you, or someone you know, to help us shape the future of First Baptist Church? We need passionate disciples of Jesus to serve as members of the Church Leadership Team and various Ministry Area Teams.
If you are interested, or know of members suitable to nominate, relevant details are available in the Lay Leadership and Nomination document as to the roles and responsibilities of the various service communities. Please fill out a nomination form by December 31, 2020.
If you have difficulties filling out the online form, please contact the church office at .