First News | November 25, 2020
WEEKLY REFLECTION
---
ADVENT AT FIRST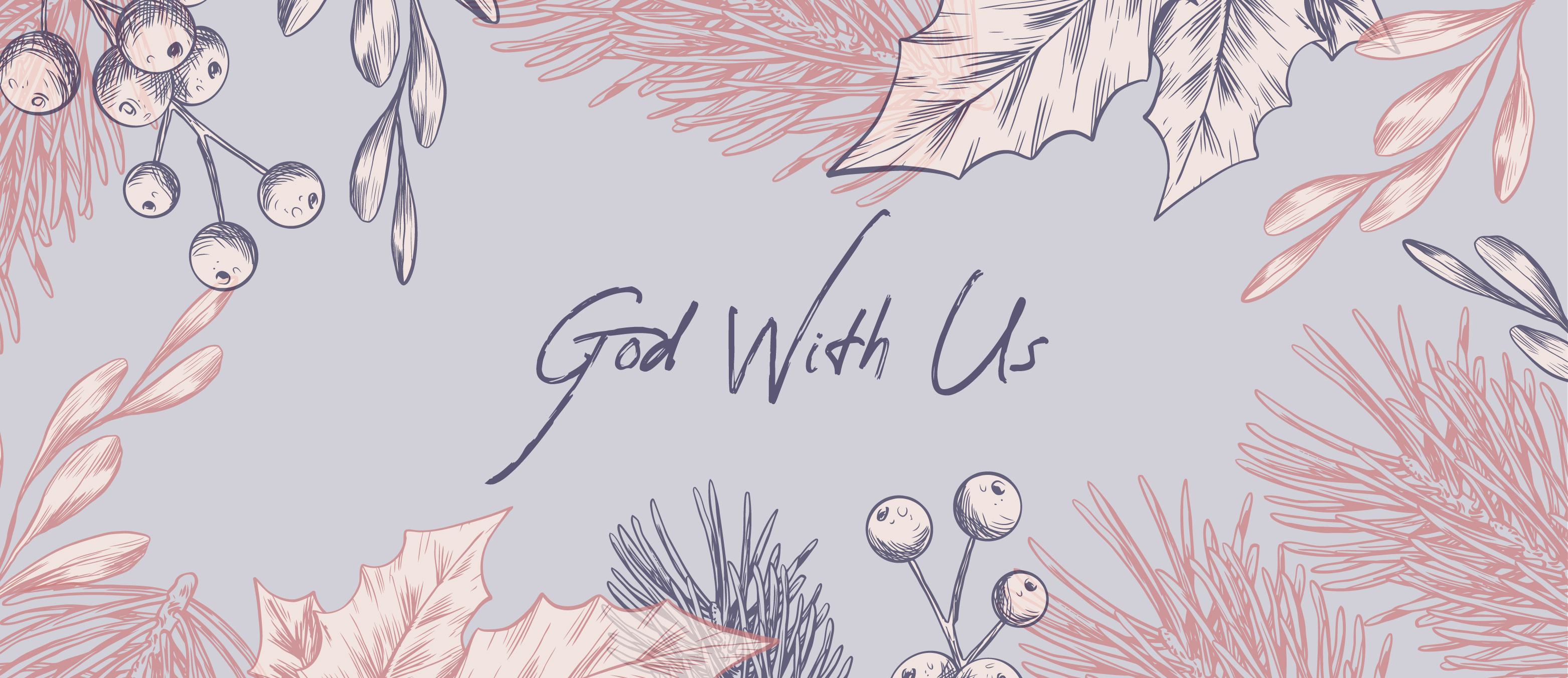 God With Us
Be not dismayed
Fear not the darkness
Jesus is here
He walks beside us
Gracious is He
Through all our weakness
Forever faithful
Forever good
Emmanuel
Emmanuel
God with us, living inside
Emmanuel*
If we had to choose the central theological theme of the Advent season surely we would select the incarnation. But how well do we understand that fundamental pillar of our faith?
This Advent season our sermons and worship services will examine four aspects of the incarnation of God in Christ, as we remind ourselves of the profound implications of the coming of Emmanuel, God With Us.
To help us grasp more of the significance of Jesus' incarnation on…
In the midst of the ongoing pandemic, which magnifies all of the other challenges in our lives, it is understandable that people would question how Christians can believe that God is with us. I hope that these messages will enable us to respond well to that challenge.
Anthony
*Lyrics from the song God With Us by Terrian Woods & Chuck Butler
---
ADVENT & CHRISTMAS CALENDAR
November 29: First Sunday of Advent
First Worship: The Word in Flesh | John 1:1-14
Preacher: John Tsang
Hi-Five Weekend: The Word (Logos) + Craft: Candle of Hope
December 2
Fall Church Meeting: 7pm on Zoom. More info below.
December 6: Second Sunday of Advent
First Worship: Jesus in Israel | Luke 2:1-7
Preacher: Rebecca Thornber
Hi-Five Weekend: God with Us (Immanuel) + Craft: Candle of Peace
December 8
Heads, Hands & Feet
Our youth, preteens and families will assemble kits for the marginalized community and hand them out at Shelter. Read more about how you can participate.
December 13: Third Sunday of Advent
First Worship: Christ in You | Colossians 1:15-29
Preacher: Anthony Brown
Hi-Five Weekend: The Resurrection & Life + Craft: Candle of Joy
A Very Special Online Christmas Party Fun Time
4-5pm on Zoom
A family-friendly event aimed at bringing holiday cheer with music, games and lots of fun! Find out more below.
December 20: Fourth Sunday of Advent
First Worship: Christ in All Nations | Luke 24:36-49
Preacher: Justin Kim
Hi-Five Weekend: Christmas Special: Light of the World + Craft: Candle of Love
December 24: Christmas Eve Readings and Carols
A short Christmas Eve Readings & Carol service video for you to worship at home. The video will include musical numbers, carols, readings by intergenerational congregants and a nativity tableau. Video will be available via First News email on Christmas Eve.
December 27
First Worship: Seeing Jesus Series | Colossians 3:1-17
Preacher: Filipe Balieiro
Hi-Five Weekend: Holiday break
New Year Prayer Meeting: 2-3pm on Zoom. Registration opens 2 weeks prior.
---
A VERY SPECIAL ONLINE CHRISTMAS PARTY FUN TIME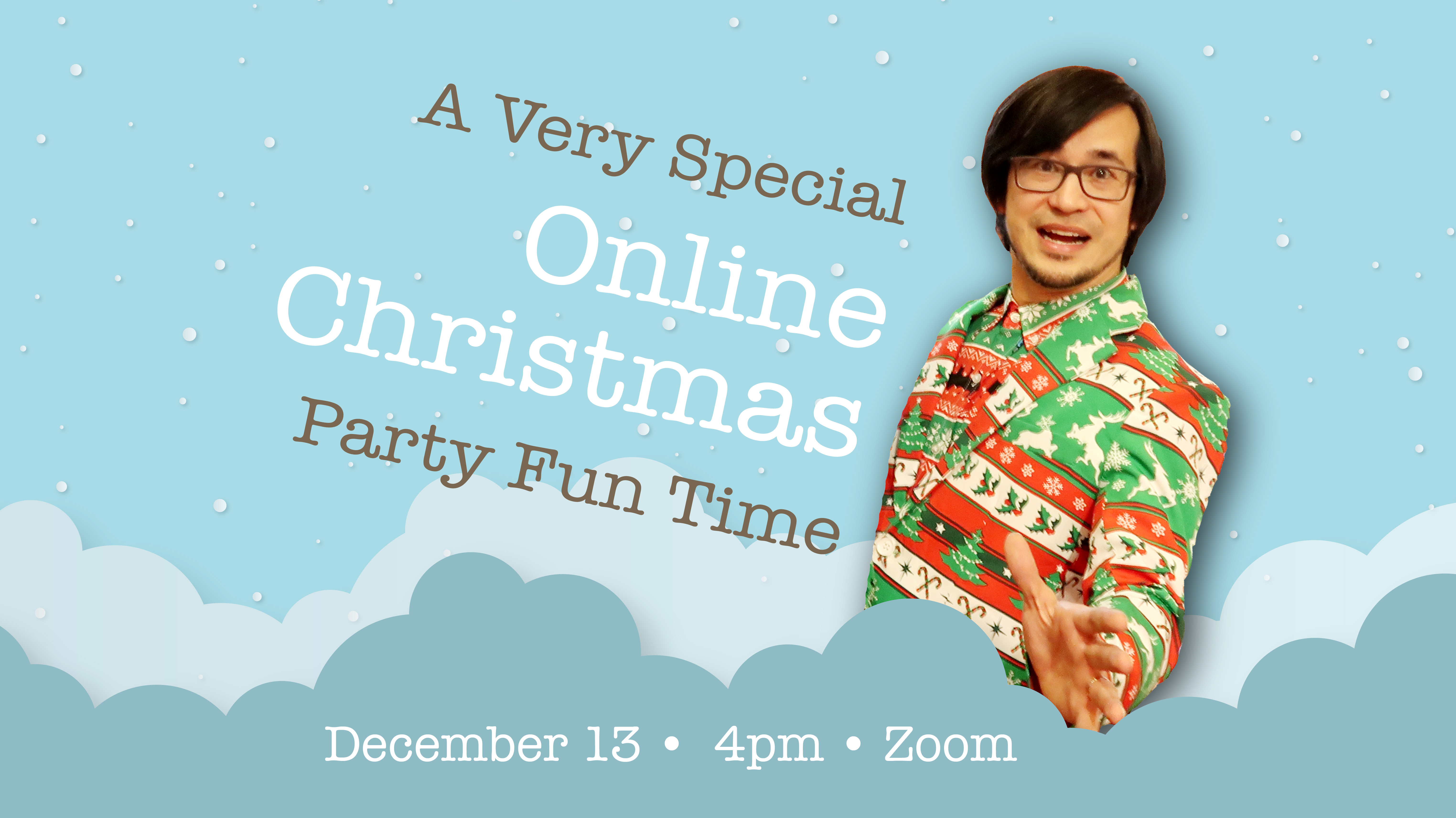 It is true that our lives currently consist of too many Zoom calls. HOWEVER, coming on December 13 at 4pm is a Zoom call that you won't want to miss! Unlike the stuffy, boring work Zoom calls, this one will be FUN! This one will have GAMES!This one will have MUSIC! A VERY SPECIAL ONLINE CHRISTMAS PARTY FUN TIME is a family event aimed at bringing holiday cheer to what is otherwise a very stressful season! Wear your ugliest Christmas sweater and bring your best (worst) Christmas joke!
RSVP HERE to receive the Zoom link.
---
FALL CHURCH MEETING
The Fall Church Meeting of the First Baptist Church of Vancouver will be held Wednesday, December 2, 2020 at 7pm on Zoom.
It is another opportunity to pull up to your computer, laptop, tablet or phone (no driving involved! Pyjamas optional!) and greet one another! Everyone is invited. Members only will be able to vote.
Please RSVP here and the meeting link will be included in the confirmation email.
We will pray together, being grateful for all of God's blessings and ask for His sustaining hand upon us that we might be faithful to His calling to serve Him in all we do.
We will have an opportunity to consider:
The 2021 Budget

The Special Resolution regarding the HFTC Borrowing Agreement

An update from the HFTC Project (have you noticed the "hole" is being filled in?!)

A Q & A with David Nacho who will be joining us in January as our new Director of Street Ministries
Questions? I am sure you have them. Would you help us by emailing your questions ahead of time at ? Your questions will be forwarded to the appropriate person and will be FIRST in line to be answered when we have our discussion. I know you would rather just do it in the meeting, but seriously, it will be a whole lot easier for everyone, if you would submit your questions ahead of time. Please and Thank You!
Looking forward to seeing you! Remember, we do need quorum to be able to do our required business, so please mark your calendars and set aside December 2 at 7 pm.
Blessings!
Claudia Wakeman
Moderator
---
UPDATE FROM CLT
The Search Committees for the Minister of Worship and the Director of Children and Family are well underway. The members for the Children and Family Committee were approved at the CLT meeting October 14 and are: Trung Duong, Chair, Katie Findlay, Lynn Paul, Tracy Powell, Noelle Wang, Asish Jacob, Jim Silva with Justin Kim, Daniel Fabiano, Anthony Brown and Claudia Wakeman as ex- officos. Please continue to pray for both these Search Committees, particularly as they diligently discern the applications that are being received and begin to proceed in the task before them
---
NACHO FAMILY'S HOUSING NEED
We will be welcoming our new Director of Street Ministries, David Nacho, his wife Suzannah and their three children in January. They are moving to Vancouver from Costa Rica and we would like to help them with their move. They are seeking affordable rental accommodation, maximum $2,400/month including utilities, perhaps in East Vancouver or Burnaby, beginning January 1st. Good proximity to transit will be important. The minimum requirement is 3 bedrooms and they have a small dog. If you are aware of any such accommodation, please contact Jan at .
If you are able to donate any of the following household items please contact Marjorie at .
twin bed and mattress

dressers

night/bedside tables

2 adult bicycles, 2 children's bicycles (ages 6 & 10)

bike helmets

basic tools

children's games, books, Lego, etc.