First News | November 2020
WEEKLY REFLECTION
---
HFTC UPDATE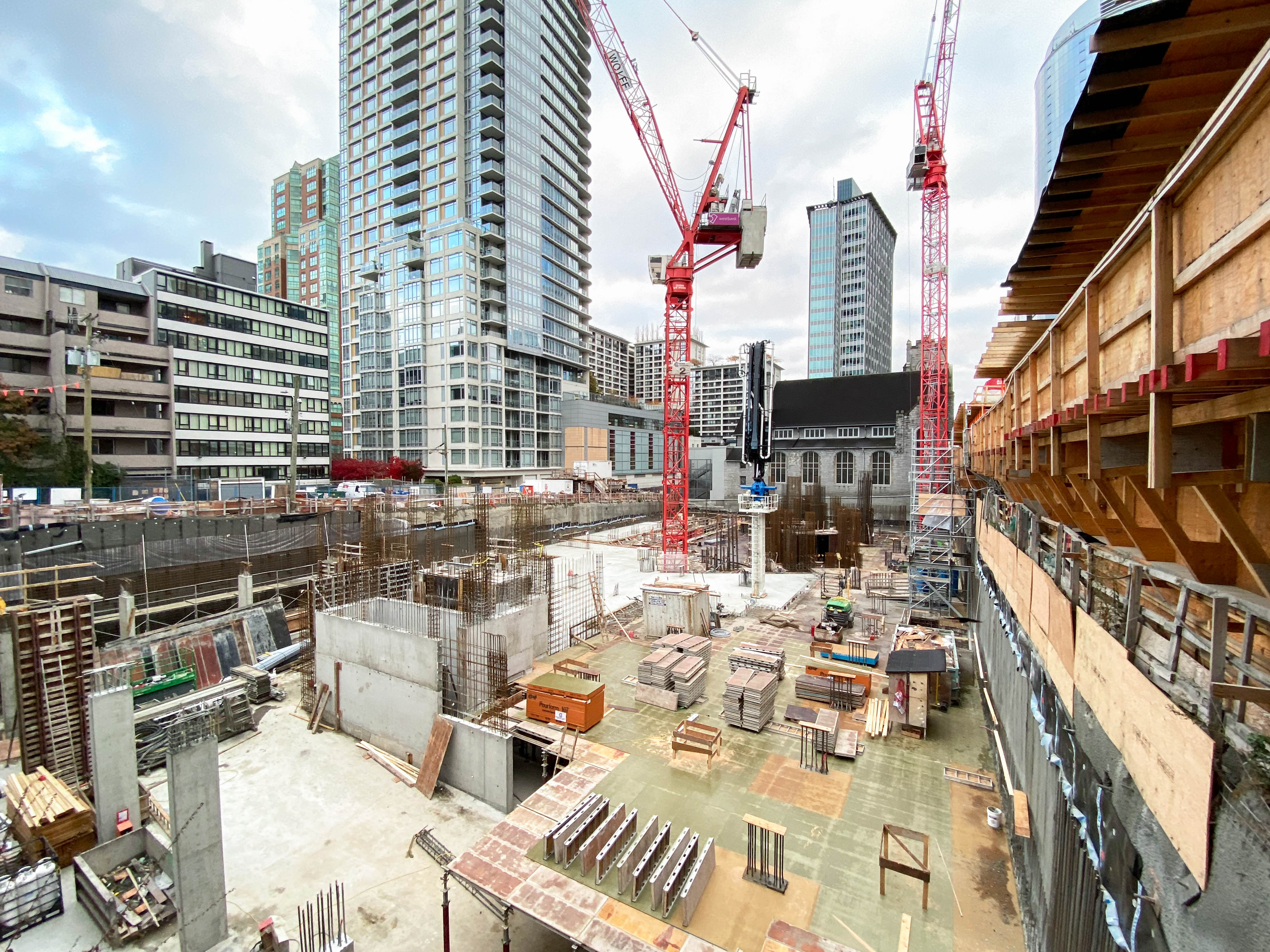 Photo credit: Justin Kim
The below-grade construction work for the Heart for the City project has continued steadily throughout the summer and fall. Thankfully, the project has not been slowed by the Covid-19 pandemic. In fact, the construction work is slightly ahead of schedule, as the bottom six floors of the parkade have now been constructed, and the construction should reach ground level in December. This means that the church displacement is likely to arrive a little earlier than previously expected – likely to be in mid-2021, perhaps as early as May – subject to confirmation.
The church displacement will give way to the removal of heritage church building interior, releveling of basement floor, seismic and structural upgrade including new foundations, drainage, and roof. As a result, we are speeding up our planning and preparation for our relocation. We are creating an inventory of everything in the church building and determining what will be stored, recycled, and discarded. Additionally, we are moving towards securing our displacement sites for worship, ministry, and administrative activities. More details will follow soon.
More than ever, we need to be praying! We need prayer for many things. Please pray for the construction process and the continued safety and well-being of the construction workers. Please pray for all of our staff and leaders who are involved in the relocation work and planning. Please pray that the Lord will guide us in all of the decisions to be made. And, please pray that our church will continually be rooted and grounded in the love of Jesus Christ, living solely for the glory of God.
In Christ Alone,
Justin Kim
Executive Minister
---
LEST WE FORGET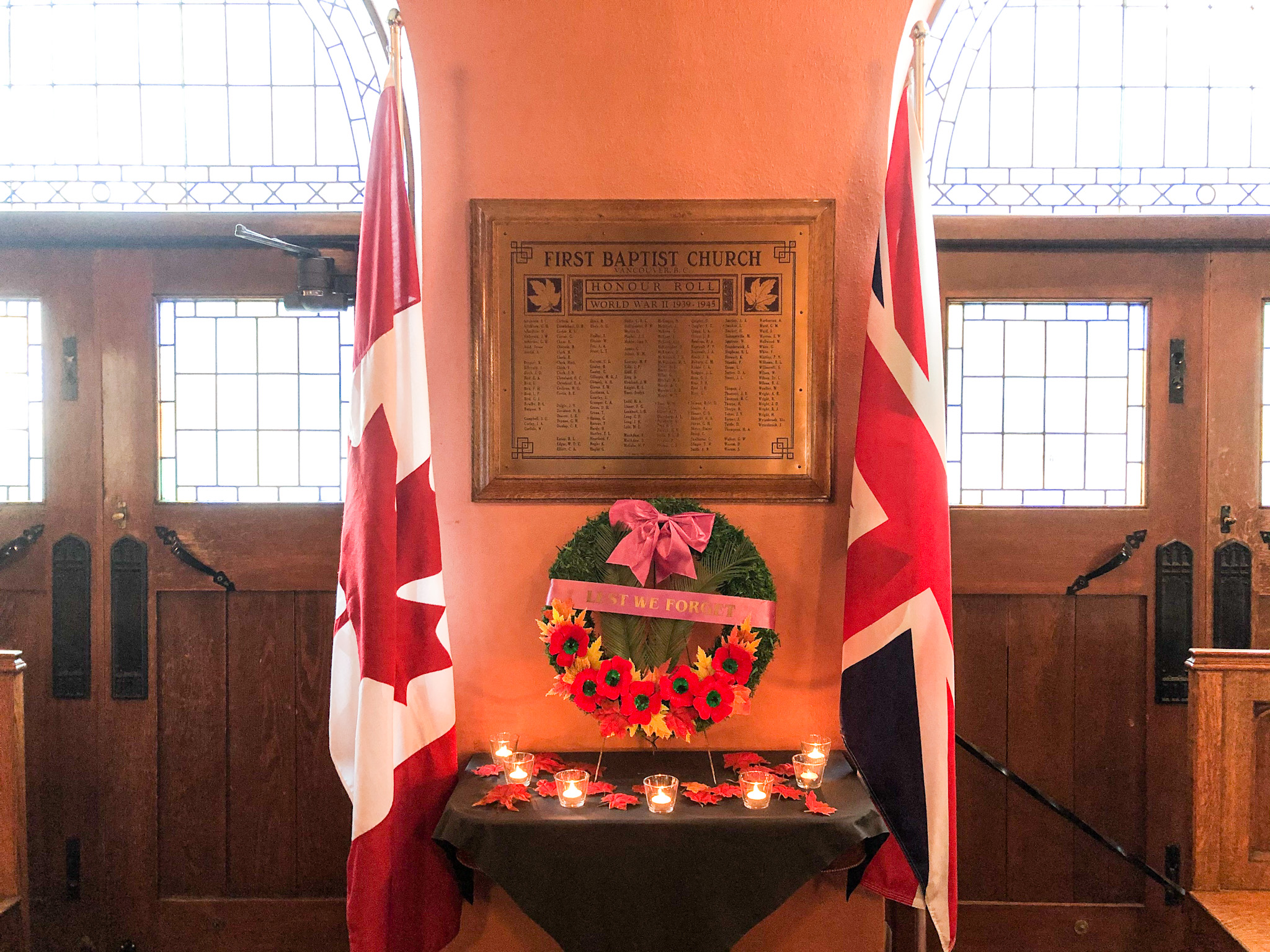 Lest we forget. So often in this newsletter space, we ask you to not to forget dates, events, goings-on in our church life. Today, on Remembrance Day, the inherent call is to remember in a larger sense, along bigger themes of life, death, duty, and freedom, and how church life is ultimately best expressed as a connection to purposeful, redeeming LIFE as we best know it.
---
FALL CHURCH MEETING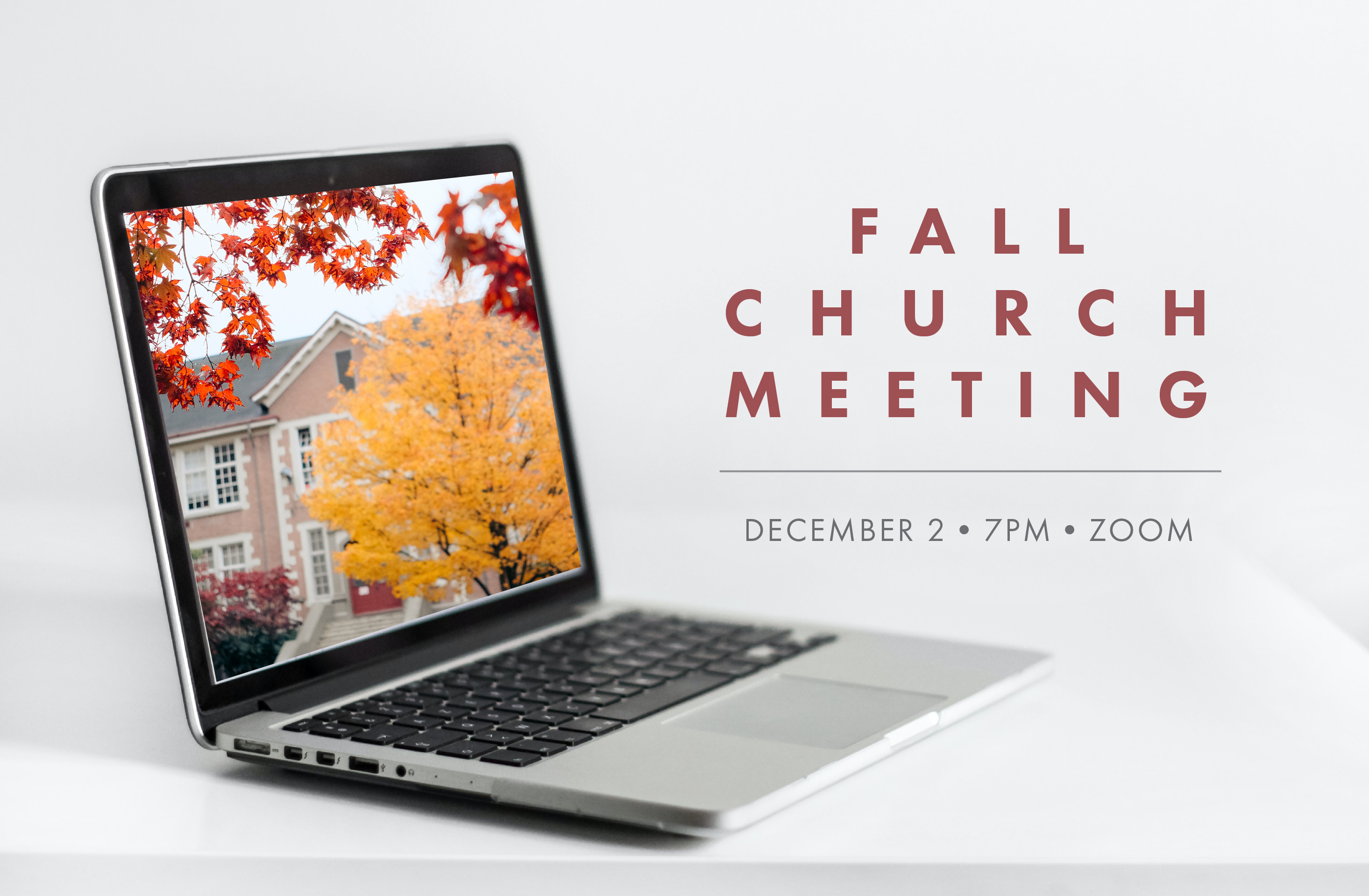 The Fall Church Meeting of the First Baptist Church of Vancouver will be held Wednesday, December 2, 2020 at 7 pm on Zoom!
It is another opportunity to pull up to your computer, laptop, tablet or phone (no driving involved! Pyjamas optional!) and greet one another! Everyone is invited. Members only will be able to vote.
Please RSVP here and the meeting link will be included in the confirmation email.
We will pray together, being grateful for all of God's blessings and ask for His sustaining hand upon us that we might be faithful to His calling to serve Him in all we do.
We will have an opportunity to consider:
The 2021 Budget (document will be available next week)

The Special Resolution regarding the HFTC Borrowing Agreement (Document available on myFBC under the 'Entire Church' group.)

An update from the HFTC Project (have you noticed the "hole" is being filled in?!)

A Q & A with David Nacho who will be joining us in January as our new Director of Street Ministries
Questions? I am sure you have them. Would you help us by emailing your questions ahead of time at ? Your questions will be forwarded to the appropriate person and will be FIRST in line to be answered when we have our discussion. I know you would rather just do it in the meeting, but seriously, it will be a whole lot easier for everyone, if you would submit your questions ahead of time. Please and Thank You!
Looking forward to seeing you! Remember, we do need quorum to be able to do our required business, so please mark your calendars and set aside December 2 at 7 pm.
Blessings!
Claudia Wakeman
Moderator
*Please contact the church office at or leave a voicemail at 604-683-8441 if you need help accessing the meeting documents.
---
WE ARE HIRING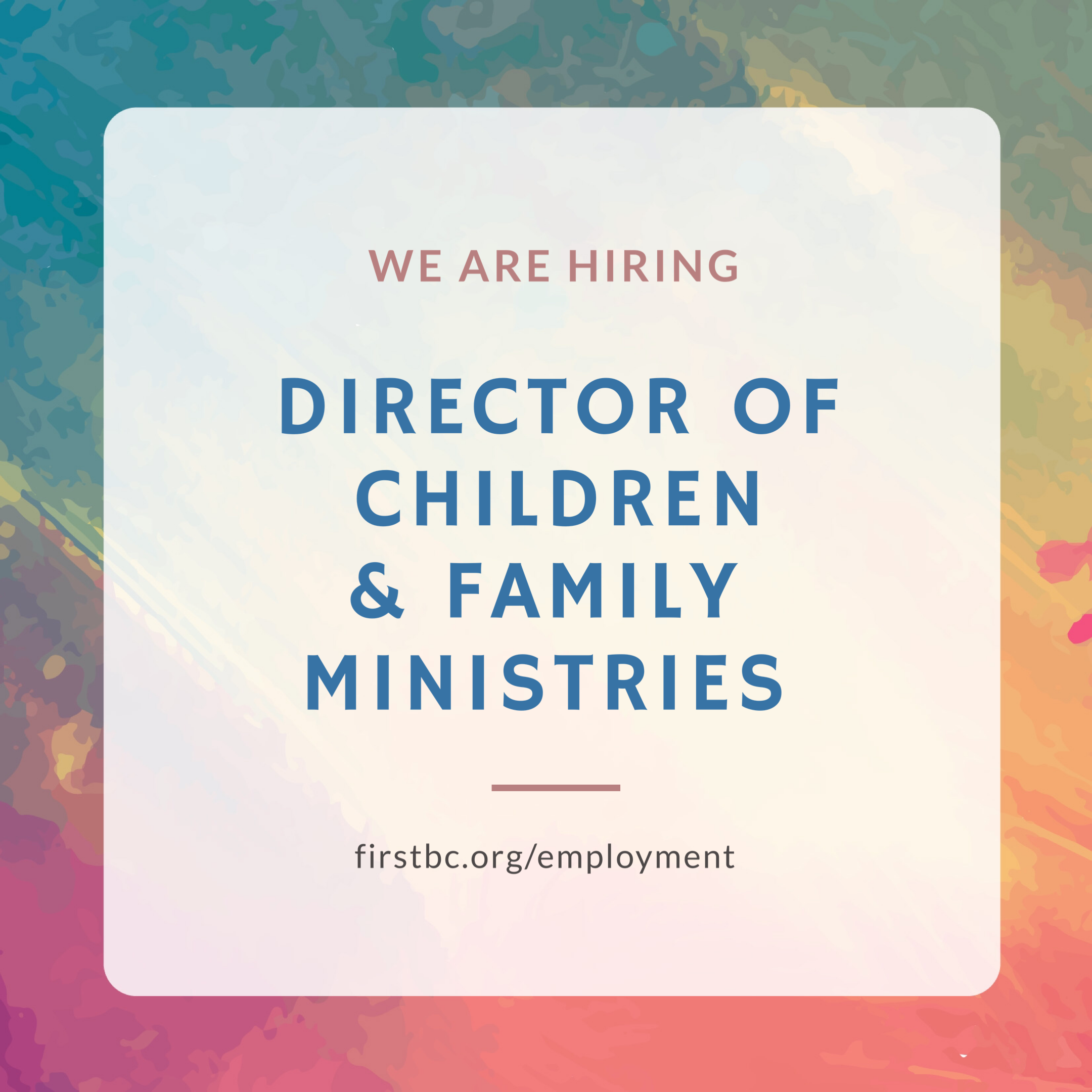 We are seeking a full-time Director of Children and Family Ministries to join our pastoral team. For more information, please click here for the posting. Please share the news and help us get the word out! If you have any additional questions, please contact Trung Duong at childrenandfamily@firstbc.org
---
FAMILY NEWS
Shirley Hunt, a long-time member of FBC, entered into the presence of the Lord on Sun Nov 8th, 2020. Shirley was part of the Merle Mackenzie circle, had a joyful presence about her, and was loved by many. Please pray for her family during this time of loss.
---
LAY LEADERSHIP NOMINATION
Is God calling you, or someone you know, to help us shape the future of First Baptist Church? We need passionate disciples of Jesus to serve as members of the Church Leadership Team and various Ministry Area Teams.
If you are interested, or know of members suitable to nominate, relevant details are available in the Lay Leadership and Nomination document as to the roles and responsibilities of the various service communities. Please fill out a nomination form by December 31, 2020.
If you have difficulties filling out the online form, please contact the church office at .