First News | November 18, 2020
WEEKLY REFLECTION
---
CONNECTION GROUP STORIES
East Van/Olympic Village Connection Group
Co-leaders: Nicha Kumkeaw, Tony Bosch, Edna Grenz
Our East Van/Olympic Village Connection Group began earlier this fall, with most of us not having known each other previously. Although we are meeting on Zoom I believe that we have made a good start at learning about each other by spending some time at the beginning of each session with some ice-breaker questions before delving into our Bible study and prayer. We are a group that is hoping to grow in our faith as well as in number. I look forward to the day when we will see each other in person in the context of FBC worship services and to celebrate that we know a few more people in the church family than we did before CoVid began.
---
East Van Connection Group
Co-leaders: Karmie Tsang, Mark Anderson
The East Van Connection Group was formed in the fall of 2019 of FBC members who didn't know each other previously. In the short span of a year, we have become faith-journey friends who meet twice a month to have thoughtful sermon discussions and supportive times of prayer. We have grown to 11 members, and are thankful for the Zoom platform to continue meeting together safely and conveniently, something we don't take for granted in these challenging times, especially for those with health or mobility issues. As you can see from the photo, a few of us got together, socially distancing and with face masks, to surprise/celebrate a special milestone with one of our members, Don Wilson, on his 80th birthday this summer.

---
Tuesday Men's Connection Group
Leader: Walt Polzen
The Tuesday Men's Group was established some years ago when the prayers of FBC's Women's Ministry were answered. At that time there was no 'formal' FBC Men's Ministry. The then Church Leadership Team approved the purchase of a 2 year men's program renamed "First Men", out of which evolved several small accountability groups, one of which is the still active Tuesday Men's Group for older men. While a closer to noon meaning today, the earlier days scheduled the meeting at 7:30 AM…before the guys went to work! Meeting venues have included Hobbit House, Duncan Hall and now 'Zoom'. The latter has been a challenge for some of the guys, but with the perseverance and patience of 'tecky' leaders like Ian and some of the guys wives, the group carries-on with some 14 (give or take) regular participants. While the group members have changed over time, with at least 6 having gone home to be with the Lord and others were added, the group thrives on the fellowship and sometimes challenging comradery wherein 'Iron Sharpens Iron'. Prayer support in support of each member is foremost as is practical 'hands-on' help, birthday and anniversary celebrations. While all of the men are not FBC participants, they are a family of 'Brothers-in-Christ' who seek to follow the Lord Jesus in more meaningful ways. I would suggest that the aging season' that most are in, has had something to do with sharpening the focus and meaning of each one's journey through the life God have ordained and had them participating in. Leading such an eclectic group of guys has both its challenges and blessings! The Spanish Banks memorial service held for Frank Edwards in the picture below was a 'blessing testament' as unbeknown to any of us we learned that the proximity of where we met was also the place where Frank was baptised in English Bay some years prior to his being sent to be among us at FBC.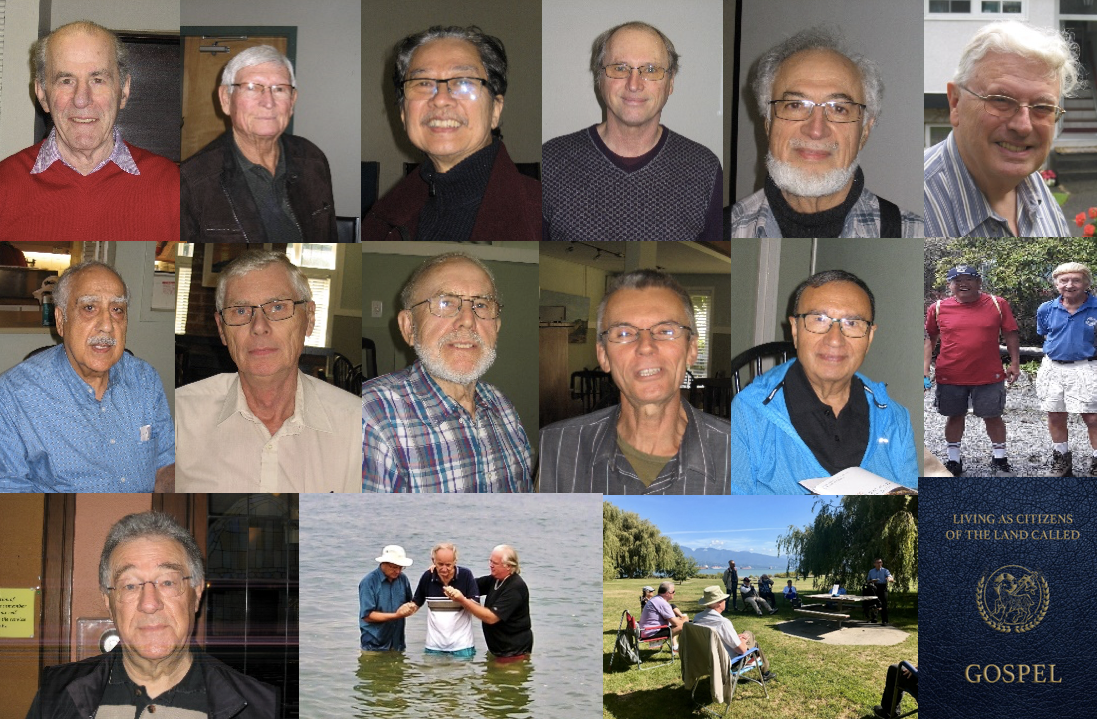 ---
TREASURER'S REPORT
Year-end donation deadlines:
If made in person, gifts must be dropped off in the mailbox beside the entrance at 969 Burrard St. and must be received by noon on Dec 31.

Cheques must be dated on or before Dec 31.

If cheques are mailed, envelopes must be post-marked on or before Dec 31. It would be appreciated if you could mail your gifts earlier in December.

For online gifts, only payments reported by your bank as occurring on or before midnight Dec 31 2020 will be recorded as 2020 gifts.
---
FALL CHURCH MEETING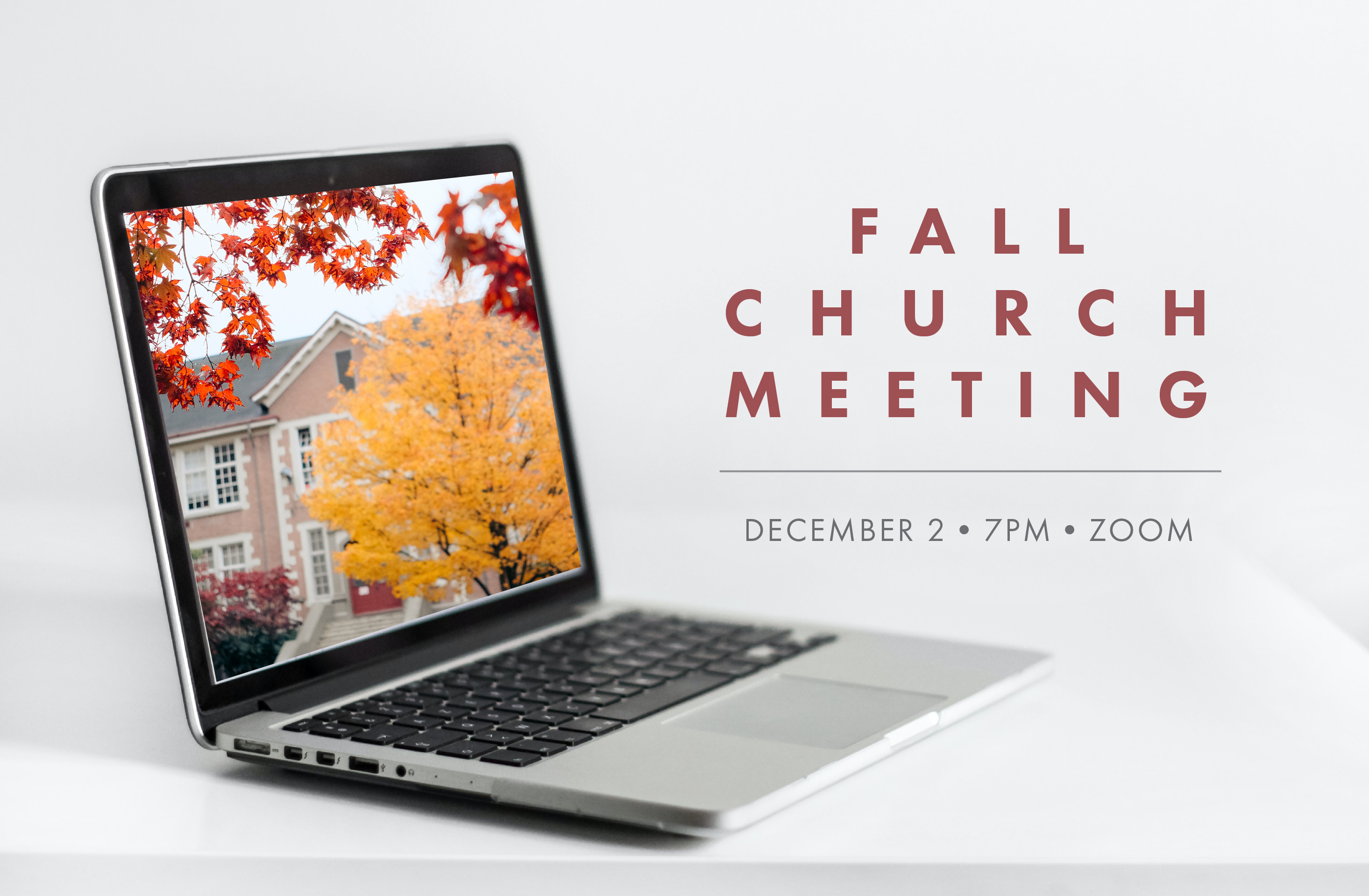 The Fall Church Meeting of the First Baptist Church of Vancouver will be held Wednesday, December 2, 2020 at 7 pm on Zoom!
It is another opportunity to pull up to your computer, laptop, tablet or phone (no driving involved! Pyjamas optional!) and greet one another! Everyone is invited. Members only will be able to vote.
Please RSVP here and the meeting link will be included in the confirmation email.
We will pray together, being grateful for all of God's blessings and ask for His sustaining hand upon us that we might be faithful to His calling to serve Him in all we do.
We will have an opportunity to consider:
The 2021 Budget

The Special Resolution regarding the HFTC Borrowing Agreement

An update from the HFTC Project (have you noticed the "hole" is being filled in?!)

A Q & A with David Nacho who will be joining us in January as our new Director of Street Ministries
Questions? I am sure you have them. Would you help us by emailing your questions ahead of time at ? Your questions will be forwarded to the appropriate person and will be FIRST in line to be answered when we have our discussion. I know you would rather just do it in the meeting, but seriously, it will be a whole lot easier for everyone, if you would submit your questions ahead of time. Please and Thank You!
Looking forward to seeing you! Remember, we do need quorum to be able to do our required business, so please mark your calendars and set aside December 2 at 7 pm.
Blessings!
Claudia Wakeman
Moderator
---
NACHO FAMILY'S HOUSING NEED
We will be welcoming our new Director of Street Ministries, David Nacho, his wife Suzannah and their three children in January. They are moving to Vancouver from Costa Rica and we would like to help them with their move. They are seeking affordable rental accommodation, maximum $2,400/month including utilities, perhaps in East Vancouver or Burnaby, beginning January 1st. Good proximity to transit will be important. The minimum requirement is 3 bedrooms and they have a small dog. If you are aware of any such accommodation, please contact Jan at .
If you are able to donate any of the following household items please contact Marjorie at .
twin bed and mattress

dressers

night/bedside tables

2 adult bicycles, 2 children's bicycles (ages 6 & 10)

bike helmets

basic tools

children's games, books, Lego, etc.