First News | March 17, 2021
CARE & PRAYER MINISTRY UPDATE
People will forget what you said, people will forget what you did,
but people will never forget how you made them feel.
~ Maya Angelou ~
For some reason, the above quote by the great poet, Maya Angelou has stuck with me. Once we've taken care of a person's immediate physical needs, how do we demonstrate care so that they feel loved? How do we care for others so that they feel a sense of hope? And how do we care for others so that they feel the peaceful assuring presence of God even when their world has turned upside down?
One of the primary things we want to do through the Caring Ministry at FBC is to equip you to be a good and effective caregiver to your network of friends, family, and neighbours. To that end, we offer a number of opportunities to learn and grow in this area. Over the past few months, we held zoom seminars on Journeying through Infertility and Miscarriage and another one called, Primer on Memory Loss and Dementia. On Sat Mar 27th, we will be holding a seminar on Single Again – When My Spouse passes away. We'll think about the grief process, hear stories from some who have walked this path and learn how to care for those who have lost a spouse. As well, we also held a number of in-person classes in Pinder Hall – End of Life Care and Care Friends. Due to the move, I will be rescheduling the Sanctuary Course – Understanding Mental Health which was originally planned for April.
On the fourth Sunday of every month, we hold a church wide zoom prayer time, from 2:00 – 3:30 pm. Come and join us for the next one on Sun Mar 28th. As well, we release a weekly prayer guide for our church members, our church, our city, nation, and the world. If you like to receive that, you can send an email to .
John Tsang
Minister of Congregational Care
---
HOLY WEEK SERVICES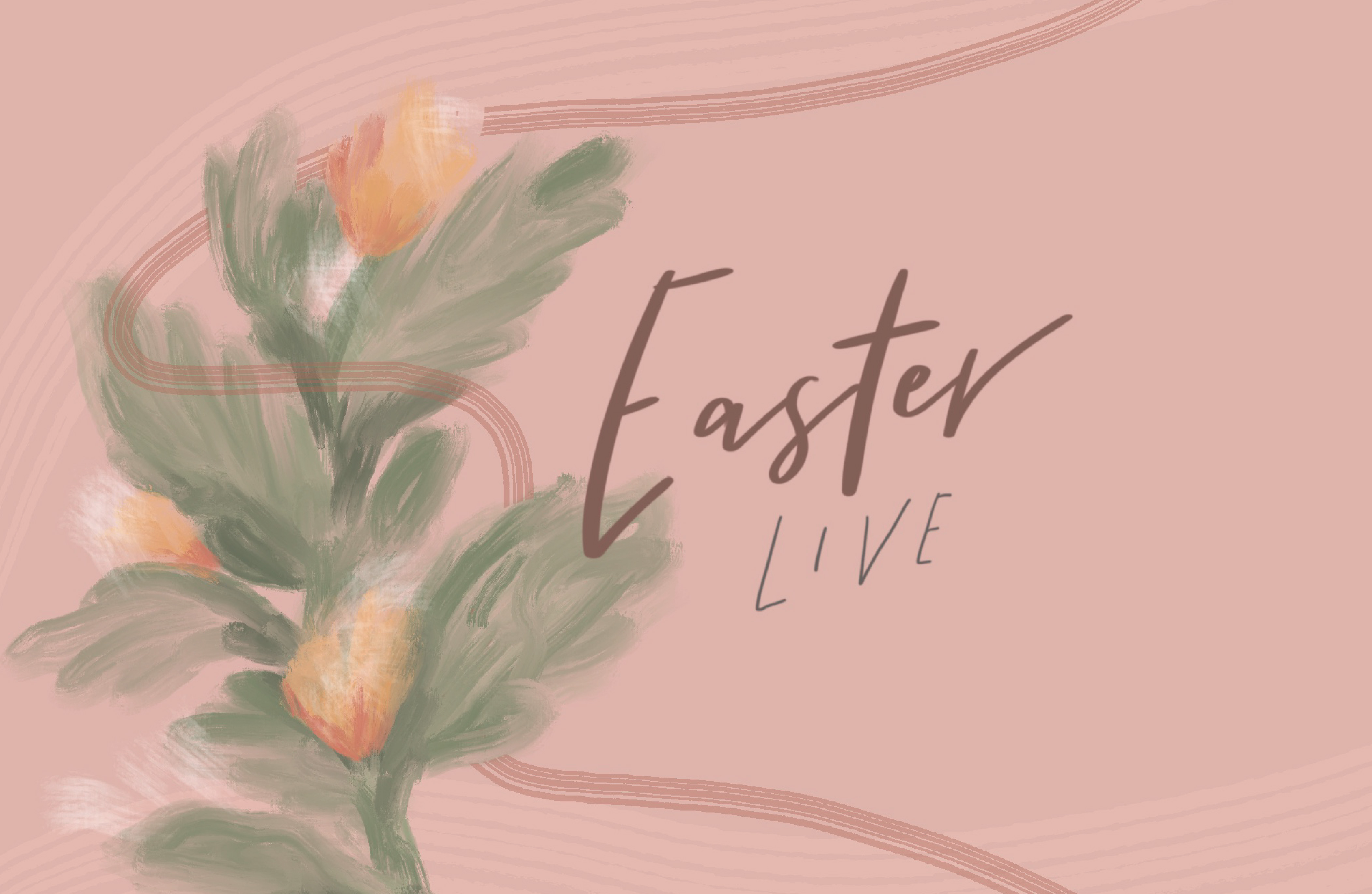 Palm Sunday
March 28, 9am | First Worship online service video will be available on our website.
Good Friday
April 2, 9am | First Worship online service video will be available on our website.
Easter Live!
April 4, 10am | Live service on Zoom
Join us for a live service on Zoom as we celebrate Christ's resurrection! This is our first live Zoom service and we are so excited to be worshipping together with everyone! Sign up here and you will receive the Zoom link in your confirmation email. Just click on the link and join us on Easter Sunday, 10am!
EASTER MEMORIAL FLOWERS
On Easter Sunday, we will have a display of flowers to reaffirm our resurrection hope for friends and family. The flowers will remind us that death does not have the final word.
If you would like to request a flower in memory of a loved one, you may use the form on myFBC by March 28. Since we are not gathering in-person, we will send out an e-book with the name dedications via the Sunday First Worship email.
EASTER SPECIAL OFFERING
Each year, during Christmas, Easter, and Thanksgiving, FBC collects a special offering that is used to support various causes and organizations. This Easter, the special offering will go towards supporting Strathcona Vineyard Church (Downtown Eastside) and Aboriginal Mother's Centre Society.
There are two ways to give. You can give online by clicking here. Please make sure that you select "Easter Special Offering" under the Fund category. You can also give by mailing in a cheque. Please indicate that it is towards the "Easter Special Offering" on the memo section of the cheque.
Designated Gifts: It is FBC's policy that designated gifts will be used solely for the stipulated purpose of the designated fund. However, when the purpose or project has been completed, or the special restricted fund has been closed, or the purpose of the special restricted fund cannot be completed as originally planned, the remaining capital will be distributed at the discretion of the CLT.