FIRST NEWS | JUNE 24, 2020
WEEKLY REFLECTION
Click the video below to watch this week's reflection by Anthony Brown.
Links mentioned in Anthony's reflection:
---
SUMMER AT FIRST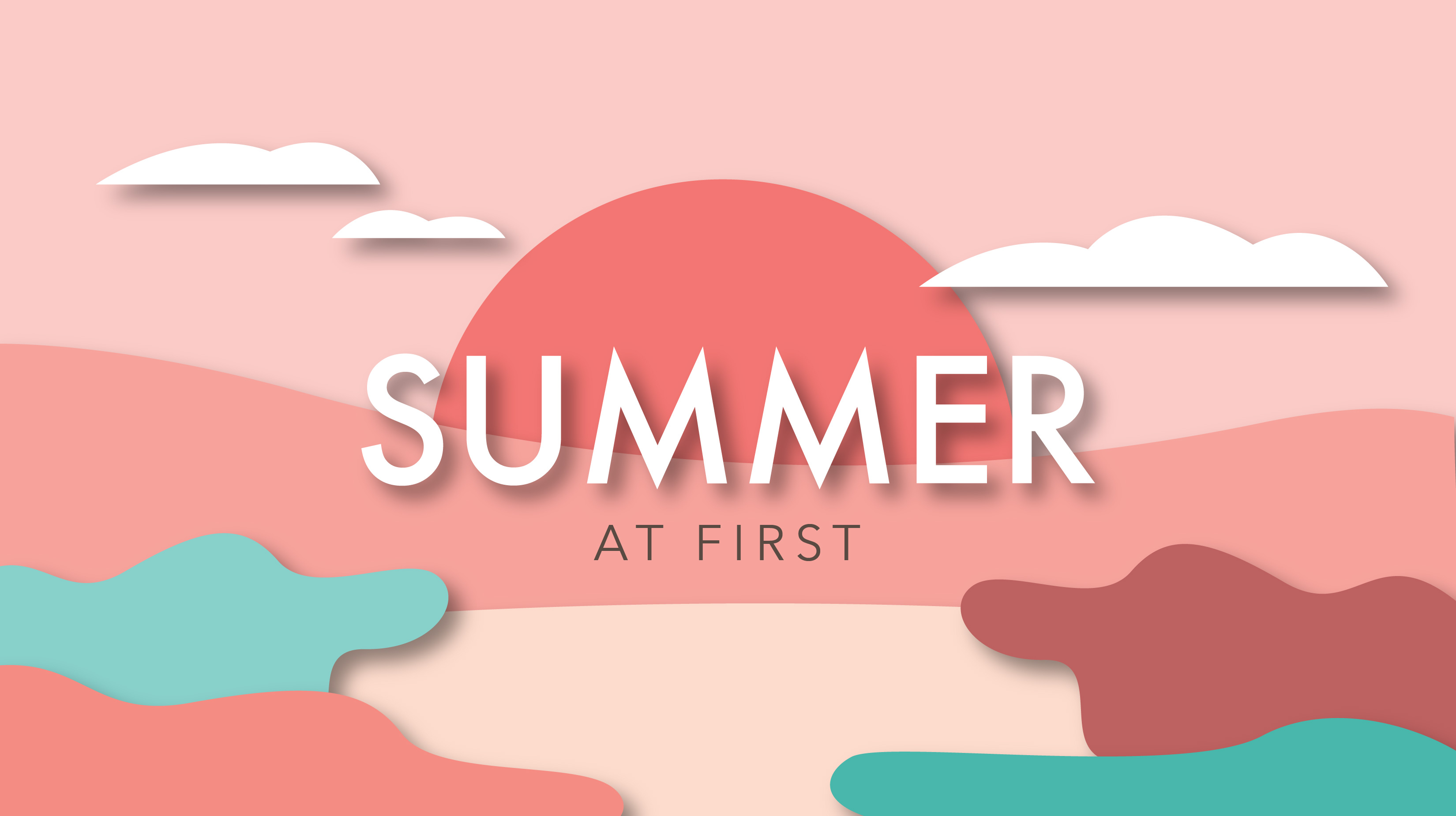 During this summer, there are a number of ways we can grow together as a community.
There will be opportunities to connect with others by areas. As of late, we have organized several outdoor, in-person gatherings such as the North Shore afternoon tea at John Lawson Park and the upcoming Richmond picnic gathering at Burkeville Park. We also have the Cambie (and Company) Coffee Conversation via Zoom as well as the weekly East Vancouver sermon discussion groups via Zoom. Fellowship opportunities such as these are being organized for the summer.
Joining a Connection Group is another vital way to grow with others. A good number of our Connection Groups will continue to meet throughout the summer. New groups are birthed as well. Some Connection Groups have taken up the option of meeting outdoors.
In addition, there are a number of growth and care classes that are planned. On July 11th, we are hosting a Zoom session on Options in Senior Living with Jamey McDonald. On July 20th and 27th, we are facilitating growth classes that revolve around the study of scripture using the Inductive Bible Study method and the process of writing study questions for small groups.
It is a packed summer for our New Generations. We will have our youth hangout at Sunset Beach every other Tuesday, preteens hangout at Sunset Beach every other Tuesday starting July 7th, Grade 1&2 hangout on Wednesdays starting July 8th, and Grade 3&4 hangout on Thursdays starting July 9th. There is a VBS planned for August 10th to the 14th. Our hope is to host a Kickers Camp on August 17th to the 21st, provided that our safety plan is approved. Our young adults have a range of fellowship opportunities (e.g., cycling around Steveston, hiking at Deep Cove, stand up paddling) as well.
Our Internationals community will continue to meet on a weekly basis—twice monthly via Zoom and twice in-person outside.
In terms of the reopening process, we are constantly discerning on how we can do so in a manner that ultimately pleases our Lord. We are deeply mindful of our need to love our neighbours. Starting this past Monday, we reopened the church office for our church staff only. Starting on July 20th, we are planning to open our church office to our congregants by appointment only. Around late summer, if the number and rate of transmission remain low, we are hoping to reopen our church building with a number of weekly prayer meetings.
We are praying for you. We are praying that you will be further rooted in Jesus Christ.
With hope,
Justin Kim
Executive Minister
---
COMMUNITY EVENTS
Guest Preacher: Larry Schram
CBWC B.C. Yukon Regional Minister
Sunday, June 28
Message: Jesus Knows
Text: Mark 14:12-26
---
Richmond Picnic Gathering
Sat, June 27 | 11am-1pm | Burkeville Park (1060 Catalina Cr.)
We are hosting a gathering as an opportunity for us to connect with each other and catch up in a safe environment. Bring your own food, we are going to encourage no food sharing outside your family circle. Please drop by and stay for 20-40 mins, (research indicates that the longer you spend together, the higher the possibility of transmission). Please rsvp John Tsang at if you are planning to attend.
---
Options in Senior Living
Sat, July 11 | 9am | Speaker: Jamey MacDonald
If you or your family members are considering options for Senior Living, this will be very helpful for you to navigate the different questions such as: levels of assistance, public vs. private, and the financial side of the decision. It is so important to think ahead as sometimes the home that you would like to live in has a waitlist. Your speaker and presenter will be Jamey MacDonald. Jamey serves as the CEO of Beulah Gardens. Jamey will walk you through some of the factors and considerations and have a Q&A time. This is not primarily a workshop on Beulah Gardens but Jamey is obviously equipped to answer questions about that particular option.
To register, please send an email to .
---
FAMILY NEWS
Jeff Morrison, (husband of Donna) passed away on Tuesday, June 23. Although not a believer for the majority of his life, Jeff was always supportive of Donna's involvement in the church. Two days before he passed, with the prayers of many, and by Donna's gentle guidance, Jeff happily received God's gift of salvation through Jesus. Pray for Donna and the extended family during this time of loss but thank the Lord for the joy of knowing that Jeff has come home spiritually.