First News | June 2, 2021
FAMILY UPDATE
Greetings to you all!
On behalf of the CLT, I wanted to give you an update on how Anthony is doing.
You'll be pleased to hear that his blood pressure is regulating, and his other health issues have lessened as well. Both he and Helen are very grateful for your ongoing prayers and are very aware that God has had them firmly in His hand.
Anthony has been on medical leave as his doctors determine the next steps for his full recovery. He has several upcoming medical appointments that could help in that regard. When it is the right time, we will be working with Anthony to determine the "when" and the "how" of his return to work. As you well know, our deepest concern is for him to have a full recovery.
So please continue to pray for Anthony and Helen as they travel this uncharted path.
While Anthony is away from the "office", the Pastoral Team are diligently and carefully picking up the details and anticipating and implementing the plans for the summer and fall, particularly concerning our displacement and our hopeful return to in-person services in the next few months. I know they would be grateful for your prayers. It certainly has been an unprecedented time!!
God is with us! He has shown His grace and love in countless ways to us as a church and us individually. We are a blessed people! And we are thankful.
May you know His grace and love every day!
Blessings,
Claudia Wakeman
Moderator
---
ANNUAL GENERAL MEETING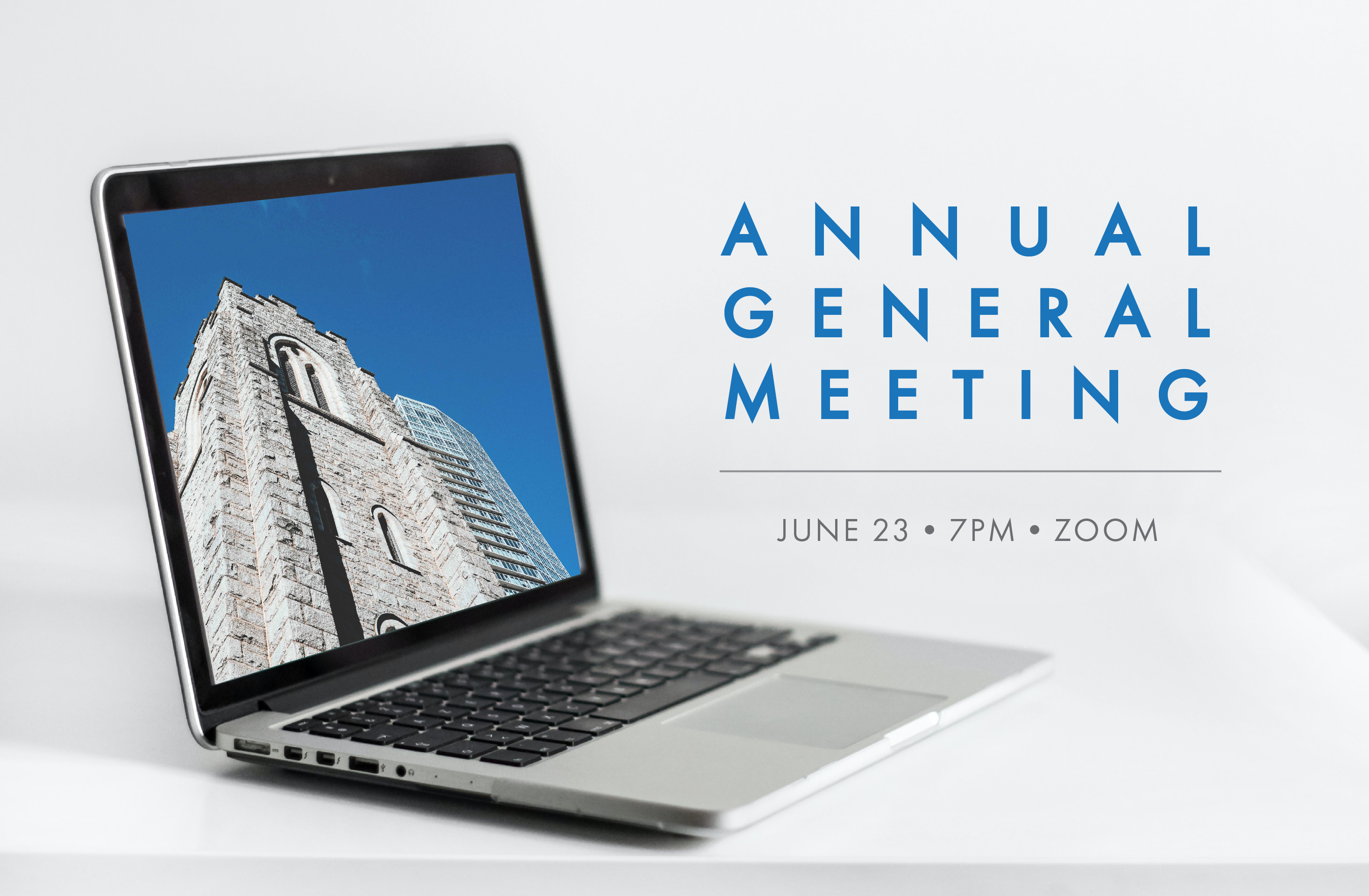 Greetings to you all,
Our Annual General Meeting will be June 23. We'll have another opportunity to gather on Zoom to celebrate God's goodness to us.
We have much to celebrate! This year we began with a surplus financially, we have successfully packed up and moved offices and we have officially entered into our "Displacement". We have new spaces to call "home". We are delighted that once in-person services can resume, we will be able to meet at St. Andrew's Wesley Church across the street! And have you noticed how our new rental building as well as the tower, are going up and up! We will also be welcoming the Ewerts to our church family. Ben, our new Minister of Worship will be speaking at our AGM.
So put June 23rd, 7 pm on your calendar and plan to attend. More information will be forthcoming. Looking forward to seeing you!
Claudia Wakeman
Moderator
Document for review: The 2020 Annual Report, comprised of the 2020 In-Review (from the Winter Church Meeting) and the 2020 Financial Statements.
---
CARE SEMINAR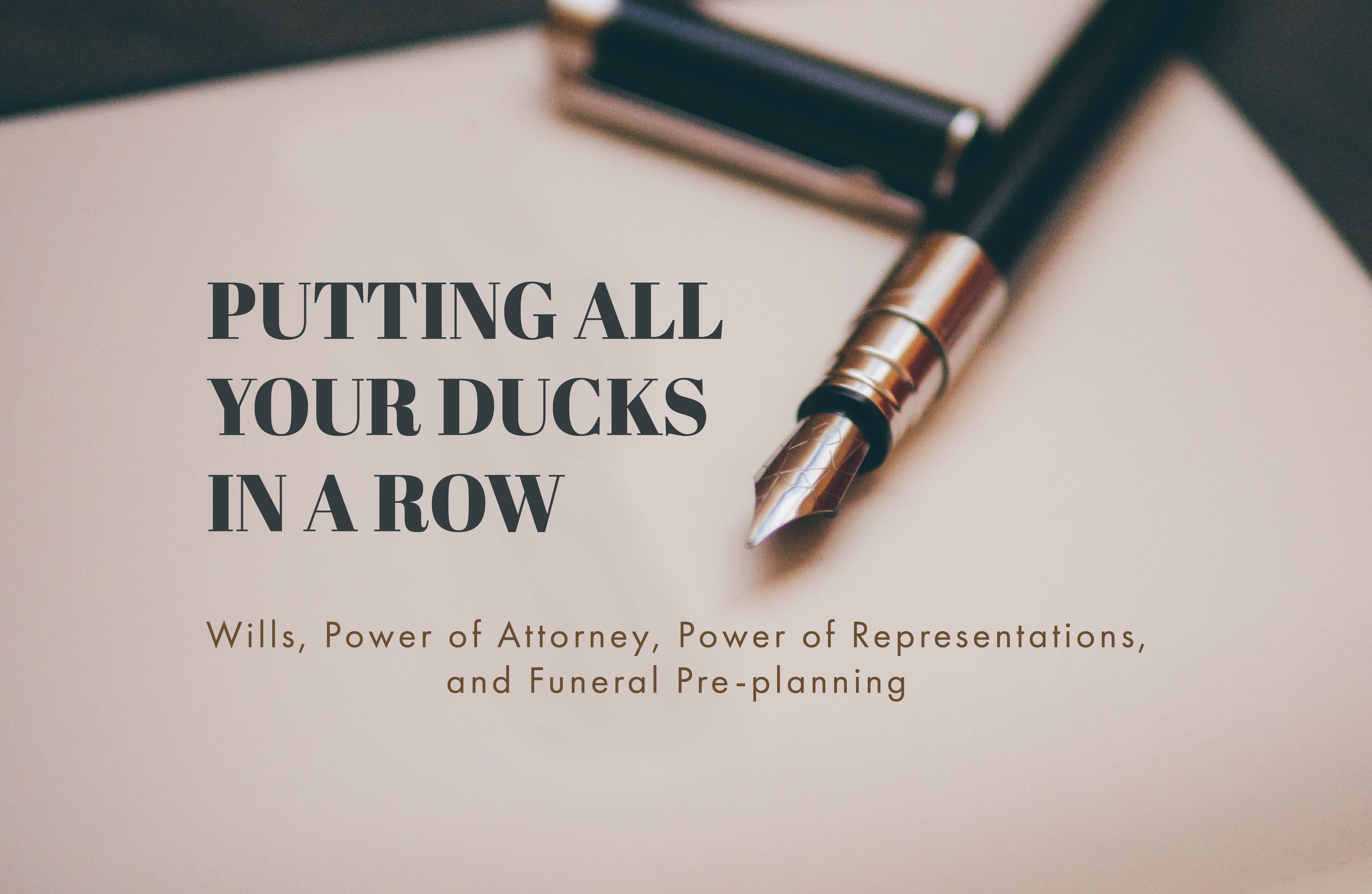 Sat, June 19 | 9:30-11am | Zoom
One of the best ways that you can care for your family is to 'put all your ducks in a row' when it comes to things like wills, power of attorney, power of representation (health care directives), and funeral pre-planning. In this seminar, we will talk about why this is important, offer some pointers as to how to start, introduce the concept of funeral pre-planning, and answer your questions. We are delighted to have Joyce Ling (member of FBC, family, wills, and estate lawyer) presenting the legal portions of the seminar. Pastor John will facilitate and discuss funeral pre-planning.
To register, please click here.