FIRST NEWS | JUNE 17 , 2020
PASTORAL REFLECTION
Click the video below to watch this week's pastoral reflection by John Tsang.
---
CELEBRATING OUR GRADUATES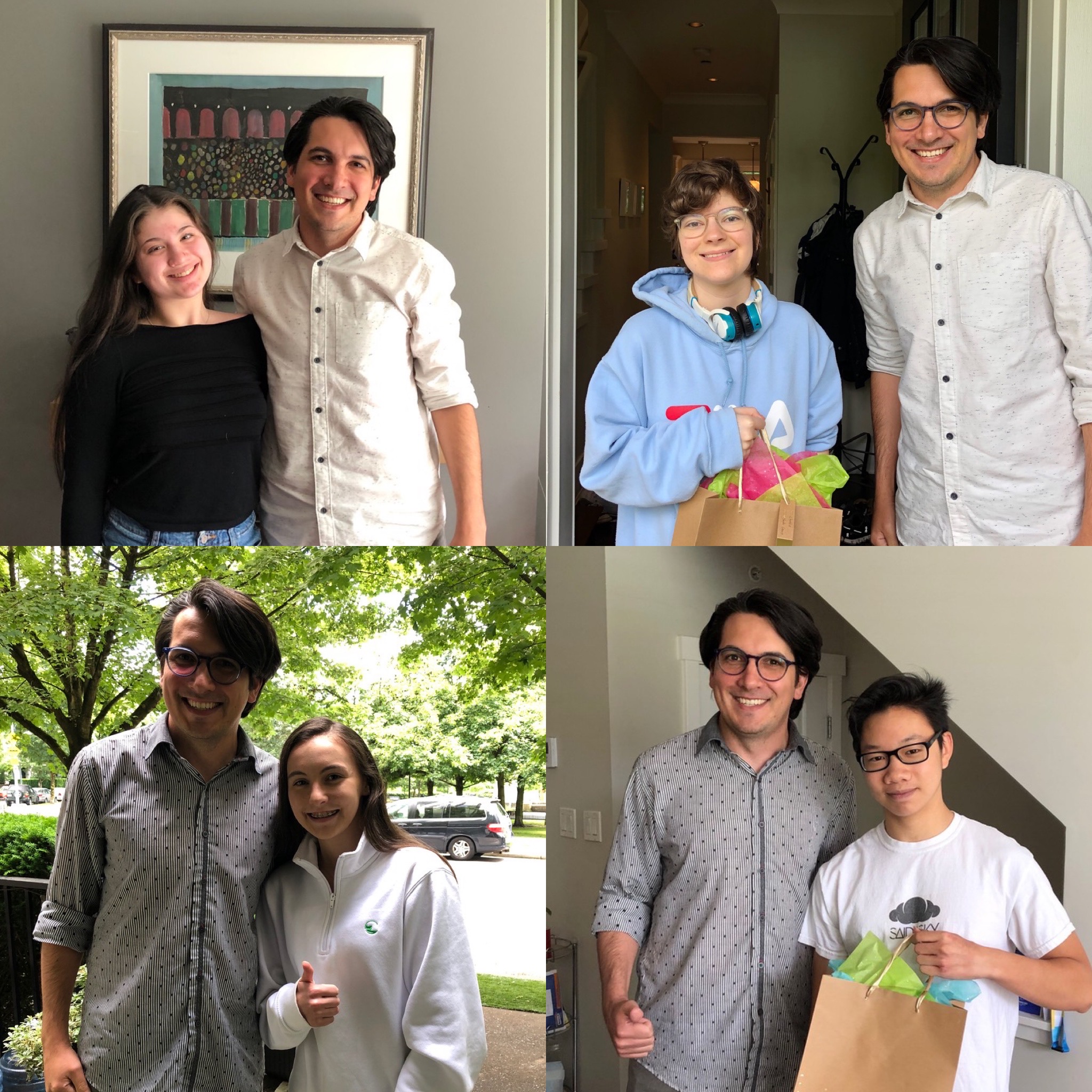 These past few weeks have been a special season for some of our youth. Ally Reddekopp, Charlie Bystrom, Maya Schiller, and Noah Tsang graduated high school! We rejoice with them and their families for what they have accomplished. We praise God for the many ways that all of them have blessed our youth group and our church! We all know that school plays a very important role in their lives. And so, we want to celebrate this milestone.
To FBC community:
I encourage you to keep our graduates in your prayers for the next few months. Let us bless them, trusting that the Holy Spirit will continue to work in them.
To our Graduates:
If you are already set on what you are going to do, may you know that God is with you. If you need time to think about what you are going to do, remember that God is gracious and will guide you as you discern.
Remember that, in the end, your choices, university programs, and profession do not define who you are, but Christ is the one who tells you who you are!
I would like to close by praying the words of the Apostle Paul to the Philippians:
"Every time you cross my mind, I break out in exclamations of thanks to God. Each exclamation is a trigger to prayer. I find myself praying for you with a glad heart. I am so pleased that you have continued on in this with us, believing and proclaiming God's Message, from the day you heard it right up to the present. There has never been the slightest doubt in my mind that the God who started this great work in you would keep at it and bring it to a flourishing finish on the very day Christ Jesus appears." - Philippians 1:3-6 (The Message)
In Christ, our hope!
Filipe Balieiro
Director of Youth Ministry
---
FAMILY NEWS
We are delighted with Joseph Lee and Zilla Fu who were married on Tuesday, June 16th, 2020. May the Lord richly bless the newlywed couple!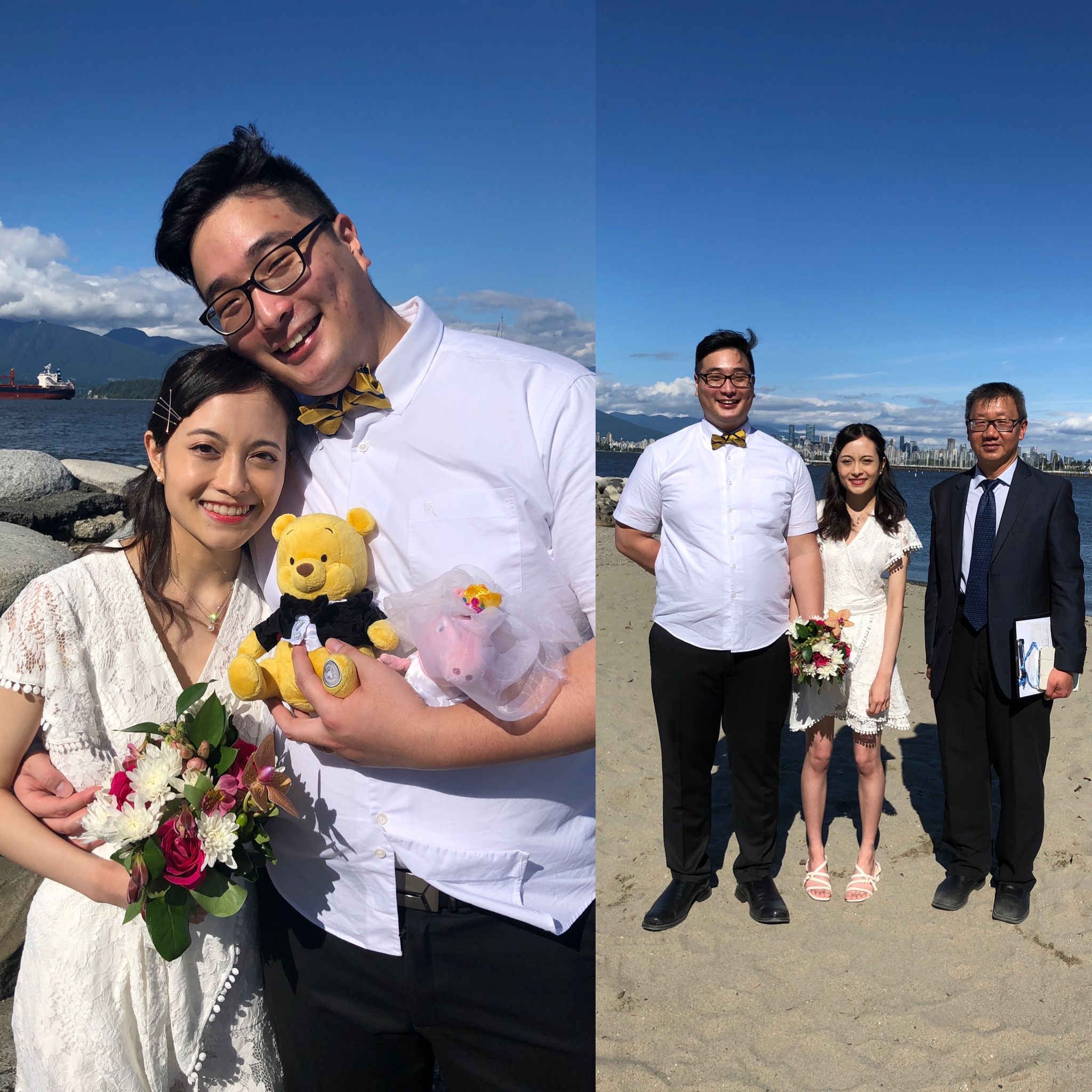 ---
Two beloved former FBC members of FBC passed into God's presence recently:
Walter Quiroga, on June 3, 2020. Walter was predeceased by his wife of 60 years, Jane, in 2015

Graham Hunt, on June 14, 2020. Please pray for Graham's wife Shirley and their family as they miss their husband, father and grandfather.
---
COMMUNITY EVENTS
Options in Senior Living
Sat, June 20 | 9:30-11am
We will be hosting a zoom session on the topic of Options in Senior Living. If you or your family members are considering options for Senior Living, this will be very helpful for you to navigate the different questions such as: levels of assistance, public vs. private, and the financial side of the decision. It is so important to think ahead as sometimes the home that you would like to live in has a waitlist.
Our speaker and presenter will be Jamey MacDonald. Jamey serves as the CEO of Beulah Gardens and has recently made FBC his home church community. Jamey comes from a long history of pastoral work, denominational leadership and now serves at Beulah Gardens. Jamey will walk you through some of the factors and considerations and have a Q&A time. This is not primarily a workshop on Beulah Gardens but Jamey is obviously equipped to answer questions about that particular option.
To register, please send an email to .
---
Richmond Picnic Gathering
Sat, June 27 | 11am-1pm | Burkeville Park (1060 Catalina Cr.)
We are hosting a gathering for the members, adherents, and friends in the Richmond neighbourhood on Saturday 27th from 11am-1pm. It is simply an opportunity for us to connect with each other and catch up in a safe environment. We will be holding it at Burkeville Park on beautiful Sea Island, it is a quieter area but a hidden gem of Richmond! Bring your own food, we are going to encourage no food sharing outside your family circle. Please drop by and stay for 20-40 mins, (research indicates that the longer you spend together, the higher the possibility of transmission). To get an idea of numbers and to manage the possibility of large numbers, can you please rsvp John Tsang at if you are planning to attend. We really hope to see many of you.