FIRST NEWS | JUNE 10, 2020
PASTORAL REFLECTION
Click the video below to watch this week's pastoral reflection by Rebecca Thornber. *Happy Birthday, Rebecca!
---
AN ANNOUNCEMENT FROM BOB SWANN
Click the video below to watch an announcement from Bob Swann.
---
CAMBIE & COMPANY COFFEE CONVERSATION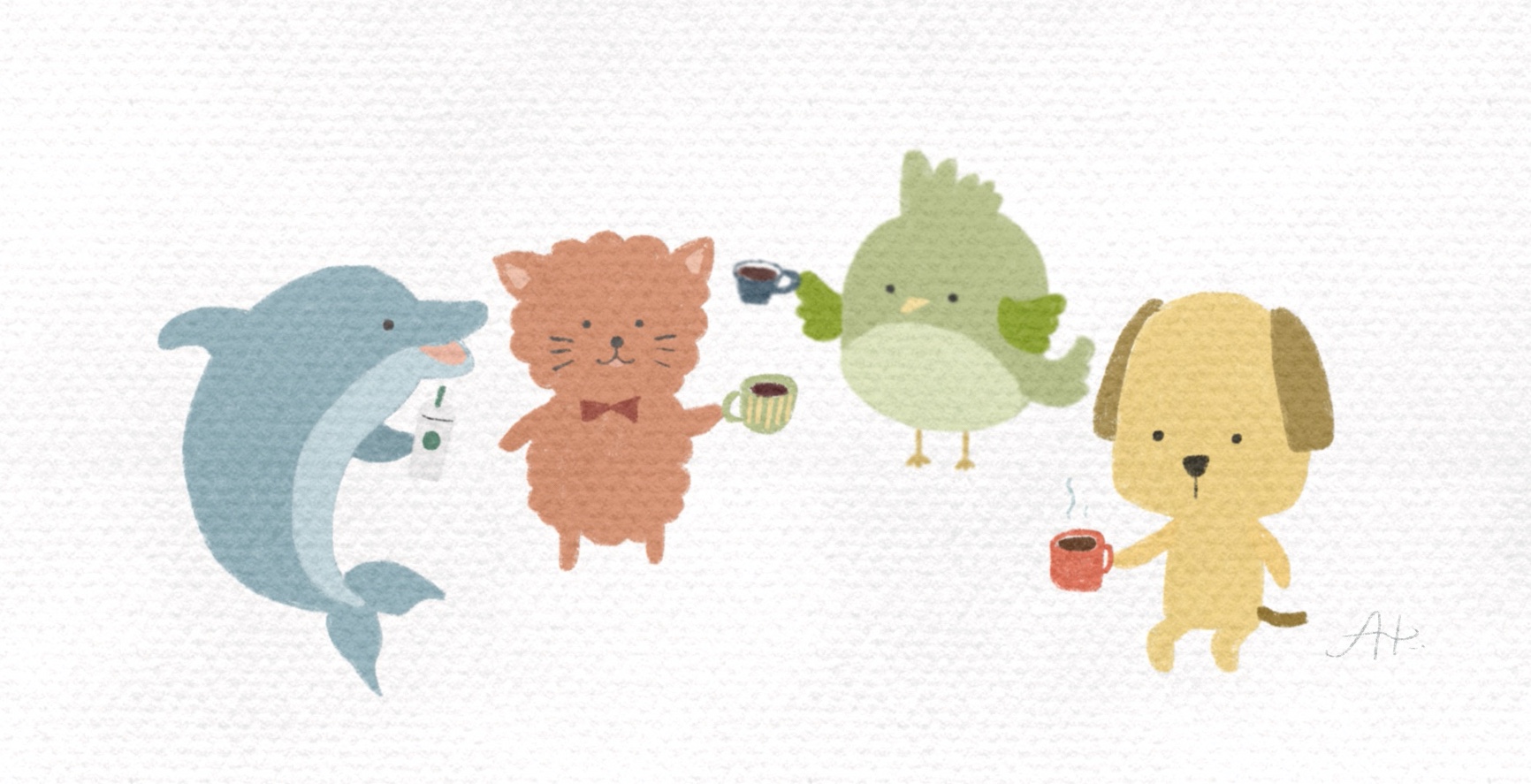 If you were an animal, what animal would your personality be?
This past Sunday, the Cambie area hosted its first "Cambie & Company Coffee Conversation"(CCCC?) online, via Zoom. It was a wonderful time to get to know our FBC local neighbourhood, as in response to the above ice-breaker, a whole menagerie of dogs, birds, fluffy cats—and even a dolphin—emerged from the dark isolation of quarantine into the warm luminescence that is being known!
It has been my prayer for some time that a sense of neighbourhood affinity would develop within the different geographical pockets of FBC family. Living now as quarantined diasporas, anticipating future building displacement, and honouring our historical heart-for-the-city, I am convinced this is one of the key ways we must follow the Spirit's leading: cultivating a rapport for fellow FBCers who live closer than you'd expect! In Cambie, then, we look to host future coffee gatherings, begin a WhatsApp chat, launch new sermon-discussion Zoom groups, and gather in-person for socially distanced bike rides, etc.—all that we might cultivate local community, camaraderie, kinship.
Affinity: an attractive force generating relationships. May that force be the Holy Spirit
…and coffee. (Who knew so many animal species drink coffee?!?)
Stuart Campbell
Connection Group Coordinator
---
ANNOUNCEMENTS

Options in Senior Living
Sat, June 20 | 9:30-11am
We will be hosting a zoom session on the topic of Options in Senior Living. If you or your family members are considering options for Senior Living, this will be very helpful for you to navigate the different questions such as: levels of assistance, public vs. private, and the financial side of the decision. It is so important to think ahead as sometimes the home that you would like to live in has a waitlist.
Our speaker and presenter will be Jamey MacDonald. Jamey serves as the CEO of Beulah Gardens and has recently made FBC his home church community. Jamey comes from a long history of pastoral work, denominational leadership and now serves at Beulah Gardens. Jamey will walk you through some of the factors and considerations and have a Q&A time. This is not primarily a workshop on Beulah Gardens but Jamey is obviously equipped to answer questions about that particular option.
To register, please send an email to .
Learn New Testament Greek!
Wondering how to productively spend all that quarantine time this summer? Well, you might never again have such a ripe opportunity to learn New Testament Greek! Stuart Campbell is soon beginning rounds teaching summer Greek with Regent College--but this time fully online! Just remember what ol' Martin Luther said: "If we neglect the biblical languages, the gospel will perish." Check out Regent College summer course offerings HERE.