First News | January 27, 2021
GETTING TO KNOW DAVID NACHO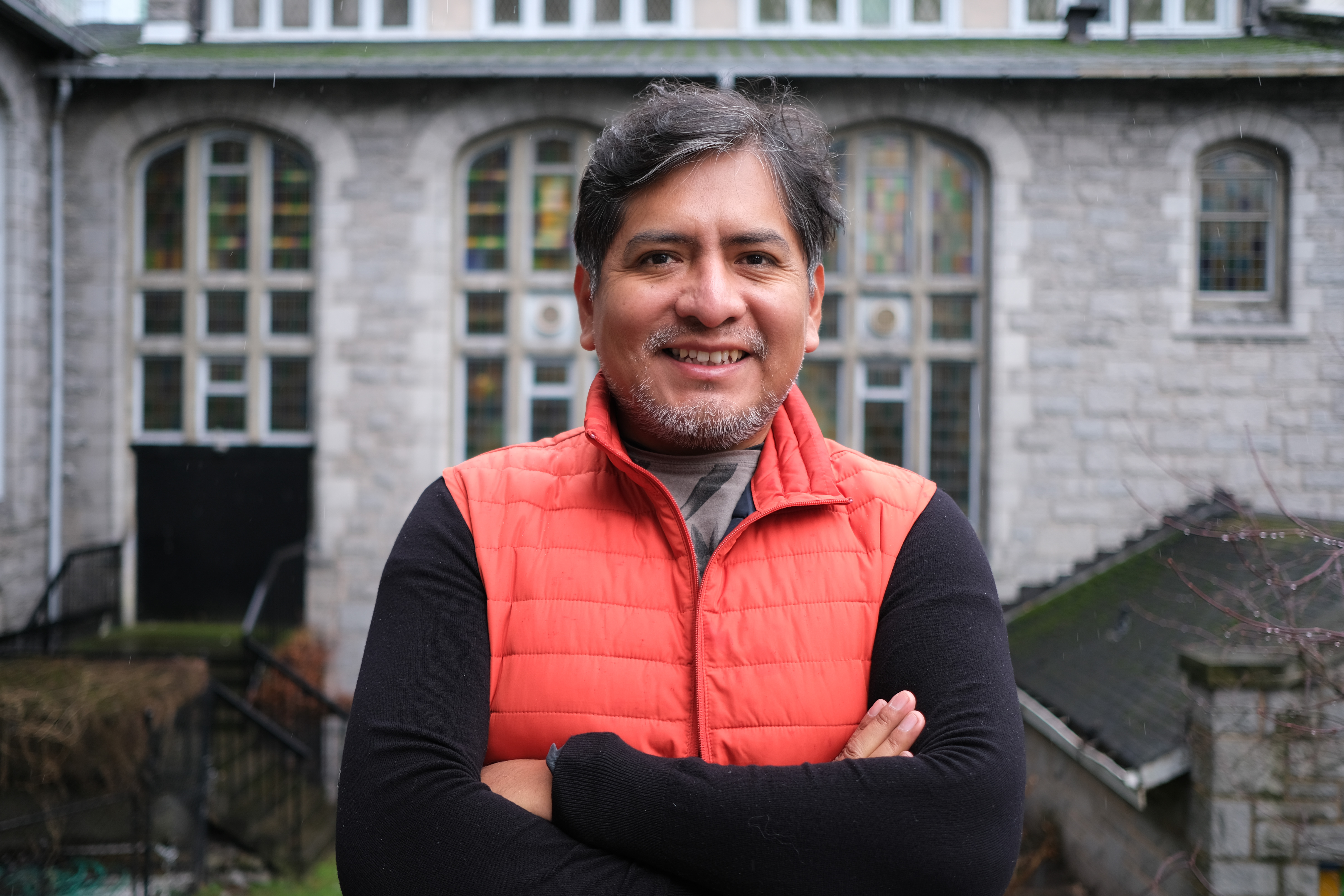 What is your role on staff at First Baptist Church?
I am the new Director of Street Ministries.
What excites you about this work?
So many things! The sincere commitment of the volunteers that have served in this ministry over the years, the challenge of figuring out and discerning how to be fully present in the downtown even if don't have a building (we always say that the church is not the building, right? This is our chance to live that out!); and the possibility of partnering with other churches/ministries/agencies/individuals/businesses to plant Kingdom seeds in our city.
Tell us about your family
Suzannah and I have been married for almost 15 years (our anniversary is in March). We raising two girls and a boy who are very distinct from each other: One loves art, another one loves science and yet another one loves sports.
What three words best describe you?
I've been told I am thoughtful, that I have a dry humour, and that I am a good listener.
What in your life brings you the most joy?
Seeing people find meaning to Scripture and to life
What is your favourite movie?
The Martian
What sort of music do you enjoy listening to?
Cuban AfroJazz, Bolivian folk music, Classical, and The Beatles
How can we pray for you?
There is a big learning curve ahead of me, and a considerable transition to life in Canada for my family. Pray for good friends at school for our children.
---
COMMUNITY STORIES
JULIE THOMPSON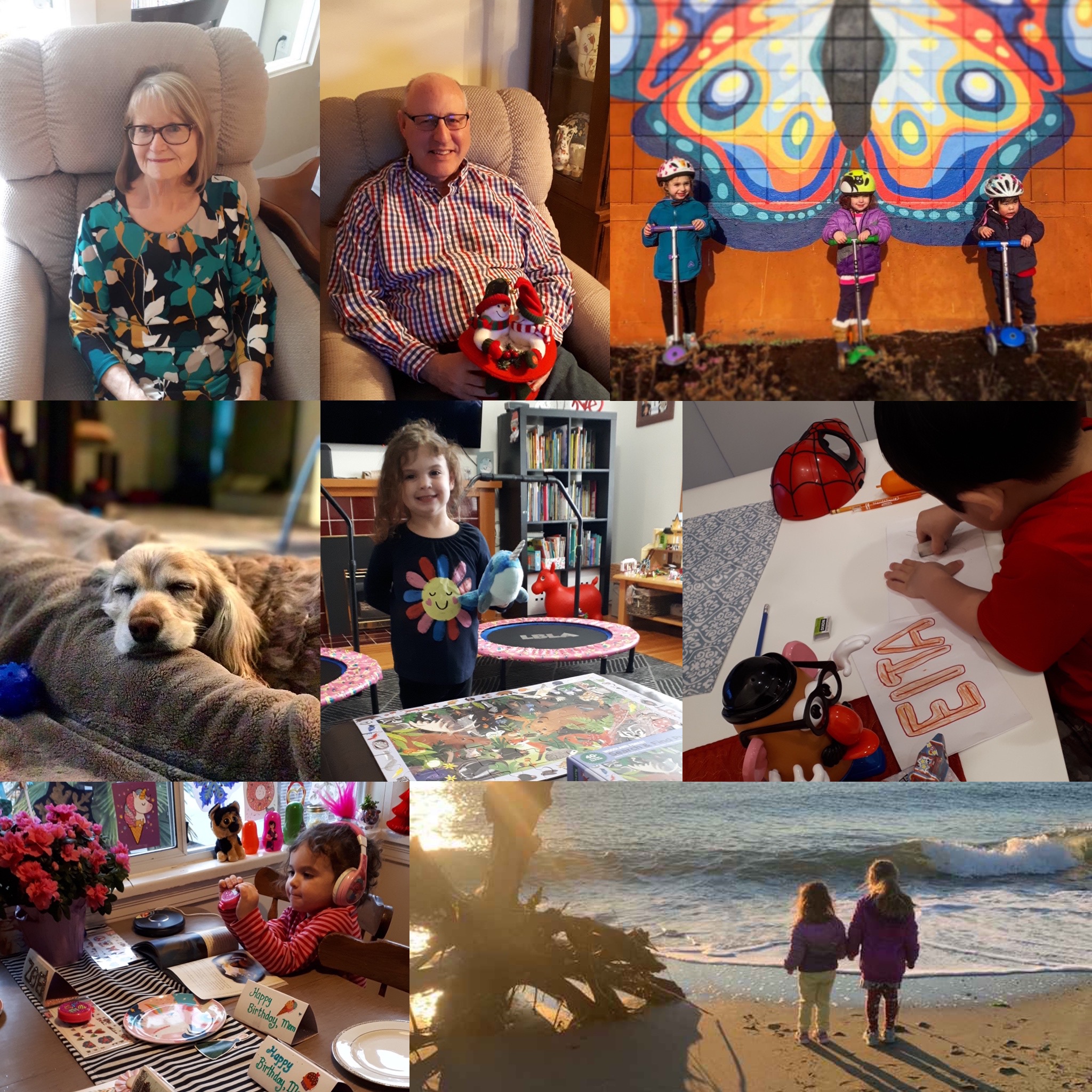 The last few months have been a time for contemplation and celebration in our family "bubble"! Barry has been able to rest and read. (Even the 706 pages of Obama's memoir, A Promised Land) I have been taking care of our grandchildren: Eita (age 3), Molly (age 4) and Zoe (age 6) while their Mom is teaching Grade 3 in North Vancouver. My New Year's resolution is to cultivate an "attitude of gratitude" for all God has given us! So here are a few things I am thankful for:
Good health and vaccines coming soon! (I will be 70 in June)

Time to watch little changes as the grandchildren grow...(Zoe lost both her front teeth last week!)

Season of doing crafts and decorations for the Christmas tree while singing carols and listening to Evie Loewen's harp music!

Helping Eita learn to read his name and build with blocks while watching "Paw Patrol"

Playing games, creating with lego and doing jigsaw puzzles

Reading books and stories with Zoe and Molly

Taking nature walks to feed the winter birds with Jasmine (Eita's dog) who loves tummy rubs, treats and hugs!

Celebrating 3 birthdays in 3 weeks. Our son, Chris turned 43,

Barry turned 64! and our daughter, Kelly turned 40! (where has the time gone?)

Taking little trips to the West Van beach and breathing in the salt air and sunshine in December!

Knowing that God is with us, watching over us..."Emmanuel"!

Especially thankful for the wonderful promises in God's Word! I have had to cling to many of them over this past year!
"But God is faithful to all His promises and loving to all he has made!" Psalm 145:13b
"The Lord is faithful to all his promises and loving toward all he has made."
---
DANIEL SURYA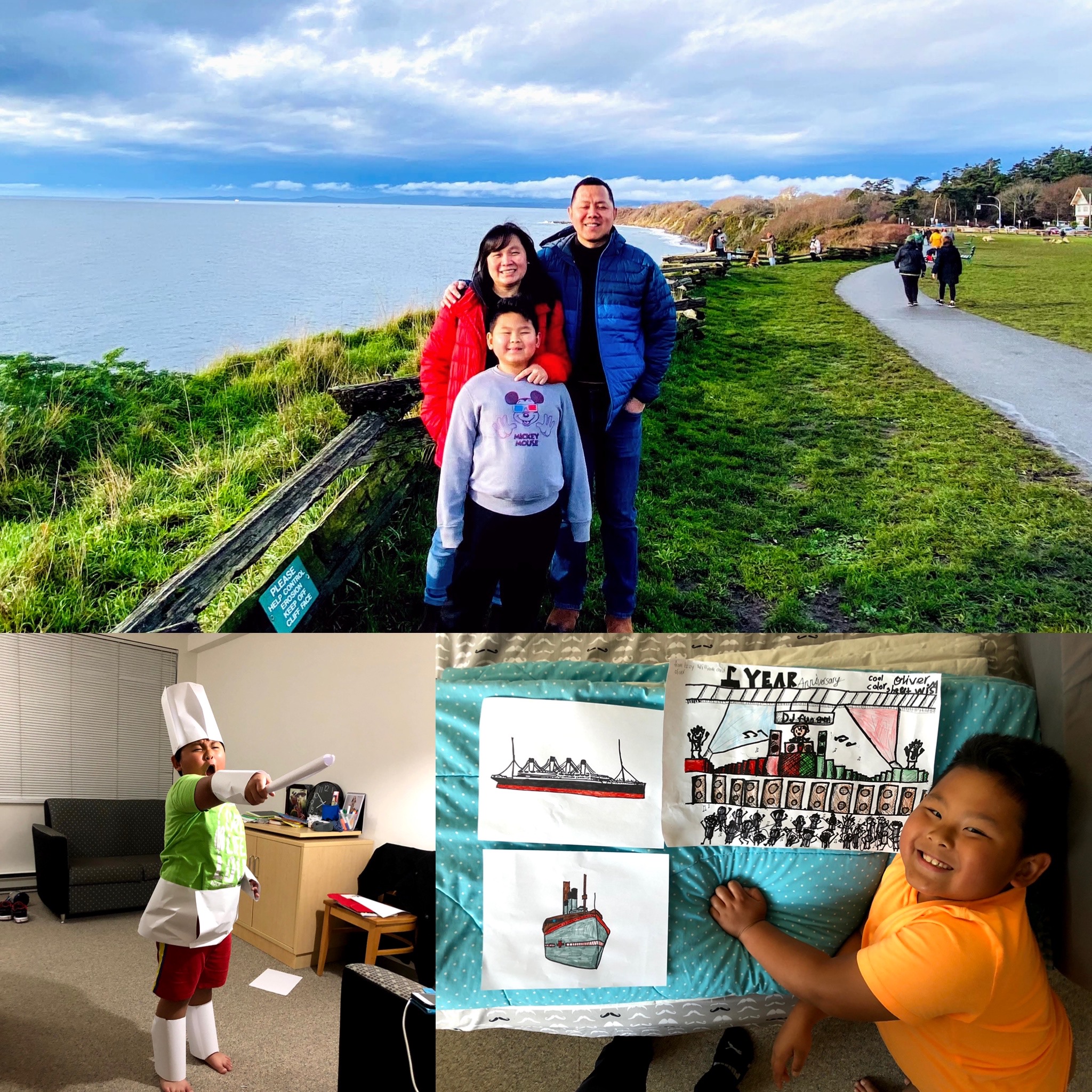 Just like everyone else, we too had to stay at home at the beginning of lockdown in March, 2020. We had no idea at that time how long this will last. However, without fully realizing it, we started to form a beautiful habit in the evening just before we go to bed: we count our blessings! As we started that habit and continue to do that until now, we started to realize how uncountable God's blessings for us actually are. Some of those blessings are:
We have now become more mindful and/or intentional in recognizing God's blessings, His goodness, and His kindness (e.g. good health, quality time with each other, surprise gifts/cards from some elderly members at First, and the opportunity to get to know some of the elderly in UBC, West Point Grey and Kits areas) and be quick to say THANK YOU for that!

"Count Our Blessings" time every night has formed us with a proper sensitivity towards others' needs as well. I remembered when Fall arrived we realized that we experienced some Covid-related gain in our weight *smile* thus, we had some clothes that didn't fit us anymore. So we collected those clothes and gave them to others in need. The joy on their faces when they received our gifts warm our hearts.

The times we mostly spent at home have helped us to manifest hobbies; Ben with his drawing skills, Selly with her cooking skills, and me with my writing skills.
As newcomers to Canada, we thought 2020 would be the year we got everything we wanted, now we know 2020 was the year we appreciated everything we have.
So, will you, too, count your blessings? You might be surprised!