FIRST NEWS | APRIL 29, 2020
PASTORAL REFLECTION
Click the video below to watch this week's pastoral reflection "Contemplative Prayer" by Filipe Balieiro.
---
COMMUNITY STORY
Shelter Update
The Covid-19 chaos has changed our Shelter operations. We are no longer having guests sleep overnight in our Shelter. Our setup, and the fact that we have only one bathroom in the gym, makes spacing and safety almost impossible.
We are now having 8 to 10 volunteers come in every Tuesday night to help package the food that the cooks have prepared. The meals include a main course with rice or potato, cooked vegetables, raw carrots, small tomatoes, fruit and cookies. We try to maintain proper distancing and we now have enough masks for all involved. We purchase appropriate food trays and serve the clients at the door on Burrard Street. The people are also served drinks of milk and juice.
We are serving between 130-200 people each Tuesday night and they express their deep gratitude that we have kept up serving the meals. I thank God for the cooks and the volunteers who have been so faithful in making this happen. We would all appreciate your prayers for health and safety as we serve those in need on our streets.
With thankfulness and gratitude for all your support,
Bob Swann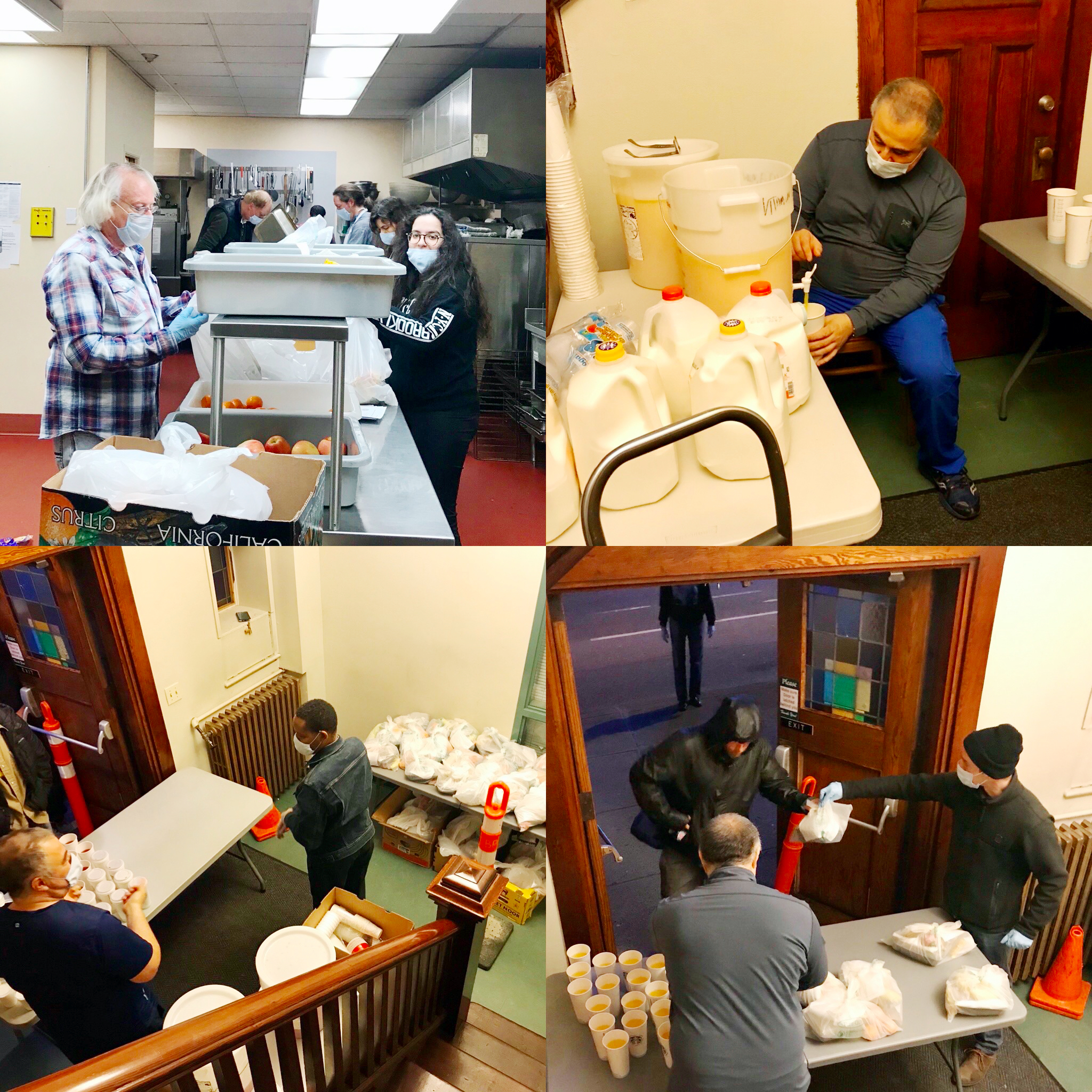 ---
LORD'S SUPPER PREPARATION

We, as a church, will continue to partake in the Lord's Supper on the first Sunday of every month. Each Lord's Supper will be administered by a pastor as part of our First Worship. We encourage you to prepare the elements prior to the service. If bread and/or grape products are unavailable, you may use other food and drink.
Our very first one via First Worship will be on May 3rd (this Sunday).
---
RESOURCES
Check out the "Ways to Help" section on our website home page to learn more about the ways you can be involved.
Click here for a list of government aids and benefits available for individuals due to the coronavirus pandemic. (Updated on April 29, 2020)
Click here for a list of communication apps for group video calls and messaging.