Community Carol Sing 2019
With the absence of a Worship Minister this Advent season, Anthony and Justin made the mistake of combining the forces of the Klassens and the Findlays to produce this year's Community Carol Sing. "You can keep it simple," they said. "There is no Worship Minister; you are only volunteering. No need to change it up and make things too difficult". Together, Courtney and Robin Klassen, and Kurtis and Katie Findlay set to work on a program that would stun, confuse, and ultimately push the audience out of their comfort zone. They crammed as many terrible jokes, awkward video clips, ugly Christmas suits, and even a song that forced people to jump up and down, into a manic hour-long singsong fest. Despite all of this, many compliments were handed out by exuberant audience members, declaring their love of the evening and how much fun was had by all.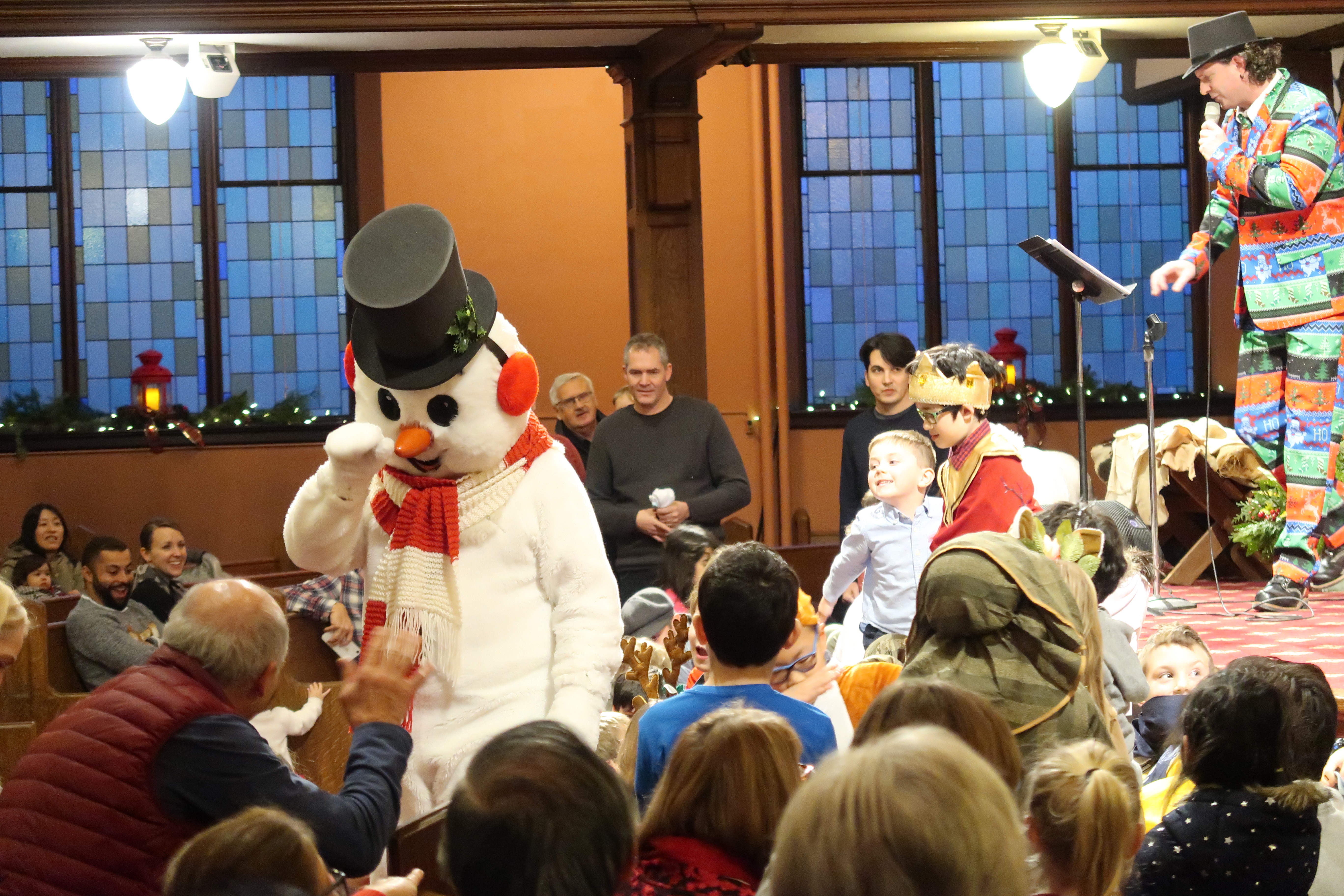 Amidst all of the irreverence, there were a few moments that stood out above the chaff. The live nativity featured many of our church children and was set to the backdrop of our beautiful sanctuary with a full audience belting out Joy to the World louder than the organ could play. An appearance by Frosty the Snowman brought smiles to the faces of everyone, even causing some kids to break out in a modern dance routine named after a practice in dental hygiene. There was also Daniel's touching story that reminded us that Christmas is full of surprises, the greatest of which is the coming of our Lord made flesh.
All joking aside, this really was a special time for the four of us. We tried things we weren't sure would work and retooled some of the long-standing Carol Sing traditions. It was really fulfilling to see our hard work pay off in the way the audience was fully participating in the evening. Looking out from behind the drums at all of the faces singing so abundantly, I saw so many people that I had never seen before. This was truly a community event in which folks from all over came into our building to have a good time. The message behind Christmas wasn't buried by snowmen and reindeer, and we hope that it lets people know that we Christians aren't the stuffy, uptight people that can be portrayed in media. It is for this reason that the Community Carol Sing is one of our most important annual events.
Thank you to all of you who helped out in front of and behind the scenes, to everyone who came out and sang, and for all of you who voted for Olaf in the Great Snowman Debate of 2019.
Kurtis Findlay