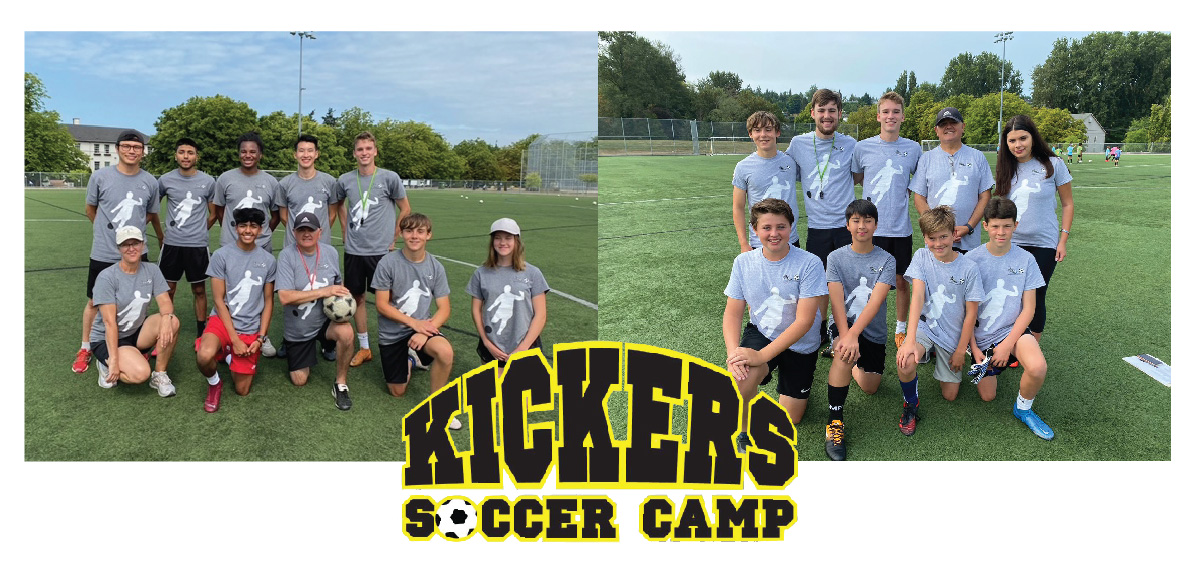 Dear friends,
It was a joy serving again with Kickers Soccer Camp, especially this year.
My family has experienced such a difficult time with Covid in the previous months, and we felt even more assured that this is the time to keep serving by offering to the world what we have been given for His glory.
Children are facing great challenges due to the global situation, and we need to continue this ministry for them more than ever. I recently read some very alarming stats in which kids describe themselves as depressed or sad (11%), stressed or overwhelmed (10%), mad or frustrated (7%), and scared or worried (6%).[1] These children are facing unprecedented times!
I am thankful that even during the pandemic we were able to offer the soccer camp for one-week last year, and two weeks this year. We know that the Lord knows each one of the children that attended by name and has placed us in a unique place in time and history so we can show God's care and love right there on the soccer field. I agree with Kirk when he states, "There can be no authentic evangelism apart from a living testimony to the transforming power of the Gospel in action."[2]
On the other hand, we were also blessed to see many children who have attended year after year sharing their stories, laughing, playing, and having fun learning soccer skills and sportsmanship. It is important to note that most of these children are from the community.
It was such a joy serving with a coaching team of young people who grew up as campers. Many thanks to Sam Ross, Luke Hardie, Jonas Kuban, Jonathan Lim, Federico and Malena Hacker, Christian and Alex Kisun, Josh and Benjamin Tak, Carter Douglas, Dublin Bailey. They demonstrated great care for the children, leadership skills, and teamwork. Also thank you to Holly Rail, Bridget MacRitchie, and William Reddekopp for volunteering. Likewise, thanks to Joseph and Shufen from the office for their excellent support.
"Since I was little, I enjoyed coming to Kickers both for the soccer and for the community. Now that I am older, I have had the chance to become a coach and a member of the Kickers team. Jose is a very good leader who brings out the best in all the other coaches. He is loved by campers and coaches alike and as a bonus he makes very good chorizo! I've really enjoyed working at Kickers and being able to watch the kids have an incredible time at an incredible camp." Jonas Kuban
Thank you, First Baptist Church, for your prayers, support, and for the opportunity to serve together for such a time as this.
Jose Figueroa
Kickers Director
_____________________________
[1] Stats from www.kidscreen.com
[2] Andrew Kirk. What is Mission? Theological Explorations (Minneapolis, MN: Augsburg Fortress, 2000): 672, Kindle.