REOPENING PLAN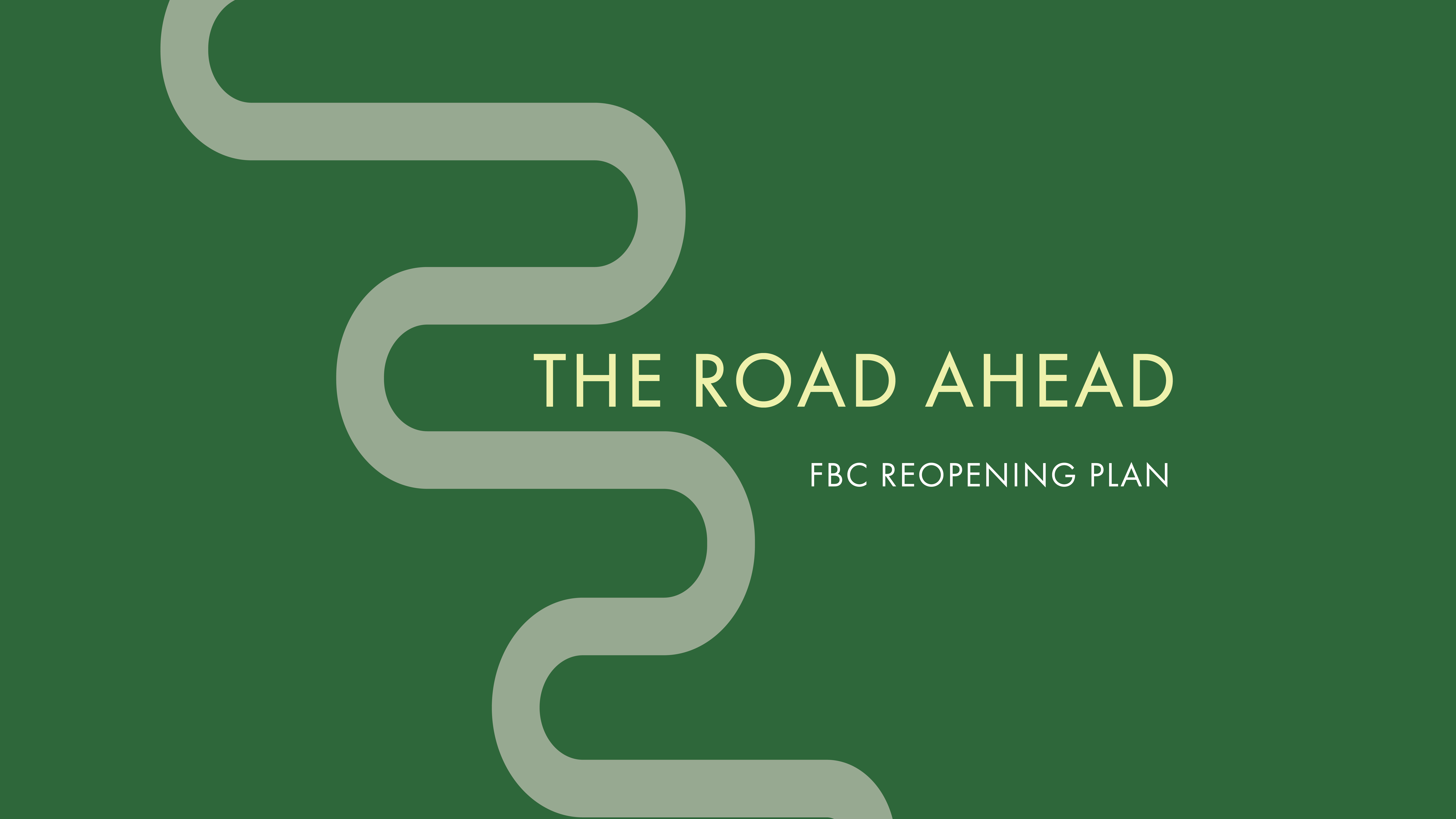 Dear friends,
Last week, our hearts were heavy, remembering the 215 Indigenous children who never had a chance to get back home. We grieved. We cried. We prayed. We were reminded that, as followers of Jesus Christ, we must commit ourselves to the work of reconciliation—which is at the very heart of the Gospel.
This week, our hearts broke once again at the news of the deadly hit and run in London, Ontario. A Canadian family was targeted because of their Muslim faith. Four family members were killed, Madiha Salman 44; her husband, Salman Afzaal, 46; their 15-year-old daughter, Yumna Afzaal; and Afzaal's 74-year-old mother, whose name has not yet been released. Their 9-year-old son, Fayez Afzaal, remains hospitalized with serious injuries. We grieve with the loved ones of the Afzaal family. We encourage you to keep Fayez in your prayers.
As I grieved and reflected, I was reminded of an excerpt from John Stott's book, The Cross of Christ, which brings to focus the integral relationship between the community of the cross and justice.
"Christians cannot regard with equanimity the injustice which spoil God's world and demean his creatures. Injustice must bring pain to the God whose justice flared brightly at the cross; it should bring pain to God's people too. Contemporary injustices take many forms. They are international (the invasion and annexation of foreign territory), political (the subjugation of minorities), legal (the punishment of untried and unsentenced citizens), racial (the humiliating discrimination against people on the ground of race or colour), economic (the toleration of gross North-South inequality and the traumas of poverty and unemployment), sexual (the oppression of women), educational (the denial of equal opportunity for all) or religious (the failure to take the gospel to the nations). Love and justice combine to oppose all these situations. If we love people, we shall be concerned to secure their basic rights as human beings, which is also the concern of justice. The community of the cross, which has truly absorbed the message of the cross, will always be motivated to action by the demands of justice and love."
As a community of the cross, my hope and prayer is that we will be drawn closer and closer to Jesus, who is reconciling all things to Himself, by making peace through his blood, shed on the cross (Colossians 1:20). And, as we are drawn closer and closer to Jesus, I believe we will become more and more aware of how He is at work—bringing renewal in the most seemingly hopeless places. And in becoming more and more aware, may the Holy Spirit soften our hearts to the things that break the heart of God and empower us to join Jesus in His work of renewal.
As promised last week, along with this letter, I'm attached a more in-depth explanation of what to expect for the upcoming in-person worship services.
Please continue to pray for Anthony's recovery. Also, please keep our staff team in your prayers. They are faithfully and diligently at work for us and with us.
Peace to you,
Justin Kim
Executive Minister
WHAT TO EXPECT
Starting June 20th, we will reopen our in-person worship services. We will begin with one in June. Two in July. Four in August.
We will be meeting on Sundays from 3:30 pm to 4:30 pm at the Coastal Church Commercial Campus which is located at 1645 N Grandview Highway. Limited parking is available in the church lot. Street parking is also available.
Until we get to Step 4 of the BC's Restart Plan, our primary means of worship will be through our First Worship recording and our monthly live online services due to the restrictions of the religious gatherings variance. This means that our in-person worship services will be for the recording of the following week's services. In other words, those who attend the June 20th in-person worship service will be part of the First Worship recording that will go out to the wider congregation on June 27th.
While the order of worship will mirror our First Worship recording, our in-person worship services will include "pauses" that are part of the recording process. We trust that all attendees will show grace. Perhaps, in those moments, some of us will be led to pray for all who will be taking part the following week! Perhaps, some of us will come to a greater sense of appreciation for our video production team. The gift of these in-person worship services will be an opportunity to be reminded of what we are missing deeply and what we will experience more fully when we get to Step 4.
Please check below for the registration process, safety guidelines and protocols, and other pertinent details. Also, please note that plans can change depending on the variables that dictate the rollout of the BC's Restart Plan.
REGISTRATION & GUIDELINES
Registration is required for those who plan to attend our in-person worship services.
To register for the June 20th, please click here.
Due to the requirements around physical spacing, we have a maximum capacity of 25 registered attendees per service. We would like to encourage you to register latest by Thu, June 17, 12pm and if the maximum capacity has been reached, we will notify you by email and place you on a waitlist.
Once you register, you will receive an email closer to the service date regarding the health assessment form, check-in process, safety guidelines and protocols, and other building access and usage-related details.
If you have any questions, please contact our church office at .
---
STAFF UPDATE
Since June 1st of last year, Kira Fondse has served as our Interim Worship Coordinator. She has done so faithfully, diligently, and skillfully. On July 8th, Kira will transition out of her role. Despite the challenges of the pandemic, she demonstrated exceptional leadership and deep care. Please be sure to let her know that she is appreciated and loved.
Starting June 21st, Ben Ewert will begin as our Minister of Worship. Please keep Ben, Krista, Jakob, Ella, and Audrey in your prayers as they settle in as host community members of Kinbrace.
Soniya Mathew will complete her time with us at the end of August. For the past eight years, Soniya has been an indispensable member of our Support Team. As our Operations Manager, she provided the leadership that we needed to prepare for our displacement. Week in and week out, she served the Lord by humbly doing all that needed to be done to help us grow and thrive as a church. We are deeply grateful for her. We encourage you to keep her in your prayers as she begins the Professional Development Program at Simon Fraser University this Fall.
As part of our Pastoral Team, Joseph Leong will assume the role of Director of Operations. He will support our Executive Minister by providing operational leadership in implementing the vision and goals of FBC. As Director of Operations, Joseph will form and develop teams to ensure that the operational systems, policies, procedures, and objectives foster a healthy organizational culture that reflects the core values of FBC.
---
ANNUAL GENERAL MEETING
You are warmly invited to attend our 2021 Annual General Meeting on June 23 at 7pm on Zoom.
Since this is an AGM, we require a higher quorum than a normal general meeting, so we ask members to attend if they can. Everyone is welcome to attend, but only members may vote at the meeting.
Please follow this link to register and you will receive a Zoom link in the confirmation email.
Items on the agenda include:
Shelter Ministry Update by David Nacho

Treasurer's Report & Approval of Financial Statements

Nominating Committee Report

A word from our new Minister of Worship, Ben Ewert

Church update by Justin Kim
Please review the 2020 Annual Report, comprised of the 2020 In Review and the Financial Statements here. 2021 Winter Business Meeting minutes, 2018 & 2019 Revised Financial Statements are also available on myFBC in the Entire Church Group under 'Files'.
We look forward to seeing you!
---
STREET MINISTRIES REQUEST
We need 4 bakers to bake cookies for a take-out meal on June 22. Please contact David at if you would be able to help!