CONNECTION GROUP STORIES
We are one of three connection groups meeting on the North Shore at the present time. The North Shore Bible Study has been around for a long time formed originally in the mid 1970's, still have members attending from the original group. We are a group of 13 at the moment, meeting usually every two weeks for fellowship, prayer and bible study. Prayer is a big part of our agenda, maintaining a prayer & praise list of special needs of the group, beyond that to concerns for family & friends, the wider needs of the church family, ministers and ministries as well as several organizations and missionaries beyond our church.
We are very thankful for Zoom, it has worked very well for us once everyone got comfortable with the technical issues. During this past season we invited several guests to visit with us to share their ministry and to get to know them better. Guests included were Abe Han, Anthony Brown, Rebecca Thornber, David Nacho and upcoming, Ricky Lee from Promise Vancouver.
Through the summer months last year, because of Covid-19, we met in a park on numerous occasions, it was great to get together and look forward to perhaps doing the same thing this summer, if permitted.
Blessings
Barbara & Bryan Reid
---
Our women's group started around four years ago from a desperate need to learn from God's Word and the healing that it brings. The ladies in our group are spread out throughout Vancouver, Richmond, Burnaby, and Surrey. We don't all go to FBC, and we even had a lady from Saskatchewan who joined us recently. We meet on a bi-weekly basis. It has been wonderful to grow in the knowledge of our Living God through His Word and to pray together. We love that we can be honest and open with one another. It has led to some powerful times of prayer. Before the pandemic, we enjoyed few social gatherings, and we hope to do that again one day!
In March 2020, before everything had shut down, we had started the Sanctuary Course. It was the perfect study for the beginning of the pandemic. We ended up meeting every week to either go over the materials or pray together during that anxious time. It was such a lifesaver to be able to vulnerably share and pray together as we entered a strange world. We were doubly reminded to place our trust and hope in our Living God, our strength and refuge. We love our group. We hope you have or will find a group of friends you can walk and grow with!
Anna Kim
We would love to help you find or start a Connection Group! Your first step will be to contact Rebecca. We will do our best to assist you.
---
FBC FAREWELL TOUR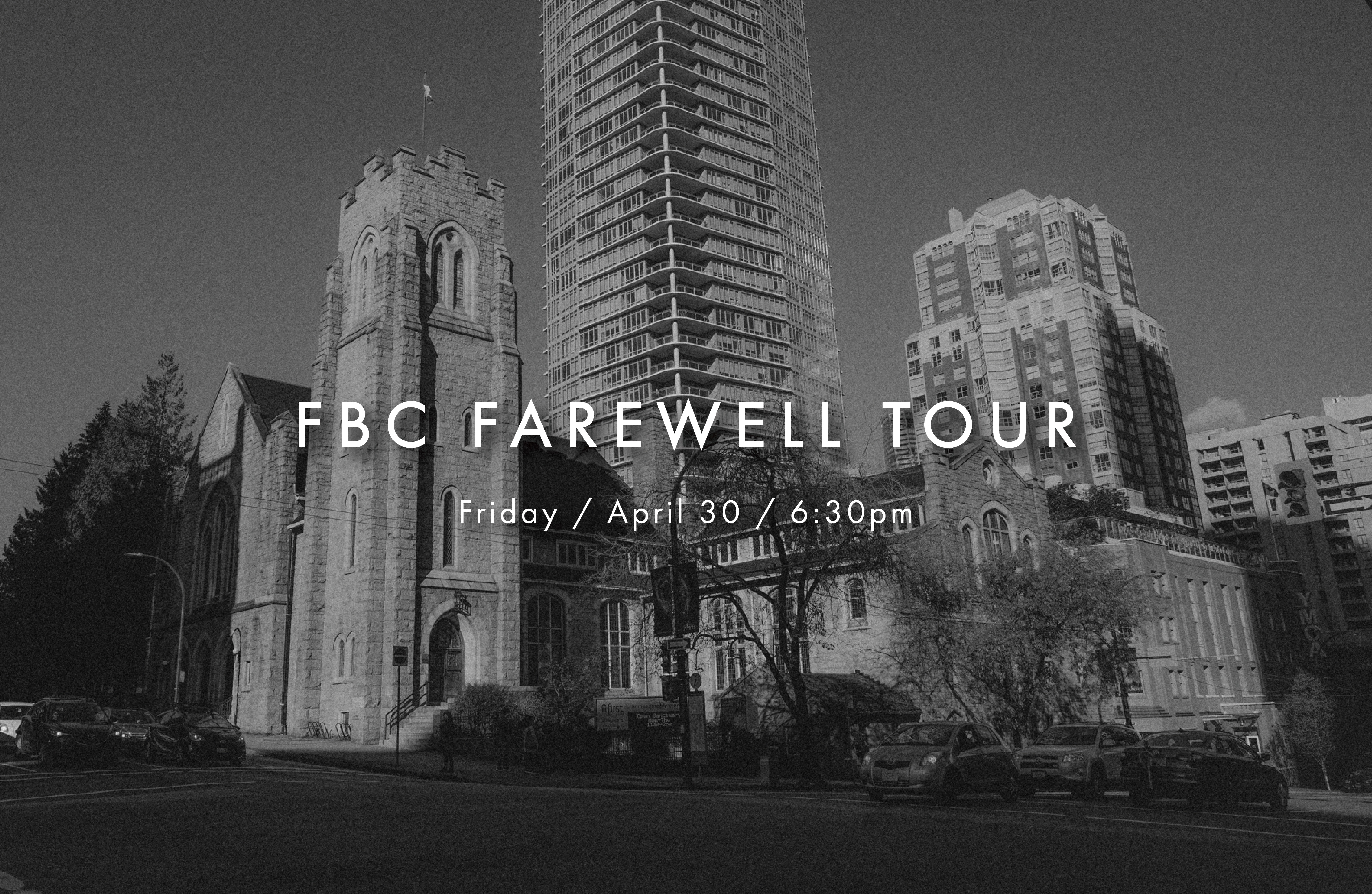 Virtual Live Tour | Friday, April 30, 6:30pm
It is time to lower the curtain on our time at First Baptist Church for the foreseeable future. But before we go, let's all take one final tour of the building before the renovations! Kurtis Findlay will be your guide as we go through the entire church from the very bottom to the very top! You will revisit places you haven't seen in over a year, and even discover places you've never been before -- all from the comfort of your living room!
This virtual tour will be streaming live on YouTube & Facebook
*This event will be recorded in case you can't make it for the live viewing.
---
CONNECTING WITH GOD RETREAT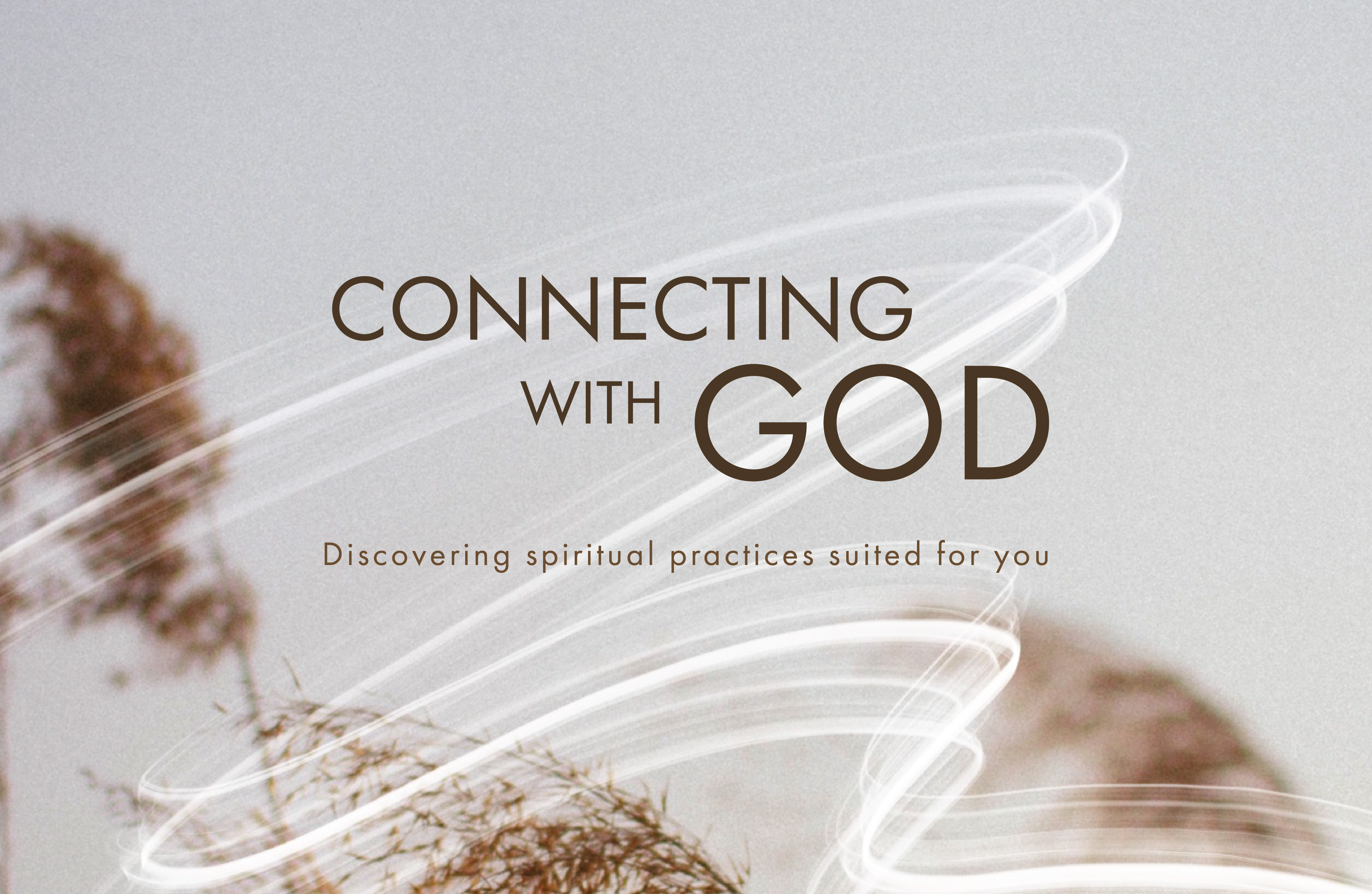 Sat, May 8, 9:30am-12:30pm, Zoom | Facilitator: Carrie Shuliger
In this half day retreat, we will be assessing our spiritual temperaments and evaluating our spiritual practices in order to discover ways we can deepen our relationship with God and support one another in our lives of faith. Our Spiritual temperament is the way we best relate to God, our most natural and meaningful approach to connecting with God, knowing God and loving God. Discerning our Spiritual temperaments helps to increase our self-knowledge—to understand who we are—they don't completely label or define us, but they may help us articulate a part of our beautiful complexity and choose practices that fit.
Register here before May 5.