WEEKLY REFLECTION
Click the video below to watch a short reflection by Rebecca Thornber recorded at Porteau Cove!
---
ENCOURAGEMENT FROM THE CLT
Click the video below to watch Claudia Wakeman sharing a message of encouragement from the Church Leadership Team (CLT).
---
NEW STAFF UPDATE
Joseph Leong - Children & Preteens Summer Program Coordinator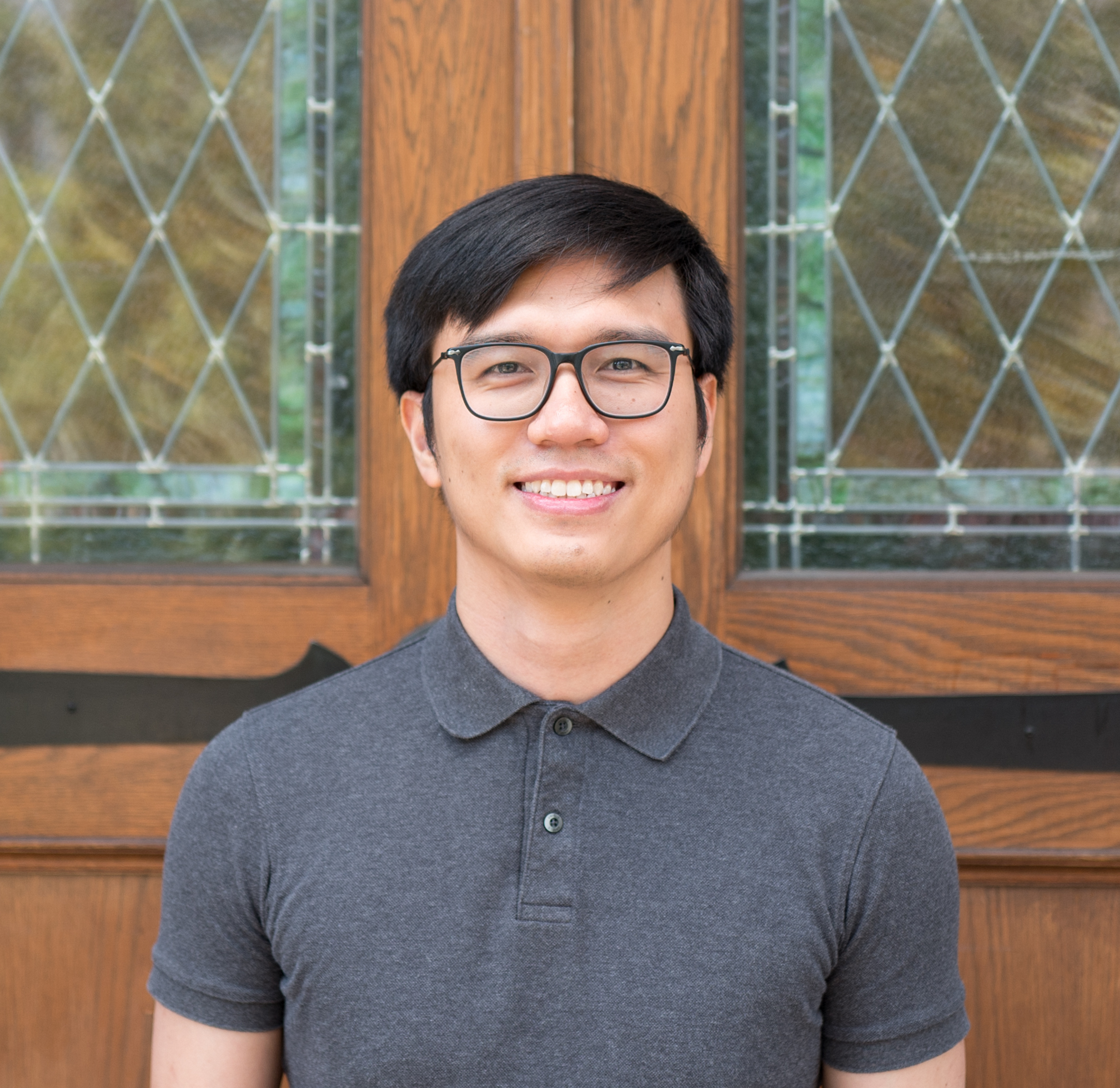 We are pleased to let you know that Joseph Leong is returning to serve as our Children & Preteens Summer Program Coordinator. In this role, Joseph will be working with the Director of Children & Preteen Ministries to develop opportunities for connection and faith formation for the NewGen. He will focus on preparing, coordinating and/or implementing the following programs and activities: (1) Summer Day Camp, (2) Sports Camp, and (3) Summer Day Activities (School Age and Preteen Hangouts). Joseph has spent over ten years in youth ministry and interned with our youth program, while studying at Regent College. He is happily married to Angeline Teay (our Communications Design & Strategist).
Lily Arndt - Communications Assistant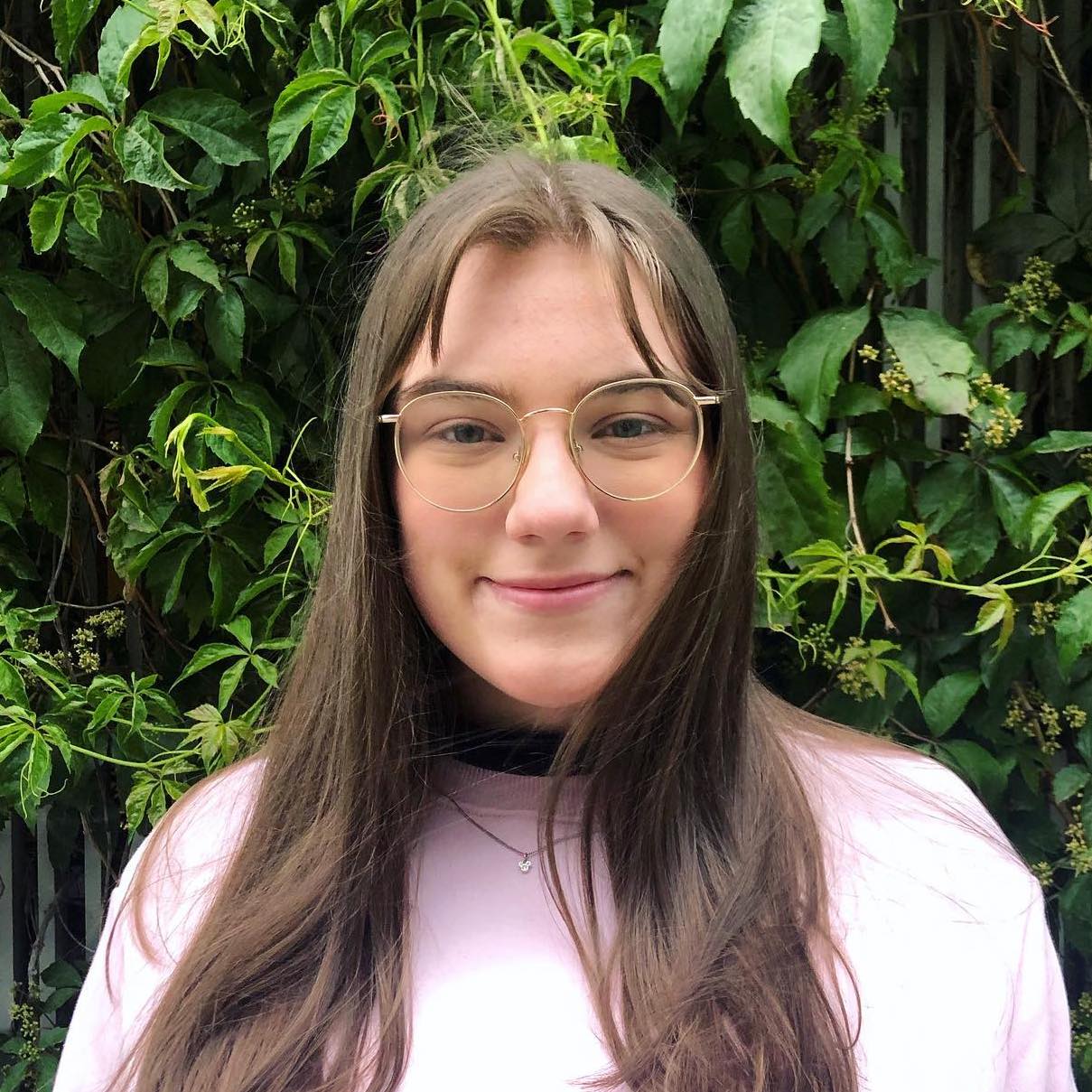 We are excited to let you know that Lily Arndt has joined our team as a Communications Assistant! Born in the West End and raised in North Vancouver, Lily grew up at First Baptist Church and is a valued leader for our Youth Ministry. Lily has an interest in filmmaking and joins our communications team to bring her filming and editing skills to the production of our online Sunday services. She lives with her parents, younger brother, and dog Picnic.
---
NEW GEN SUMMER HANGOUT PROGRAMS
As we enter Phase 3 of BC's restart plan, our New Gen team has planned out some fun but safe ways to stay connected with our youth, preteens and school-age children. Register for School-Age Hangouts HERE.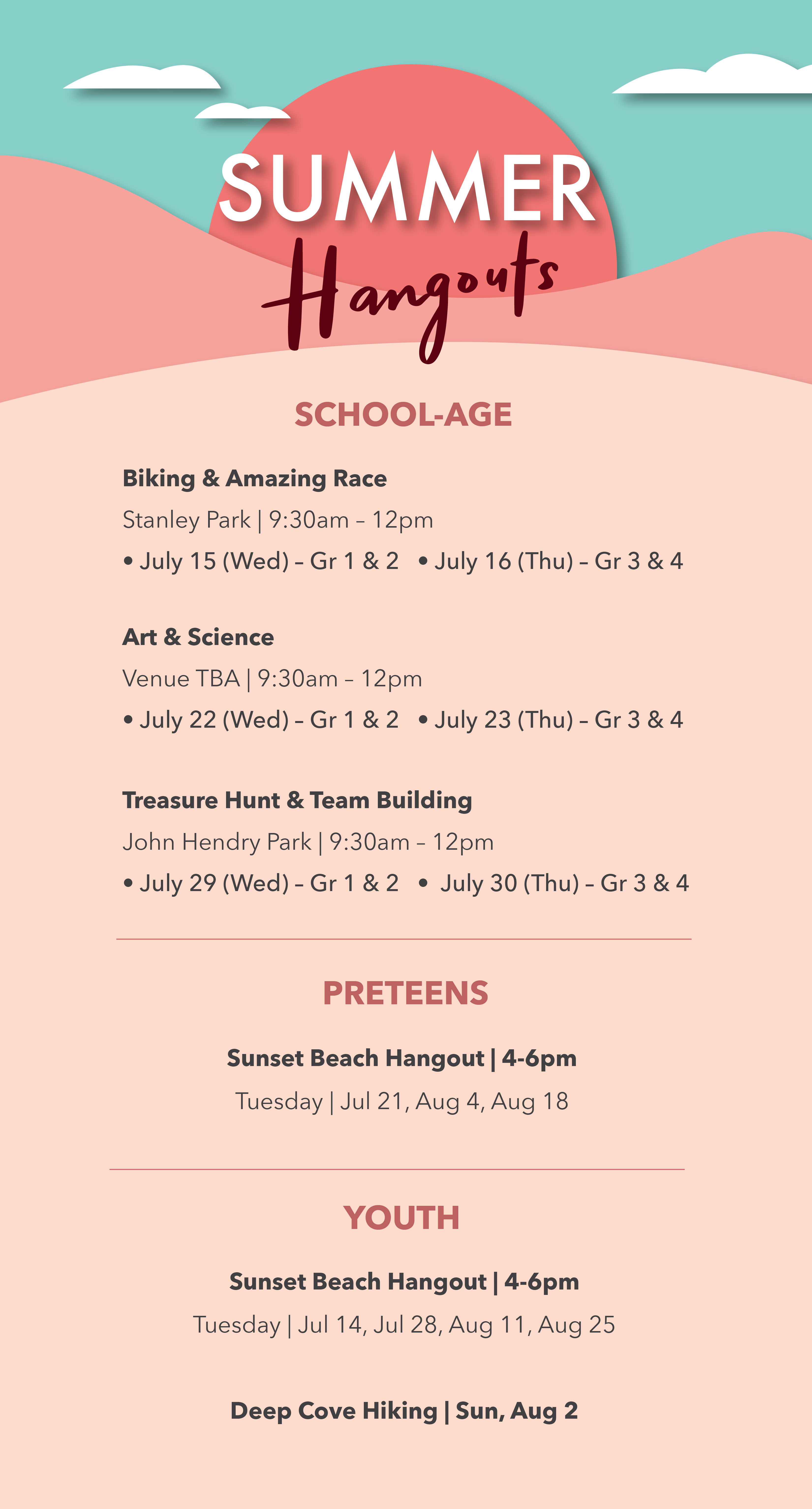 For more info, please contact
Youth: Filipe | Preteens: Danny | School-Age: Joseph
---
EMPLOYMENT
Director of Street Ministries
FBC is seeking an experienced Director of Street Ministries. Read more about the posting on our employment page. For questions or further information please contact Justin Kim.
---
COMMUNITY EVENT
Mission Presentation by Jose & Luz Figueroa
Sun, July 19 | 1-3pm via Zoom
We are excited to welcome Jose & Luz Figueroa to give us an update about their current mission work in Chile and their children's work with Today's Family Network. There will also be a Q&A session after the presentation. The presentation session will be held via Zoom. Please register via this link and we will send out a Zoom invite prior to the meeting.