PASTORAL REFLECTION
Click the video below to watch this week's pastoral reflection "Lectio Divina: Praying through the Scriptures" by Filipe Balieiro.
---
AN UPDATE ON FBC WORSHIP SERVICES
Click the video below to watch an update from Anthony on FBC worship services.
---
COMMUNITY STORIES
Two months staying-at-home and we believe most of us have found ourselves doing a few out-of-the-ordinary routines and practices. Baking, for example. Baking a LOT. We'll look back on this time someday and it'll be a strange, beautiful thing we shared: all this "alone, together" business. So with that said, check out some of the stories from our community, from sewing projects to delivering mails dressing up as a bandit! Enjoy!
Teresa Findlay
To stave off boredom, I got out my scrap fabric drawer and started sewing some fun projects. Don't know what I will do with all of the finished projects but here is what I have made so far.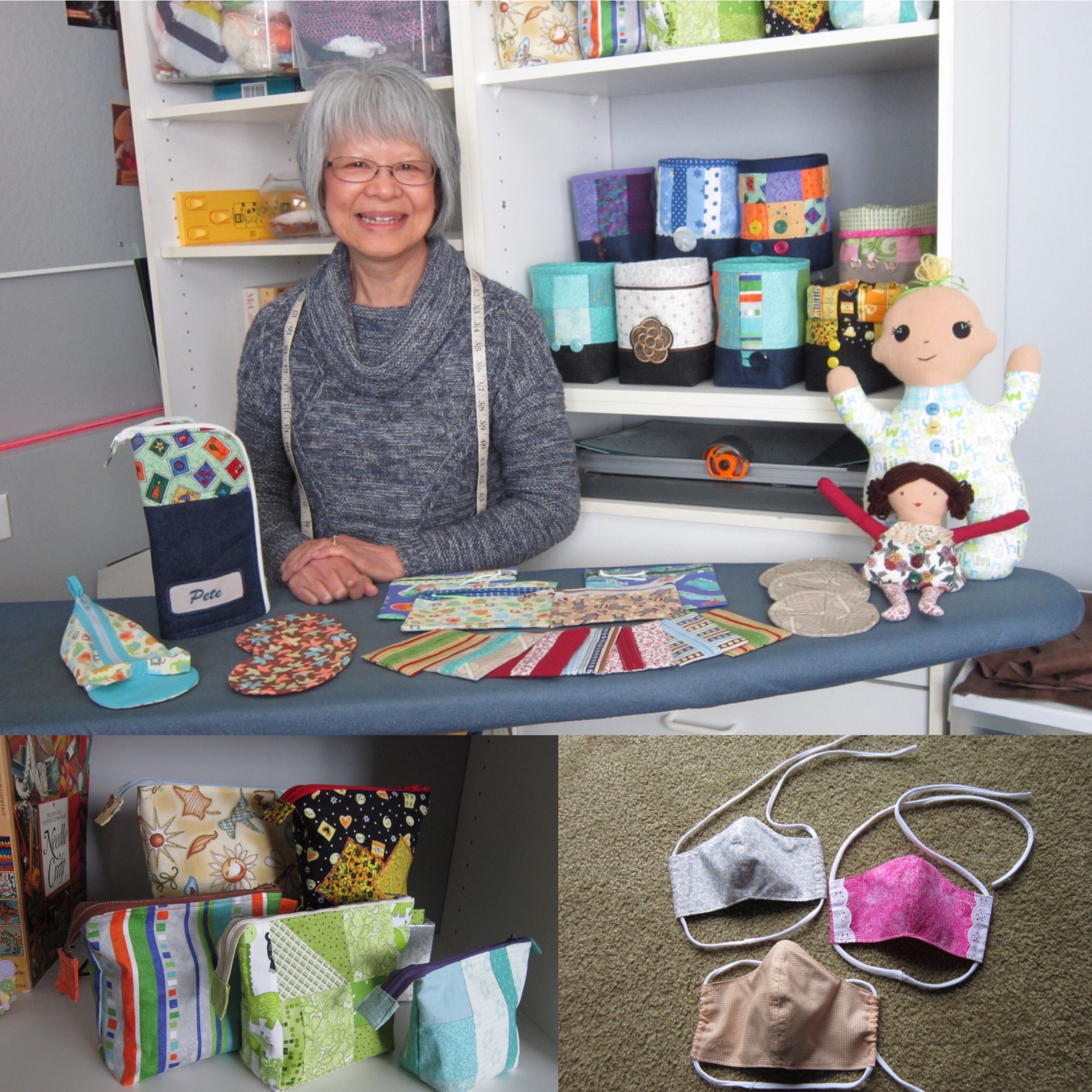 As an artist this time has felt like a blessing in disguise in many ways, because there is so much time to create and so little pressure. I've been spending my days collaborating with other musicians virtually, writing songs, practicing my baritone uke, and doing a lot of recording (and then, sending those recordings out to folks who I know could use some encouragement). In addition, I've been spending a lot more time in the Word and in prayer, going for long walks and engaging in plenty of phone/Zoom calls, so the days seem quite full. I am incredibly grateful to the many FBC members who have reached out and encouraged me during this time!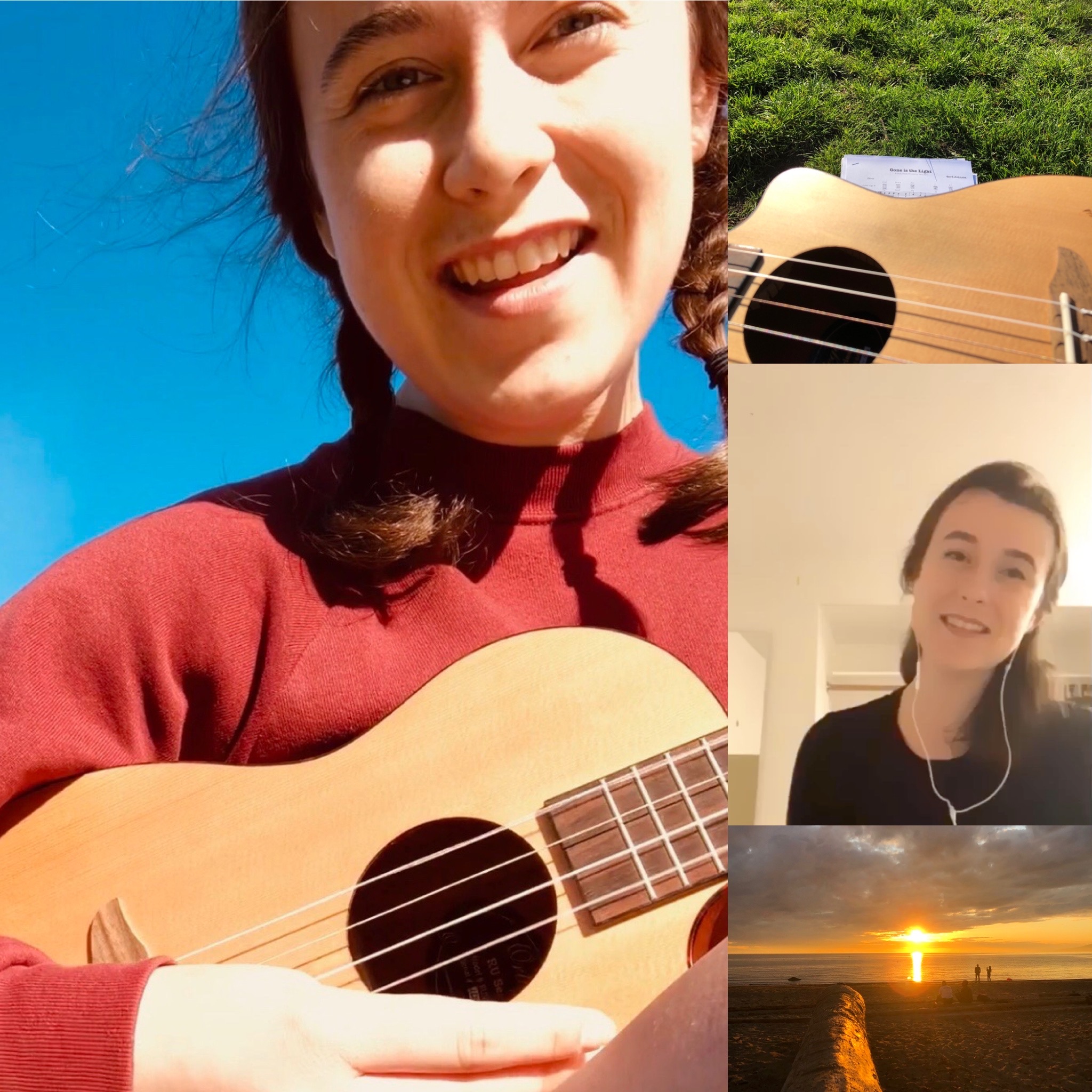 Jetty Kurniawan
I have been feeling artsy with art projects from my son's art class and gaining some new skills (hairstylist and baking Indonesian snacks) at home, that normally will not happen pre-pandemic time.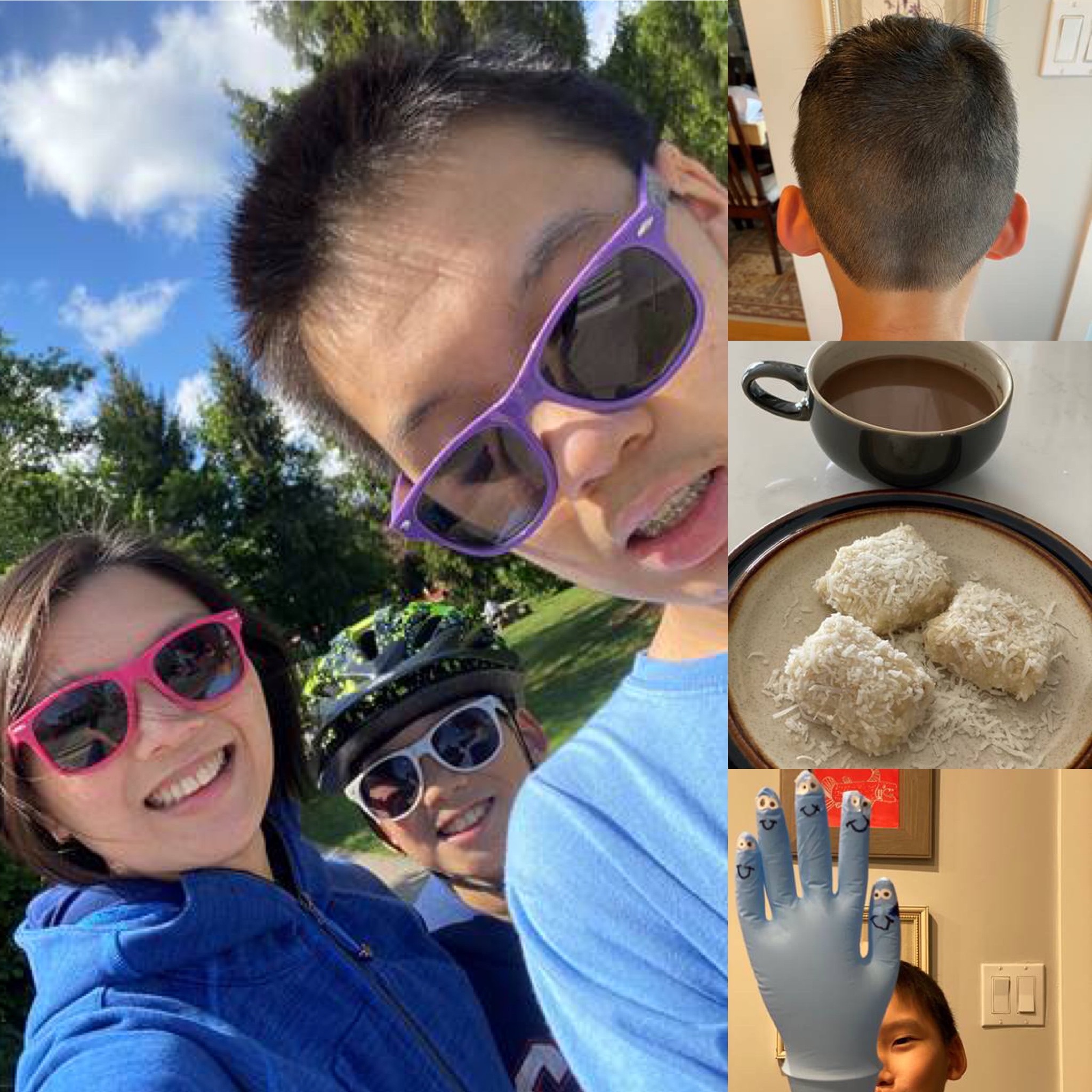 SHUFEN ONG
We have been homeschooling our children and running Teo's Academy since the stay-at-home orders started. Here are some pictures of us investigating the spring weather with a homemade rain gauge. We also made a wind vane. We took a Rainbow Spring Walk around the neighbourhood, collecting things that are in the colours of the rainbow. Click HERE to watch a cute video of Cheryl showing us how to make homemade lemonade.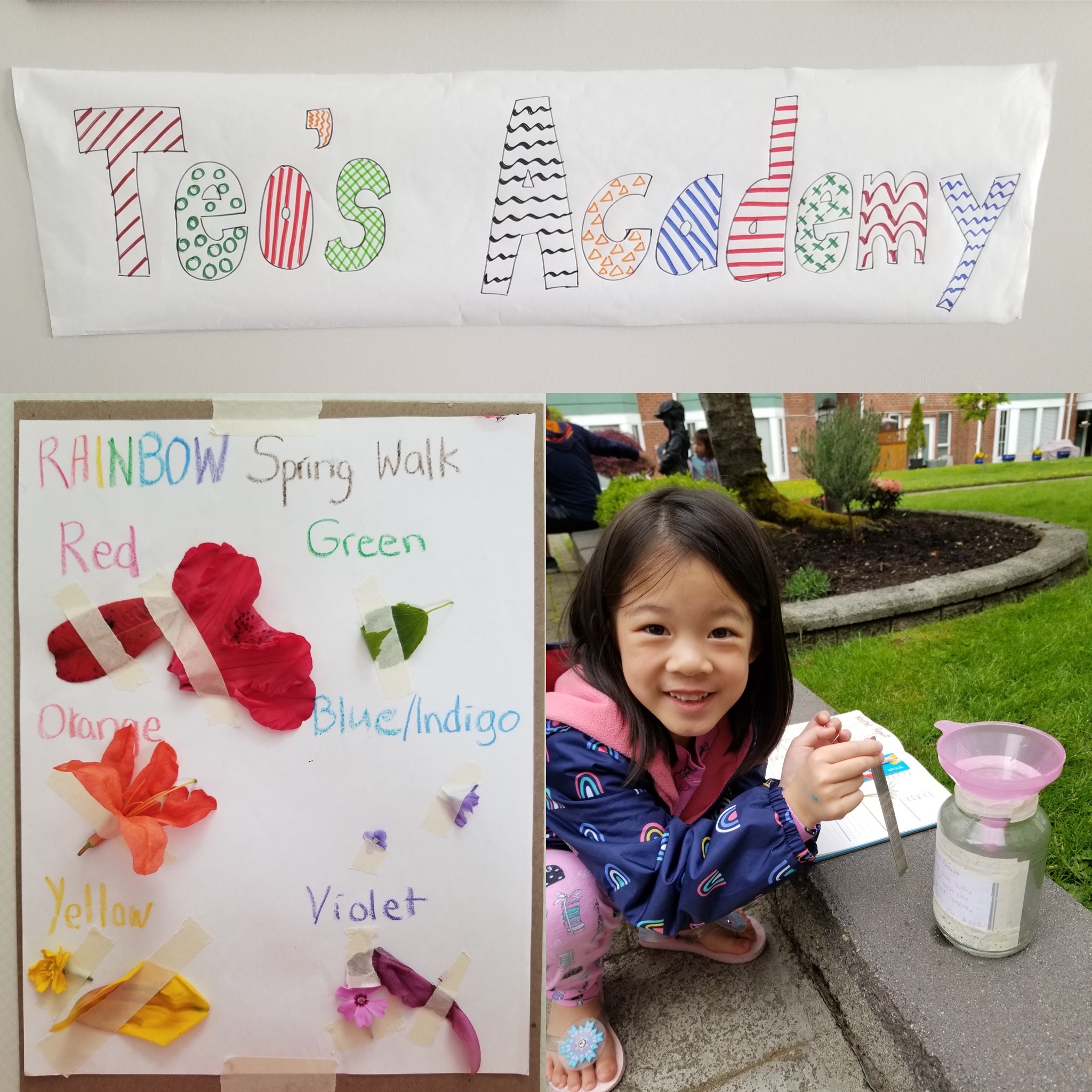 Roger Grose
I have been delivering birthday card and a box of Smarties to our students who have had birthdays during this time of social isolation. So far I have delivered 167 birthday greetings. Click HERE to watch me in action.
Richmond Christian School - Special Birthday Delivery - Birthdays in quarantine have to be celebrated in more creative ways. This sneaky birthday bandit has been delivering treats and a card to those students who are having a birthday at home during this time. If your student is having a birthday this month be on the lookout for a birthday special delivery! Even with the mask he looks a bit familiar?!
(Roger is the Superintendent of Richmond Christian School)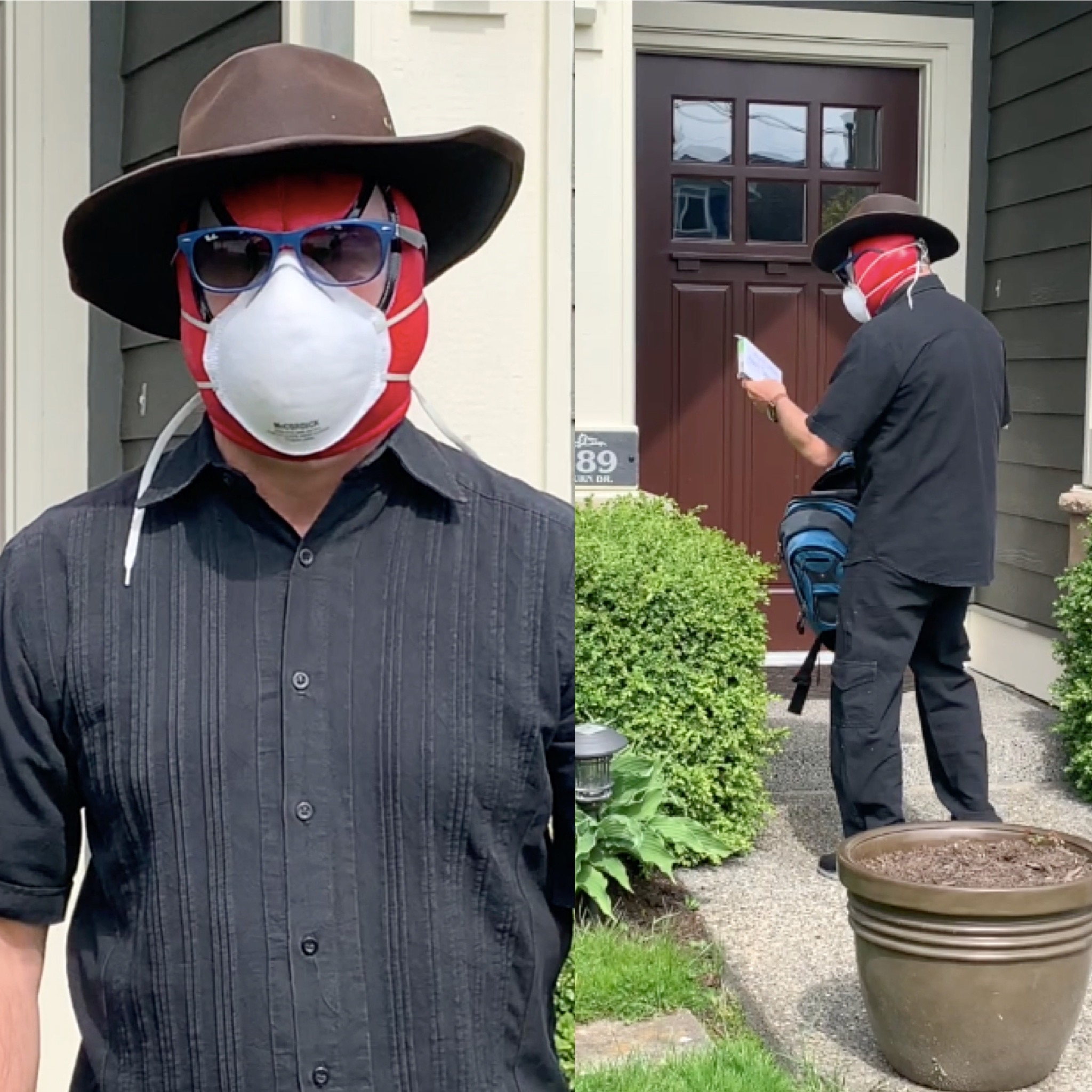 Angeline Teay
My bored roommate (aka husband), Joseph, watched a video on YouTube and wanted to try his hands on women's haircut. Thankfully, I think he did a pretty decent job. He has been watching a lot of "How to Cut Bangs" tutorials lately and to be honest, I am terrified.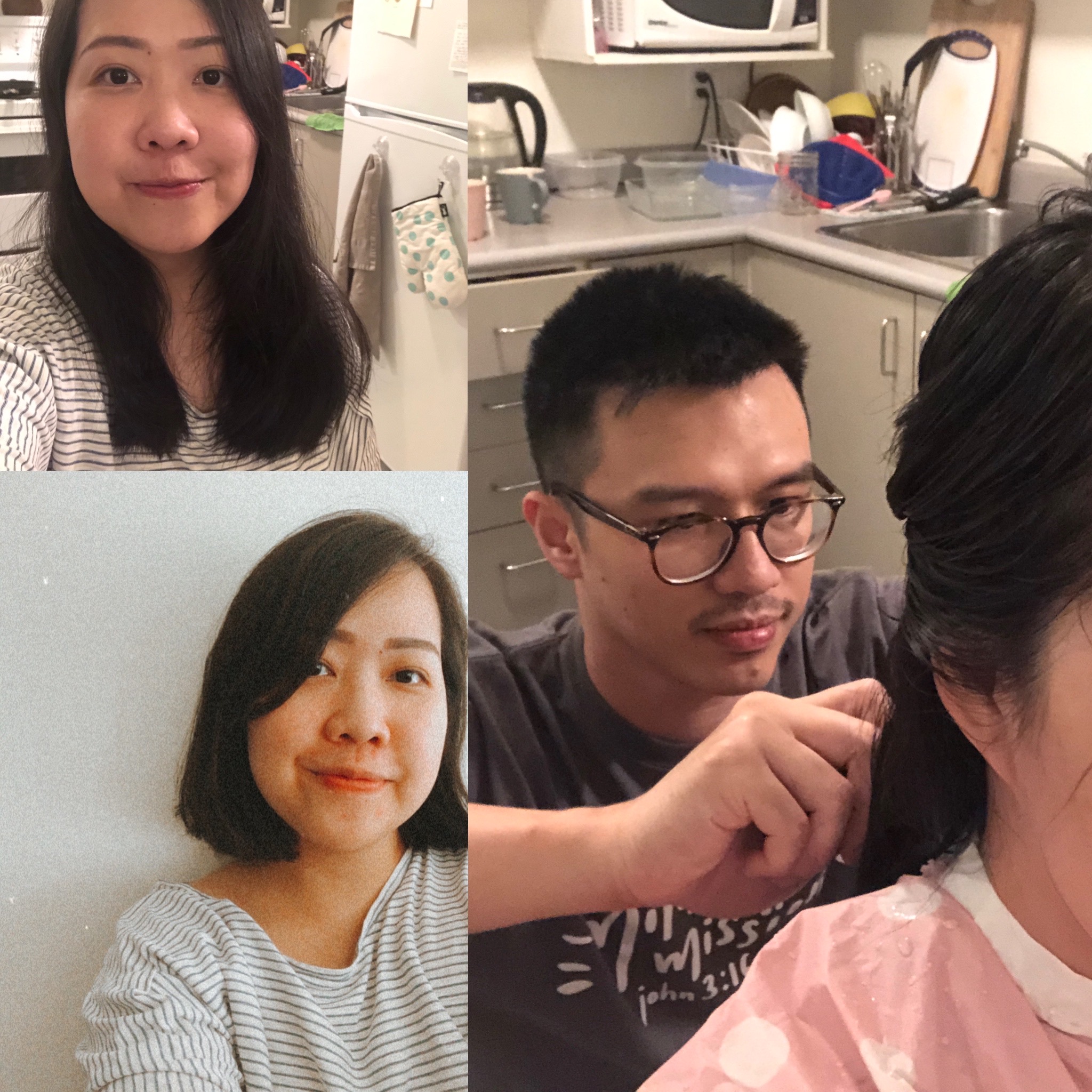 ---
ANNOUNCEMENTS
Cambie (and Company) Coffee Conversation
Live in the Cambie, Oasome new skillskride, Marpole, Shaughnessy areas, or somewhere nearby? Please join us for a Cambie (and company) coffee conversation on Zoom next Sunday, June 7, from 1-2 pm. This is a simple attempt to develop a sense of connection for those in this collective area of Vancouver, and to ameliorate the isolation that we all feel! We hope this will be the first of multiple such gatherings.
To RSVP, please contact Stuart, the area pastor, at by Saturday June 6.
---
Family News
Our brother, Ian Couper, went to be with the Lord on Friday, May 22. Ian was a gentle man of God and his wife, Christine recently passed away in Jul of 2019. Pray for Bobbie, Ian's son, and the extended family during this time.