PASTORAL REFLECTION
---
NEW GENERATIONS MINISTRY
The New Generations Ministry is committed to guiding and equipping parents and grandparents with tools and resources to help them be the primary spiritual influencers in the lives of our children, preteens, and youth. More than ever, given the unprecedented circumstances, that our role is to support families in fostering spaces for spiritual formation. Get to know more about our new curriculum, weekly resources by watching the video below.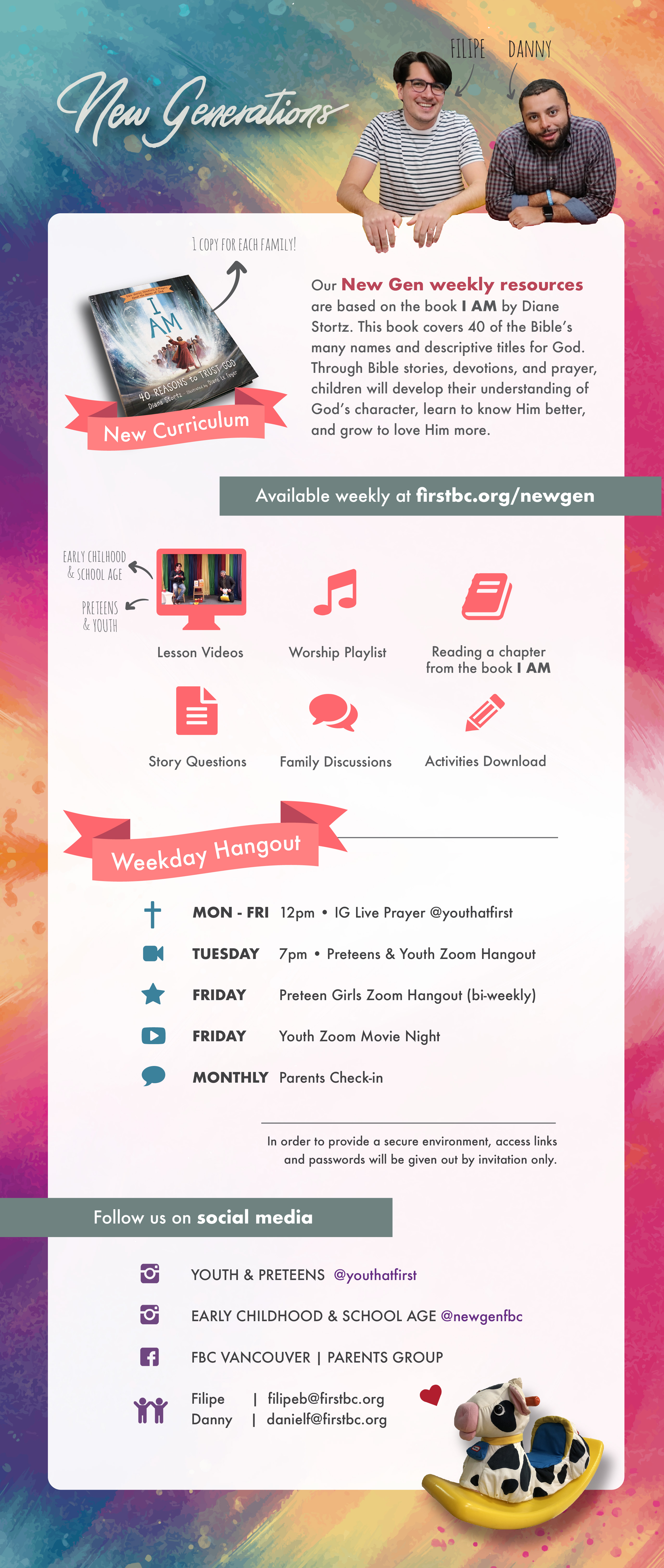 ---
ANNOUNCEMENTS
Guest Preacher: Gordon T. Smith

President and Professor of Systematic and Spiritual Theology, Ambrose University and Seminary
Sunday, May 24
Message: Ascension and Pentecost: The Inflection Point of the Universe
Text: Luke 24:44-53 NRSV
Faith, Grief, and Covid-19

Sanctuary Mental Health Ministries has recently released a 4 part video based series on Faith, Grief, and Covid-19. This material is free and can be used by anyone. John will be hosting an introduction and orientation to this material over zoom on Saturday, May 23 at 10-11am. To register, please email .
Growth Class: The Art of Neighbouring

For those who missed last Saturday's Growth Class with Barry and Joan Jung, click HEREfor the video recording of the session.
Family News

David Jones passed away to the presence of the Lord on Tuesday, May 12. David loved to sing and was a member of our choir for a number of years. Pray that the Lord will comfort and give peace to David's family in this time of loss.