WEEKLY REFLECTION
Click the video below to watch this week's reflection by Stuart Campbell.
Resources recommended by Stuart:
---
MISSIONS UPDATE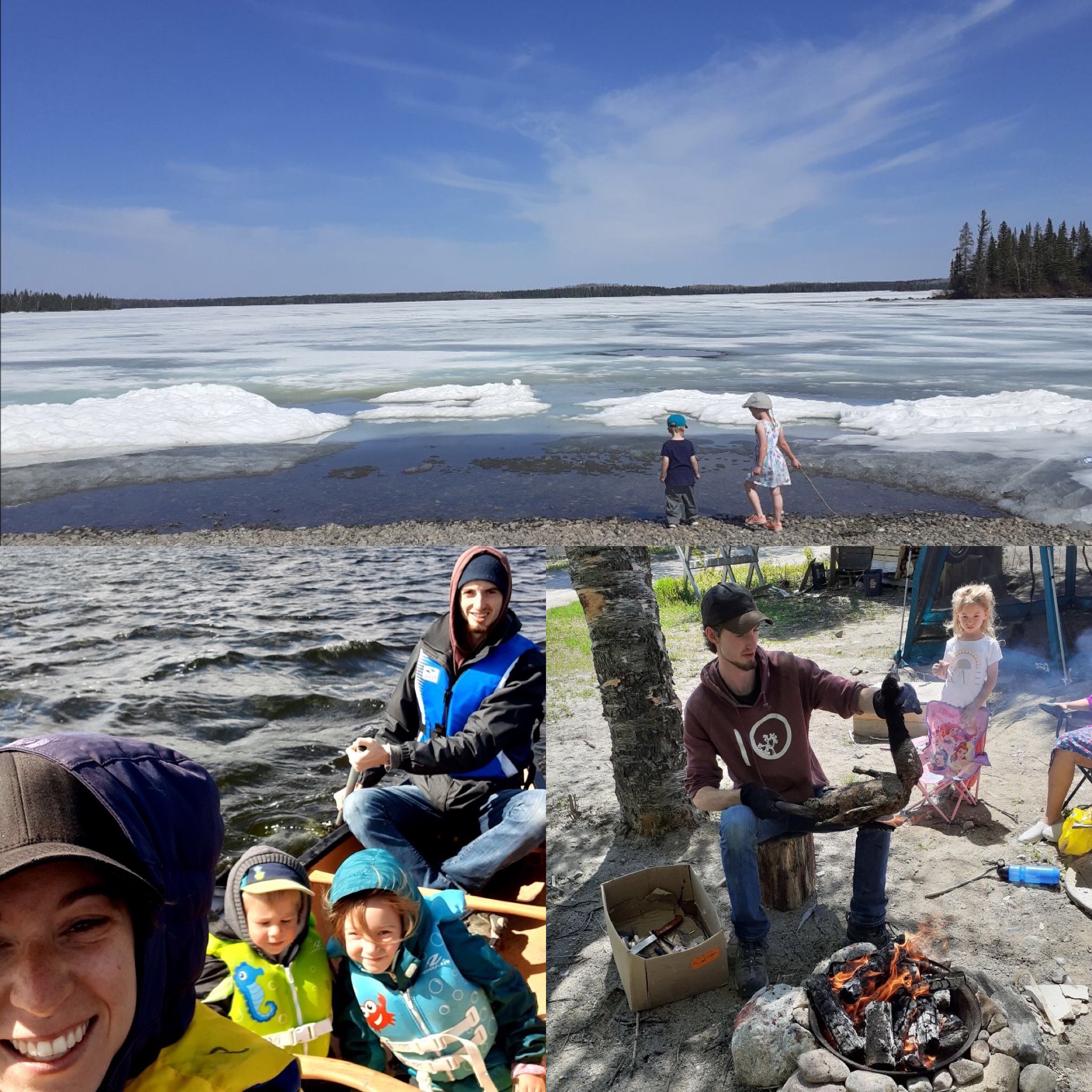 Hi FBC,
We want to thank you for faithfully supporting our translation work in Kingfisher Lake though a difficult time. Since we wrote our newsletter yesterday, passenger flights into the community have been halted because of a small outbreak in the nearest town, but I've been encouraged to see how much of a priority it is for the community leaders to make sure progress on the Oji-Cree Bible translation continues. Thank you for your prayers, and we will continue to follow FBC news from afar!
In Him,
Matt, Caitlin, Hazel & Elijah
About the the missionaries:
Matthew & Caitlin Windsor | Northern Ontario
Hazel ('16), Eli ('18)
Wycliffe Bible Translators; Language Program Facilitators collaborating with indigenous churches in Bible translation, literacy, and Scripture use.
Box 65 Kingfisher Lake ON P0V 1Z0

TheWindsorsUpNorth.com
---
Canadian Baptist Ministries hosted an interview with Costa Rica Field Staff, David and Suzannah Nacho, on June 24 to talk about COVID-19 initiatives at Costa Rica. Learn about how the Nachos are doing and how has the pandemic has impacted the country, local church response and how can we pray together with them.
About the the missionaries:
David & Suzannah Nacho | Costa Rica
Sofia ('09), Andrés ('11), Anna Laura ('14)
Providing leadership, direction to CETI (Community of Interdisciplinary Theological Studies), resource development, teaching (Theological education, integral mission)
APDO 505-2150 Moravia, San Jose, Costa Rica.
|
---
NOON-DAY PRAYERS
When you travel to different places, there is something magical when you come across a grand old clock that chimes at key hours of the day. It causes us to pause, to look in that direction, to pause for a moment, to listen, and perhaps to reorient ourselves. May I invite you to put an alarm (or a chime) on your phones at 12:00 noon as a reminder to look up, to pause, to pray, and to remind ourselves to whom we belong, what the 'work of our hands' is all about, and why we are placed on this earth. Here are a couple of resources - Midday Prayer from Northumbria Community or a reflective prayer time PAYG, or simply go for a short walk as you pray to God. May you be blessed.
---
EMPLOYMENT
Director of Street Ministries
FBC is seeking an experienced Director of Street Ministries. Read more about the posting on our employment page. For questions or further information please contact Justin Kim.
---
COMMUNITY EVENTS
Guest Preacher: Darrell Johnson
Sunday, July 5
Message: Stay Awake!
Text: Mark 13 ESV
Lord's Supper Preparation
We will be partaking in the Lord's Supper this Sunday. We encourage you to prepare the elements prior to the service. If bread and/or grape products are unavailable, you may use other food and drink.
---
Options in Senior Living
Sat, July 11 | 9am
If you or your family members are considering options for Senior Living, this will be very helpful for you to navigate the different questions such as: levels of assistance, public vs. private, and the financial side of the decision. It is so important to think ahead as sometimes the home that you would like to live in has a waitlist. ur speaker and presenter will be Jamey MacDonald. Jamey serves as the CEO of Beulah Gardens. Jamey will walk you through some of the factors and considerations and have a Q&A time. This is not primarily a workshop on Beulah Gardens but Jamey is obviously equipped to answer questions about that particular option.