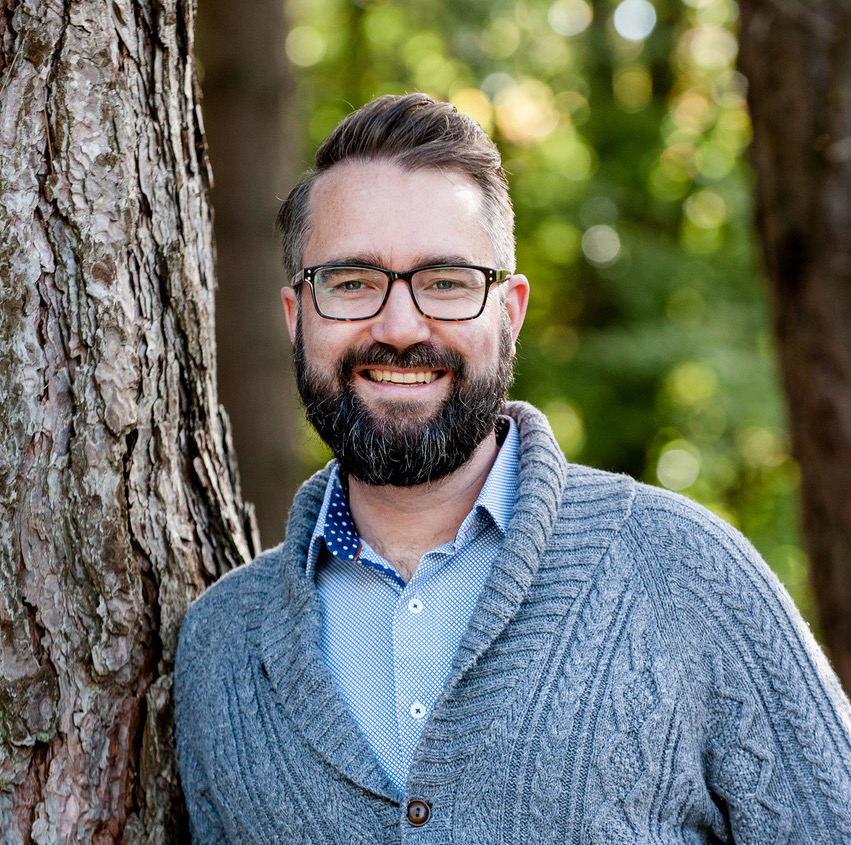 It is with great pleasure and excitement that we announce our new Minister of Worship, Dr. Ben Ewert.
Ben will provide pastoral leadership in developing and implementing the ministry of worship within the congregation and beyond.
Ben Ewert was born in Gramado, Brazil, the son of missionary parents working for Janz Team Ministries (now Teach Beyond). At the age of 7, his family moved back to Canada, and he spent most of his formative years in Winnipeg, where he was baptized at the age of 17, a moment that marked an ever-burgeoning realization of a God-given vocation of musical worship.
Ben holds two undergraduate degrees with a major in piano performance (Prairie College and Trinity Western), a Masters degree (Choral Studies) from the University of Cambridge and a DMus (Choral Conducting) from the University of Alberta. His research has focussed on the interplay between liturgy, politics and music in the early works of James MacMillan. His academic interests lie chiefly in music and meaning at the intersection of sacred and secular culture.
Ben has been actively involved in musical worship ministry for over twenty years. He has been privileged to lead music and worship arts programs in non-denominational, Baptist, and Anglican churches both in Canada and the UK, and as precentor of the chapel at Churchill College, Cambridge. He is a baritone, often leads from acoustic guitar or piano, and has a deep desire to see a flourishing music ministry filled with homegrown musicians and composers that feed both the Church and the City. His favourite hymn of yesteryear is I bind unto myself today (trans. by Cecil Alexander) and, of recent times, Rising Sun (All Sons and Daughters). His prayer for the Church is that the Lord would 'open our lips' to worship, and that our lives would 'show forth his praise.'
Ben is looking forward to joining the FBC pastoral team and will live in East Vancouver where he, his wife Krista and their three children, Jakob, Ella, and Audrey, will serve as a host family at Kinbrace, welcoming refugee claimants and asylum seekers to Canada.
Let us keep Ben in our prayers as he enters this new chapter at FBC starting this summer. Let us welcome Ben, Krista, Jakob, Ella, and Audrey as Christ welcomed us. Let us pray for God's guidance and provision as they make their way to Vancouver from the UK.
I want to express my deep appreciation to our Worship Search Committee—Leona Adams (Chair), Mark Anderson, Michelle Casavant, Peter Findlay, Robyn Driedger Klassen, and Alessandra Reddekopp. I must also note the pastoral input by Rebecca Thornber and Anthony Brown throughout the search process. Despite the pandemic challenges, they faithfully served the Lord and laboured on behalf of our congregation for the past 6 months.
Thanks be to God!
In Christ,
Justin Kim