WEEKLY REFLECTION
The video Joseph mentioned in his reflection can be found in the AGM Update section below.
---
PRETEENS & YOUTH UPDATE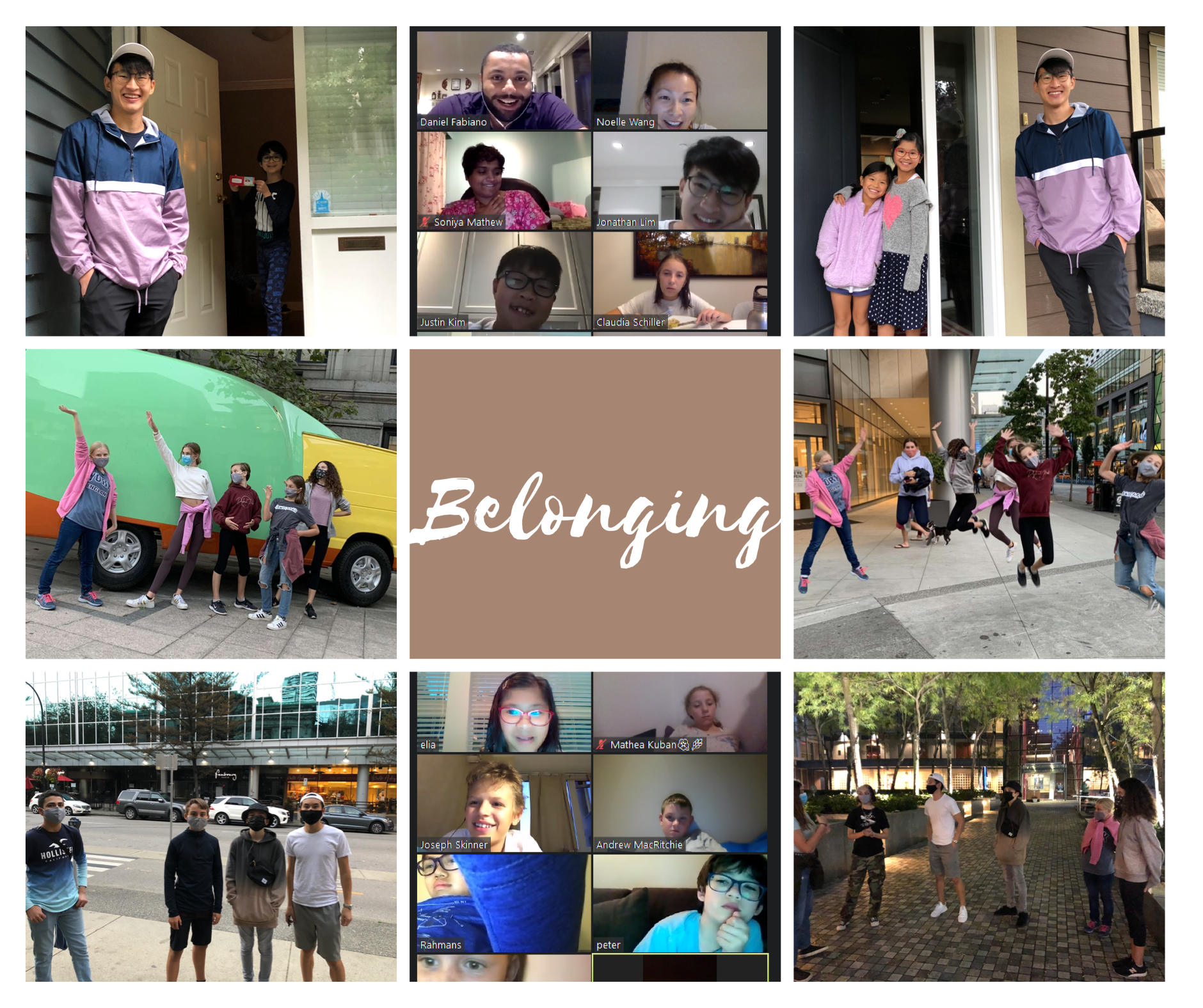 What will preteens and youth ministry look like this year?
I'll skip boring you with all the potential answers to focus on a keyword Belonging.
Belonging to a group is critically important for everyone and it is no different for our NewGen friends. There are many groups that call for their attention even in a pandemic. But belonging to a group where one can have Christ-following friends who love, encourage, laugh, challenge, doubt, discuss and pray with/for you is the unique gift of being a part of the good and beautiful community.
And so, this Fall our teaching theme and activities have kicked off with an emphasis on Belonging. Through our weekly zoom calls, a photoscavenger hunt through downtown and dropping off Tim Horton's gift cards to preteens our aim has been to either begin or grow our relationships and to share with each person that they are welcome and have a community to belong to.
My hope and prayer that our NewGen leaders share with me is that each of our preteens and youth would know and experience that they Belong most importantly to Christ but that they also belong in our group and are a gift to us!
We would love your prayers as we connect online and sometimes in-person. Pray that belonging to our group would be a reality for our preteens and youth. Pray that they may know they belong to Jesus. And in all these things may we grow together to better show the world what the good and beautiful community looks like.
Blessings,
Daniel Foster Fabiano
Director of Preteens and Youth Ministries
---
AGM UPDATE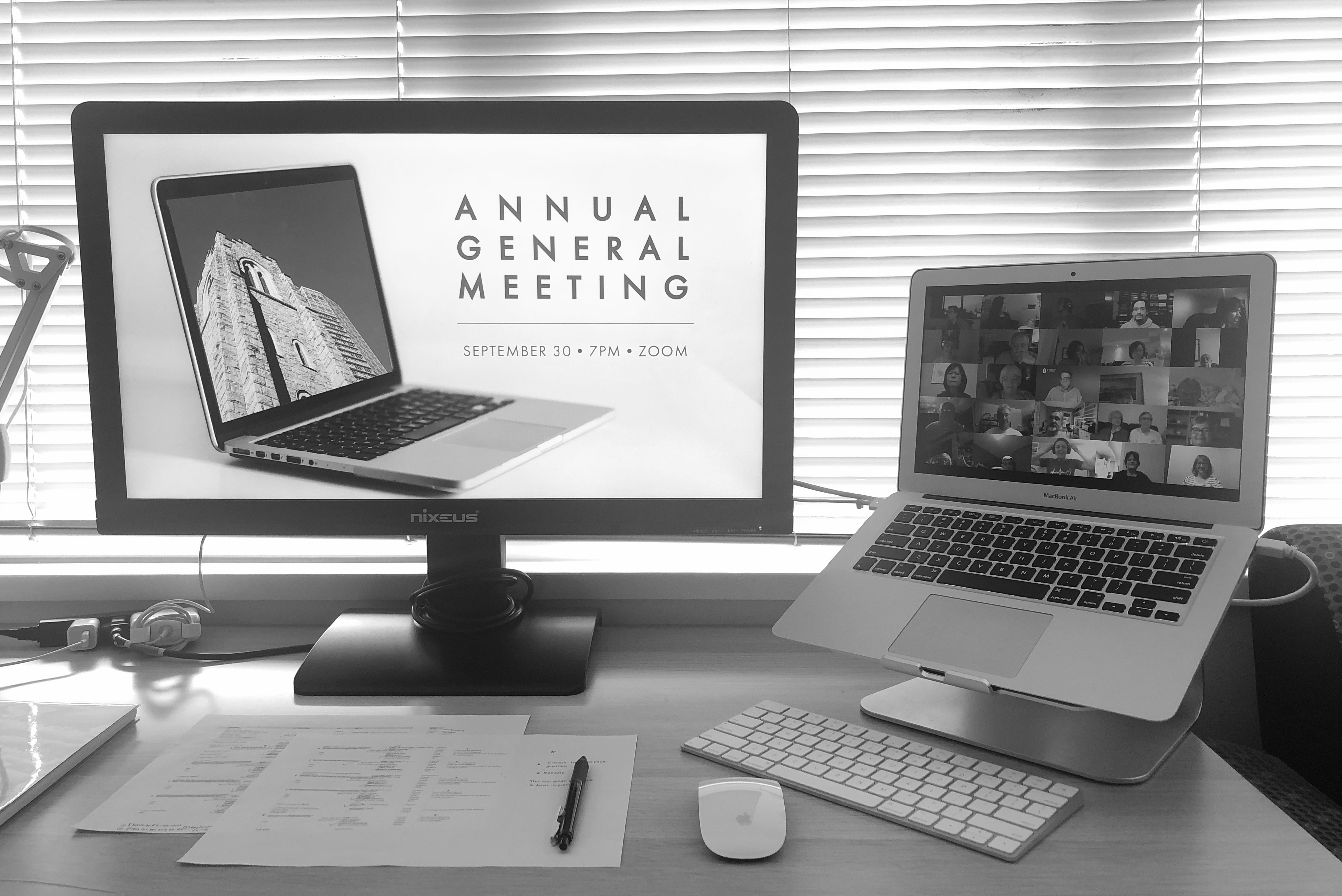 An update from your moderator...
I just want to say thank you for coming to our very First Virtual AGM ! It was so very wonderful to "see" you all! And I know you were excited to see everyone too! And we discovered that we can do this!
I also want to say that the "background crew": Angeline, Soniya, Kurtis and Justin worked tirelessly most of September so that it could come off without a hitch! I am so appreciative! And Eric kept me on track during the meeting, fielding the requests for questions. I needed that!
We more than met our quorum and passed all the motions. The new Nominating committee is already at work, and the new Membership Committee will be soon. You will have seen the news about in-person prayer meetings that we are all so pleased to hear about, as well as the scheduled zoom prayer times. We are all aware that we are totally dependent on our Lord to see us through this day, as well as the days ahead.
The highlight of the meeting has to be the video presentation, put together beautifully by Angeline: "FBC in Pandemic Mode!" It is just wonderful and will make your heart sing! Here's the link if you haven't seen it or if you want to enjoy it all over again!
Thank you for being such a great community!
Blessings!
Claudia Wakeman
Moderator
---
PRAYER MEETING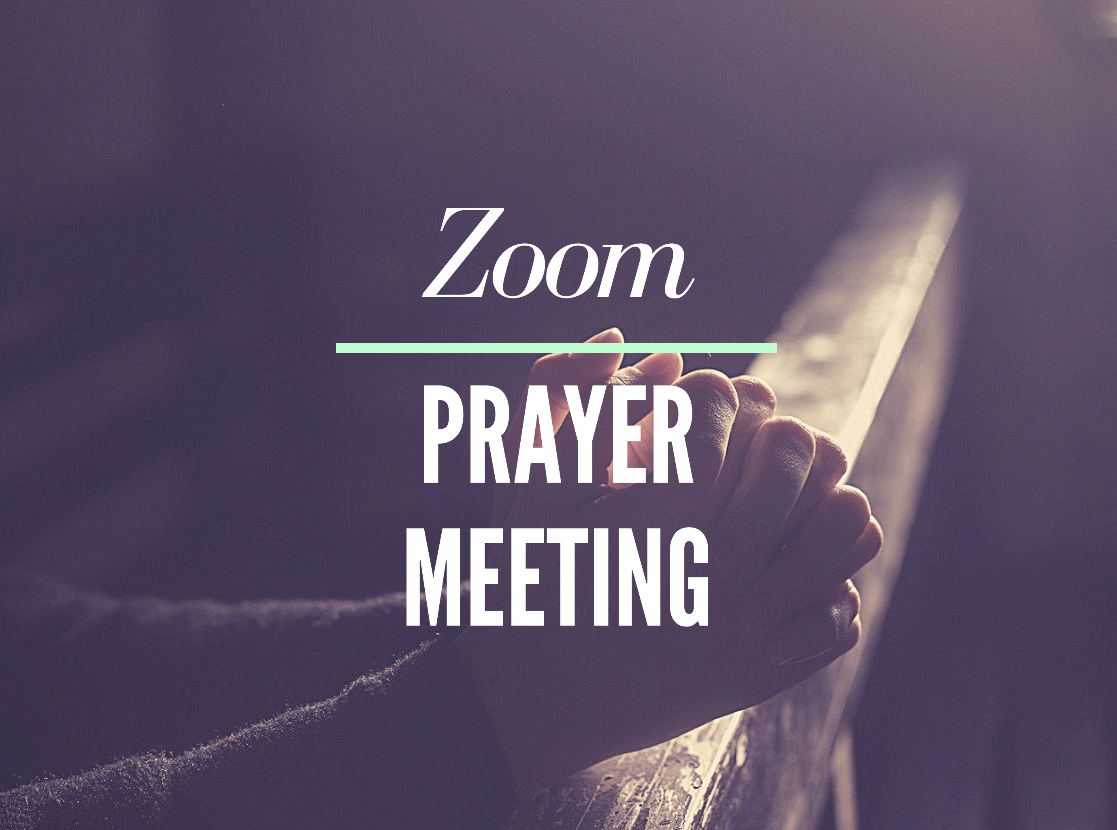 In-person Prayer Meeting - Cancelled
Regretfully, due to low registration, we will be cancelling the In-person prayer meeting scheduled for Sunday Oct 11th. Please do join us for the Zoom prayer meeting scheduled for Oct 25th if you are able and we hope to see many of you there.
Zoom Prayer Meeting (open to all)
Sunday, October 25 | 2:00-3:30 pm
REGISTER HERE and a Zoom meeting link will be sent to you via email one day before the prayer meeting.
Please contact John Tsang if you have any questions.
---
THANKSGIVING OFFERING
Each year, during Christmas, Easter, and Thanksgiving, FBC collects a special offering that is used to support various causes and organizations.
This Thanksgiving, the special offering will be used towards covering the cost of upgrading our audiovisual production software and hardware. During the pandemic, we have been blessed by the dedication and expertise of our support team. We want to provide them with the necessary tools to grow and thrive in their roles. We invite you to be part of God's work in our community and the ministries of FBC and we thank you in advance for your generosity and support.
If you would like to contribute to this offering, there are two ways to give. You can give online by clicking here. Please make sure that you select "Thanksgiving Special Offering" under the Fund category. You can also give by mailing in a cheque. Please indicate that it is towards the "Thanksgiving Special Offering" on the memo section of the cheque.
Designated Gifts: It is FBC's policy that designated gifts will be used solely for the stipulated purpose of the designated fund. However, when the purpose or project has been completed, or the special restricted fund has been closed, or the purpose of the special restricted fund cannot be completed as originally planned, the remaining capital will be distributed at the discretion of the CLT.