PASTORAL REFLECTION
Click the video below to watch this week's pastoral reflection by Bob Swann.
---
AREA PASTORATE UPDATE
"Necessity is the mother of all invention" (Plato)
Back in March, when the Covid19 pandemic began, it was a necessity for us to create a simple system whereby we can extend care and connection to our members and adherents. So we divided Metro Vancouver into areas and assigned the pastoral team member who lived in that area to serve as the area Pastor. Some area Pastors have also enlisted the help of CG leaders or other mature individuals to help with the calling and caring. Overall, we have received very positive and appreciative feedback for this way of providing care to the overall church family.
As the time of isolation continues, some areas are beginning creative ways to bring people together. In Vancouver East, I host an 11am connect and sermon conversation time on Sundays. This coming week, the Cambie (and vicinity) area will be hosting a Coffee and Conversation time at 1pm on Sunday. Over on the North Shore, the folks have been organizing a periodic afternoon tea time on Saturday afternoons. All of which fosters connection, care, and fellowship during this time of isolation. If you are interested in facilitating something for your area, we can help you get started, please contact your area Pastor for support.
John Tsang
Minister of Congregational Care
---
FAMILY NEWS
It is with great pleasure and excitement that we welcome Kira Fondse to join our staff team as our Interim Worship Coordinator! She will be working together with the Senior Minister to oversee all aspects of music and worship.
Most of you might have already known her quite well. She has been faithfully serving at FBC as a worship leader, choir member, and Connection Group leader. To help you get to know her more, here's a short bio of Kira:
Kira is a freelance musician, theatre artist and teacher, originally from Winnipeg. She has called Vancouver (and FBC) home for two years, and always enjoys singing with the choir and worship team. Kira is a member of musica intima and the Phoenix Chamber Choir, and was a past apprentice at Pacific Theatre. She graduated from the University of Manitoba with a degree in Vocal Performance, and has performed on stages across Canada and in Europe. In addition to singing, Kira has enjoyed teaching music, creating and touring seniors musical programs, and assistant-conducting choral & musical theatre ensembles. In her free time, she loves exploring different parts of this beautiful city.
Let's keep Kira in our prayers as she enters into this new chapter at FBC.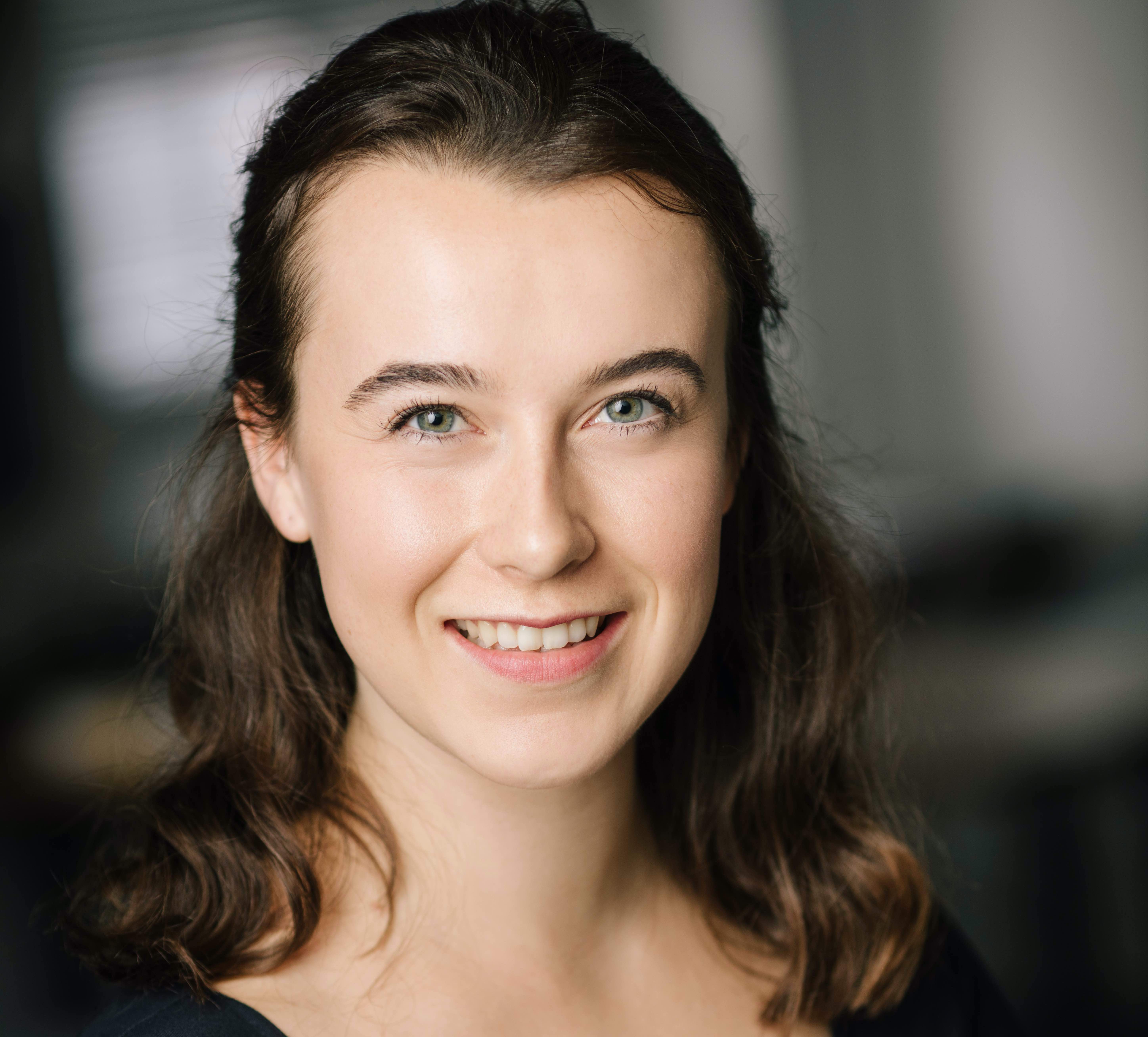 ---
COMMUNITY STORIES PART II
We are very grateful for all of you who shared stories and pictures! We hope you would enjoy reading them as much as we enjoyed putting them together!
Maureen Jones
Don't leave your house??? Ok. Now what? NCIS reruns? Downton Abbey all six seasons? Ugh, there has to be more. How can I serve my community around me?
I love to bake. However, I'm also Gluten-Free myself. I don't bake GF which is good because then I can just share it. I've baked several times and delivered it to neighbours in my complex. I also knit and I'm on my sixth baby sweater. One was mailed to this lovely little guy who was born during this time.
I truly miss my FBC family but through this, I've found that I'm drawn more to think about the family that surrounds where I live. My community.
We are walkers and never before have we been greeted and also greeted so many people. Spoken to families out walking together and making eye contact with someone who is out alone. Possibly the only interaction they may have had in their day.
We are told to love our neighbours. Even with masks on our faces did you know you can see a smile in people's eyes. Don't forget to smile.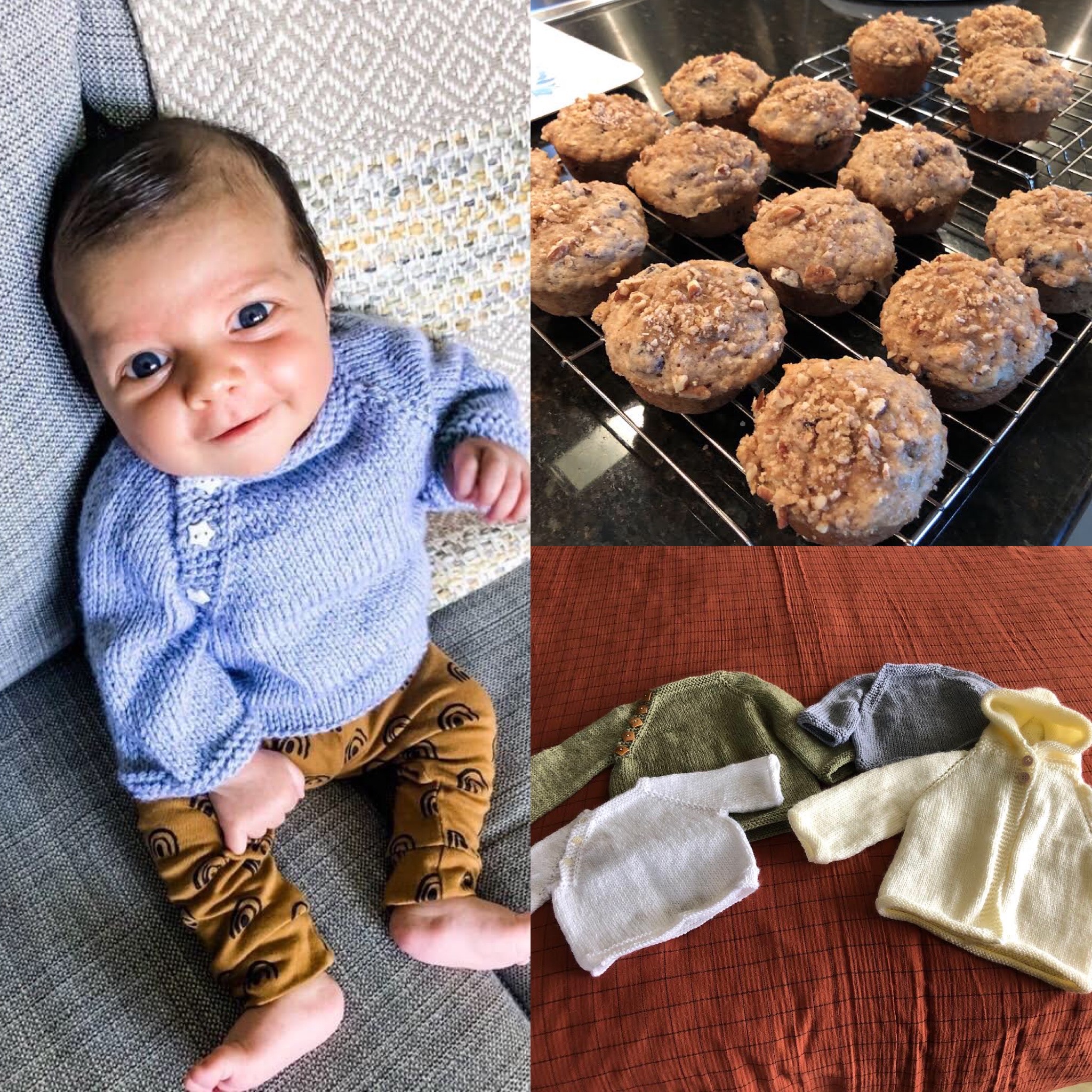 ---
The Hawkeys
Hello church friends! It seems like a lifetime ago that we last saw you in person. We miss you! For the Hawkey family, these last few months have been a time of highs and lows. Our usual crazy life of "work hard/play hard" came to a crashing halt... like many of you, the horrifying reality of a global pandemic was compounded by the stress caused by the sudden loss of our busy life of work, school, church, arts, sports, travel, socializing... it felt a bit like our identity was taken away. Our rhythms were disrupted. Things that had been a source of comfort became fraught with tension and fear. Our hearts found new ways to break over the state of the world and over the state of our family calendar filled with disappointments, cancellations, and big blank spaces with seemingly nothing to look forward to!
But as the weeks passed we began to notice that the things that had mattered so much in our pre-Covid lives seemed to matter less and less, and new beautiful rhythms began to develop. Lilac, who is often travelling and out in the evenings for work events, found herself with time to prepare family meals again, time to play board games, time to sit still and read and just be connected to the family. Chris poured himself into helping the kids with their school-work and helping a neighbourhood friend whose husband is in the midst of cancer treatment. The girls delighted with each other's company, wandering in the green space behind our neighbourhood, creating art and music together and making up crazy games on the trampoline. We have gone for family walks and bike rides, flown a kite together, played video games together, worked together and sang together! We have also had many episodes of tears and anger, boredom and anxiety... in all of this, we know that we are experiencing an incredibly precious time in the life of our family.
Through all of these months, we have seen God's gracious hand, removing the things we vainly clamoured after to give us peace and joy, and inviting us to a deeper, more lasting peace and joy. Our Good Shepherd has stopped us from chasing what we thought we needed. He has invited us to lay down in His green pastures and savour His still waters. In the midst of a global pandemic, as we walk through the valley of the shadow of death, He is restoring our souls.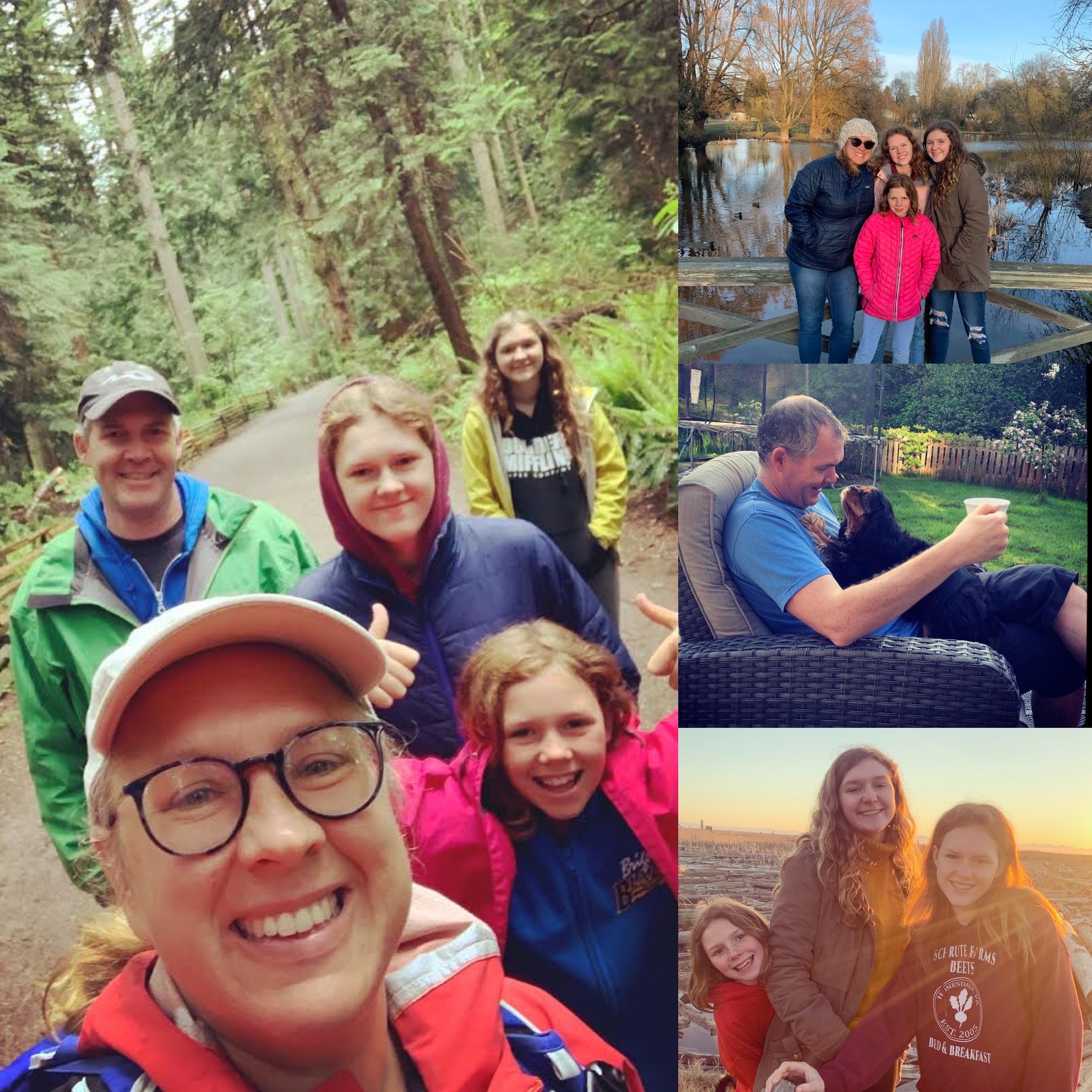 ---
ANNOUNCEMENTS
Lord's Supper Preparation
We will be partaking in the Lord's Supper this coming Sunday via First Worship. You are encouraged to prepare the elements prior to the service. If bread and/or grape products are unavailable, you may use other food and drink.
Cambie (and Company) Coffee Conversation
Live in the Cambie, Oakridge, Marpole, Shaughnessy areas, or somewhere nearby? Please join us for a Cambie (and company) coffee conversation on Zoom next Sunday, June 7, from 1-2 pm. This is a simple attempt to develop a sense of connection for those in this collective area of Vancouver, and to ameliorate the isolation that we all feel! We hope this will be the first of multiple such gatherings.
To RSVP, please contact Stuart, the area pastor, at by Saturday, June 6.