Youth Ministry
The Youth Ministry at First is all about helping teens hear the call to Jesus, grow with Jesus, and be sent by Jesus to do the things God is gifting them to do. We're about inviting our friends into this good life with Jesus. And we're about supporting families in this good life too. Our group is a good place to build friendships, discuss the deep things of life, and to relax and have fun together.
Whether you know God a lot or don't think God is real, you are welcome to be part of our group. God's invitation is to get to know Him and follow Him.
SUNDAY BIBLE STUDY
10am | Youth Room
Current series: The Book of Genesis
friday youth NIGHTS
Our Youth Nights are a safe space for young people to gather for casual activities, build community and talk/pray over each other. Check out our Youth Calendar for the most up-to-date time and location for each activity.
youth & preteens family kick-off bbq
All preteens and youth and their families are invited to bond over BBQ and games. Filipe and Daniel will share about our upcoming preteens and youth events. See details here.
MISSIONS
Opportunities for youth to serve in various local and overseas short-term missions?
For more information, please contact Filipe Balieiro.
---
Young Adult Ministry
Whether you are fresh out of high school, starting your journey in post-secondary education, or a new participant in the rat race, there is a place for you at First to meet like-minded individuals in a similar age and stage of life! We meet regularly on Sundays following the service.
For more information, please contact Filipe Balieiro.
---
CAMP PARTNERSHIPs
We partner with Keats Camp and Barnabas Family Ministries to provide growth opportunities for our youth and their families.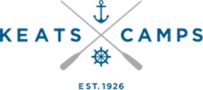 KEATS CAMP
Keats Camps has been serving youth and families for over 90 years as a part of the Canadian Baptists of Western Canada. Thriving during the summer months, Keats comes alive with over a thousand campers & staff and all of their visiting parents & friends. Keats Camp is committed to mentoring our campers and staff and helping them build faith in Christ, as well as the self-confidence and abilities to will help them in all walks and stages of life. For more information, please click here.
Barnabas Family Ministries
Barnabas Family Ministries is dedicated to strengthening, educating and encouraging families through Christian retreats. We encourage families to take part in the Single Parent and Summer Family Retreats. For more information, please click here.