We believe in the partnership of family and church.
We are committed to guiding and equipping parents with tools and resources to help them be the primary spiritual influencers in the lives of our children. At the same time, we believe that healthy parenting happens in the context of an intergenerational faith community. Our staff and volunteers are here to support you. We are committed to creating an environment where our children and preteens can encounter Jesus, build lasting friendships, and discover God's heart for the city and beyond.
---
KICKERS SOCCER CAMP

Camp 1 : July 6-10
Camp 2: Aug 17-21
In the midst of the current situation, we would like to assure you that we are committed to the immediate safety of our community. We will be monitoring and reassessing the situation closely and stay tuned for updates regarding registration. Email for more information.
---
Early Childhood
Birth to Age 5: We know things are busy at this stage of life and your child is learning and growing in amazing ways. We are staffed with loving and nurturing caregivers whose primary purpose is to provide a safe and stimulating environment for infants, crawlers, and walkers. As your child advances towards preschool age, there is a team of dedicated and gifted teachers and teen helpers who will lovingly engage your child in active worship, Bible lesson, free and structured play, and crafts. We will also provide a small snack for your child. In order to best care for our children, we have divided them into four age-appropriate areas according to age/development.
Noah's Park (newborn to 18-24 months), Jacob's Ladder (2-3 years old), Shepherd's Gate (3-4 years old: Preschool), and Jericho Way (Age 4-5: Kindergarten).
In order to ensure a safe and secure environment, all of our volunteers are screened, trained, and supervised.
Sunday 10am @ Lower Level - Early Childhood Area
FIRST PLAYGROUP
First Playgroup is an indoor space for parents, caregivers and children (infants to preschoolers) to connect in a friendly and relaxed environment. Please come by to meet and interact with others while kids have fun playing in the playroom followed by storytime and snacks. Bring your child's snacks (nut-free) or enjoy the snack provided by us.
THURSDAYS 10am-12PM @ Lower Level - Early Childhood Area
---
School Age
Grades 1-4: Building on the foundation set in Early Childhood, our staff and volunteers will seek to actively connect with you in order to clearly map out the faith development of your child.
Each Sunday, your child will meet in a large group for a brief story time video and lesson, followed by a transition into their smaller group for a lesson and snack.
At this stage, we believe that a small group setting is essential in leading your child through a structured, age-appropriate, Christ-centered lesson plan. It is also within the small clusters that your child will meet their closest friends. We have a team of teachers and helpers who are constantly at work to lovingly and creatively connect with your child.
Sunday 10am @ Upper Level - Gym
---
PRETEENS
Grades 5-7: We provide a relational space where committed volunteers pour into the lives of preteens. Given the onset of various developmental changes, we want to create a safe space for the preteens to be themselves. To come to Jesus as they are with all of their insecurities and fears. To build meaningful friendships. To be mentored, loved by and prayed over by adult figures who care. Our Preteen Ministry seeks to engage our preteens through large group and small group times on Sundays and bi-monthly activities on Fridays to help foster discipleship and community.
Sunday Bible Study 10am @ Upper Level - Preteens Room
Friday Night Hangout (twice a month)
PRETEENS CALENDAR JAN-JUN 2020
---
CAMP PARTNERSHIPs
We partner with Keats Camp and Barnabas Family Ministries to provide growth opportunities for our youth and their families.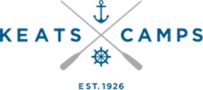 KEATS CAMP
Keats Camps has been serving youth and families for over 90 years as a part of the Canadian Baptists of Western Canada. Thriving during the summer months, Keats comes alive with over a thousand campers & staff and all of their visiting parents & friends. Keats Camp is committed to mentoring our campers and staff and helping them build faith in Christ, as well as the self-confidence and abilities to will help them in all walks and stages of life. For more information, please click here.
BARNABAS FAMILY MINISTRIES
Barnabas Family Ministries is dedicated to strengthening, educating and encouraging families through Christian retreats. We encourage families to take part in the Single Parent and Summer Family Retreats. For more information, please click here.
---
INTERESTED IN SERVING?
Interested in becoming a part of our volunteer team? Please contact Shufen Ong.
---
QUESTIONS?
For more information about children and preteens ministries, please contact Daniel Foster Fabiano. We also encourage you to subscribe to our First News weekly e-newsletter.