Throughout the season of Advent, we will take time to engage in preparing ourselves and our community for the celebration of Christ's birth. We warmly welcome you to join our church community as we worship, serve and share Christ's love.
Sermon Series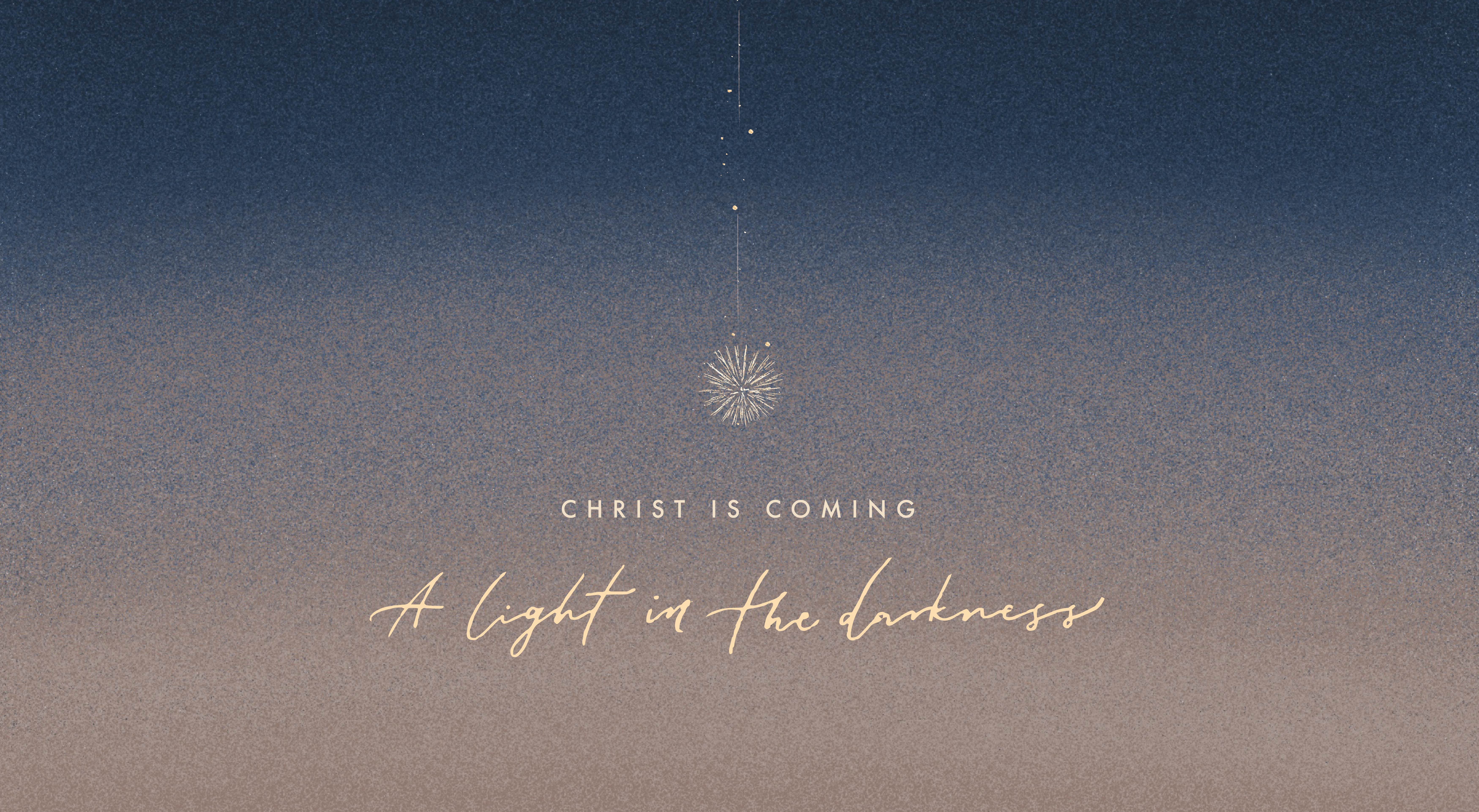 Christ is Coming: A Light in the Darkness. Our theme for the sermon series this Advent captures the hope and light that Jesus offers us today. Much like the world that Jesus was born into, we also live with injustice, conflict, suffering and uncertainly about what the future may hold. And as he did in the first century, Jesus still offers us hope in the midst of darkness, and sometimes in ways we might not have been expecting. This sermon series will seek to answer the question: What difference does the light that Jesus brings make to our world today?
Embodied in the great Advent hymn, O come, O come Emmanuel, are ancient prayers designed to light the way through Advent towards the start of the Christmas season. These prayers each focus on a name for Jesus Christ, as expressed in Scripture, and through them Christ is invited to shine His light in our hearts, into our nations and our world. They help us to acknowledge Jesus as the fulfillment of God's great plan of salvation and include titles like, Morning Star, Root of Jesse, Wisdom from on High, and Desire of Nations. Each Sunday in Advent we will sing one of these prayers together, proclaiming with the Church throughout history, that Christ has come and Christ will come again.
---
Advent at First


November 28: first sunday of advent
1:30pm - Sunday Worship
Light of Salvation | Luke 1:5-25, 57-80
Preacher: Suzannah Nacho
December 1
7pm - Fall Church Meeting
December 3
11:30am - First Seniors Christmas Luncheon
7:30pm - Preteens & Youth: Heads, Hands & Feet
December 5: Second sunday of advent
1:30pm - Sunday Worship
The Light of Righteousness | Isaiah 11:1-10
Preacher: Justin Kim
December 11
2:30pm – Community Carol Sing
December 12: third sunday of advent
1:30pm - Sunday Worship
The Light of Wisdom | 1 Corinthians 1:18-31
Preacher: Rebecca Thornber
Christmas Meal and Hamper to Seniors
December 14
5:00pm - Street Ministries: Christmas Dinner at Maundy
December 17
4:00pm - Carols in the City (with St. Peter's Fireside Church)
7:00pm - International Ministries: Christmas Party
7:00pm - Youth: Christmas Party
December 19: fourth sunday of advent
1:30pm - Sunday Worship
The Light of Hope | Revelation 22
Preacher: David Nacho
December 24
Christmas Eve Service (more details soon)
December 26
1:30pm - Sunday Worship
The Light of Promise | Luke 2:22-39
Preacher: Daniel Fabiano